The Dan O'Bannon Writing Workshop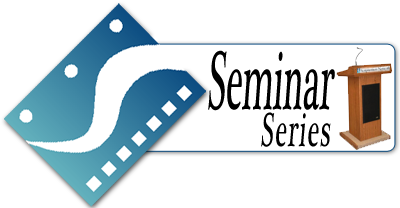 Event Date: Saturday, October 24, 2015 || Speaker: Matt R. Lohr  || Check-in: 12:30 pm ||
For lovers of science-fiction and horror cinema, Dan O'Bannon is a name that needs no introduction. He is the screenwriter responsible for such timeless genre classics as Dark Star, Alien, Total Recall, and The Return of the Living Dead, which he also directed. His films have grossed over a billion dollars worldwide, and his work has been immortalized in the Library of Congress's National Film Registry. Dan passed away in 2009, but his method for crafting his masterpieces lives on in his book "Dan O'Bannon's Guide to Screenplay Structure."
**The deadline has passed and REGISTRATION is now CLOSED for this event. Please view our calendar for upcoming events.
Please join the co-author of Dan O'Bannon's Guide, Matt R. Lohr, for a presentation of the Dan O'Bannon Writing Workshop ™. Matt will present an in-depth introduction to the method, known as dynamic structure, that Dan delineates in his book. Subjects discussed include:
The "fight-based" approach to creating your conflict: Learn why a conflict understood from only one fighter's side is no kind of fight at all!
The three types of conflict: Man versus man, the non-human, and himself
What is the Point of No Return, and why do you have basically no story without it?
How to know when too much character might be getting in the way of your story
How to (and how not to) use twists to strengthen the thrust of your story
Hedonic adaptation, and why you can't tell an exciting story without it
Matt will illustrate the concrete results of the successful use of dynamic structure through examples from classic and contemporary cinema, including films you just might have seen the night before the event! The book itself includes twelve such structural analyses, but the films discussed at the Workshop will be unique to the event.
Matt R. Lohr will also share his own experiences working with Dan, and how he came to know the man as a mentor, collaborator and friend.
Dan O'Bannon believed that the qualities inherent in a good writer were innate, something that couldn't be learned. Dan O'Bannon's Guide to Screenplay Structure is NOT a book on how to be a good writer. But proper structure can be understood and applied in a manner that makes any screenplay, regardless of its literary qualities, "work" as a story. The Dan O'Bannon Writing Workshop ™ is a chance for writers facing structural problems to learn the tools and tricks that a master screenwriter used to create films that will endure for as long as people care about thrills, excitement, and things that go bump in the night…or in the blackness of space.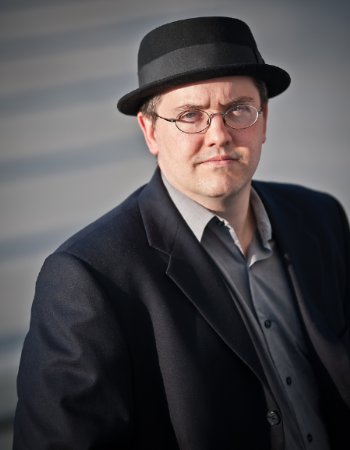 A native of Pittsburgh, PA, MATT R. LOHR is an award-winning screenwriter, essayist and critic. He is a three-time REMI Award winner at the Worldfest-Houston International Film and Video Festival; his most recent win came in April 2014, when his period gangland thriller 'SHINERS took the Platinum REMI in the Action / Adventure category of the festival's screenplay competition, designating it as the best action script of the competition. He has also won a Gold REMI for THE HUMAN CONTINUUM (co-written with Darren T. Lohr) at the 2001 Worldfest (Fantasy / Science Fiction category), and his BLOODSUCKER'S BLUES took a Silver REMI in the 2006 Worldfest script competition (Horror / Thriller / Mystery category).
Matt's screenplay BLADE OF THE KING, an adaptation of the legendary epic poem BEOWULF, was spun off into a "concept film" that received a nomination for Best Action Sequence at the 2006 Long Beach Action on Film Festival. He also co-wrote (with Greg Allen) THE FANDOM MEANT US, a comic drama web series about STAR WARS fans produced by the Pittsburgh-based independent production company The Sprocket Guild. Recently, Matt worked on Waterman Entertainment's upcoming live-action adaptation of the famous long-running comic strip HEATHCLIFF.
Matt is the co-author of DAN O'BANNON'S GUIDE TO SCREENPLAY STRUCTURE, a screenwriting book by the late screenwriter / director behind such genre classics as ALIEN, TOTAL RECALL and THE RETURN OF THE LIVING DEAD. This book was published by Michael Wiese Productions in January 2013; it made it to number one spot on Amazon.com's screenwriting-books bestseller list and was hailed as "an instant classic" by DIABOLIQUE Magazine. Matt lectures on screenwriting and cinema at film festivals, colleges, genre conventions and writers' events throughout the country, and he is a frequent guest on science fiction, horror and writing podcasts from around the world.
Matt is also a Los Angeles correspondent for JAZZTIMES Magazine, and on his own blog, "The Movie Zombie" (http://themoviezombie.blogspot.com), he presents "Film Criticism from the Valley of the Undead."
Matt currently resides in Burbank, CA.
---
Join us on the Fourth Saturday at:
Studio/Stage
520 North Western Avenue
Los Angeles, CA 90004
**There is plenty of street parking.
Meeting Timeframe: 1:00 pm to approximately 3:00 pm.
Members, please remember to bring your SWN membership card!
Any questions, email us at info@scriptwritersnetwork.org