Pitch Boot Camp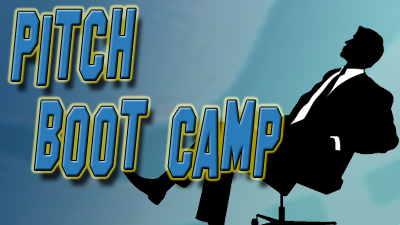 Pitch Boot Camp (PBC) is designed to drill prospective screenwriters into delivering professional, concise and interesting pitches comfortably and sincerely to anyone at any time in any place under any conditions.
Our goal is to prepare screenwriters for participation at any pitching or networking event.
This Virtual PBC structure will consist of two parts.
The first part will be a discussion on pitching including information provided by past Speakers and Consultants.
The second part will consist of you pitching to your fellow attendees, thus potentially increasing the effectiveness of the screenwriter's pitching ability.
You will have the opportunity to pitch multiple times; honing your pitch.
Each attendee will pitch for five (5) minutes; per each time.
Each participant will hear other pitches.
Please be ready to pitch AND listen to other pitches.
Participants should have their material copyright protected and have a prepared pitch ready for this Virtual PBC event.
Click here for Pitch Boot Camp's attendee Jackie Devereaux' testimonial, "I highly recommend doing this."
Click on our Upcoming Events page to find the date of the next "Pitch Boot Camp" event.
We hope to see you there.
Disclaimer: Participation in SWN events, programs, workshops and classes is not a promise or guarantee of employment, and, is intended for educational and networking purposes only. 
______________________________________