Who We Are / Our Mission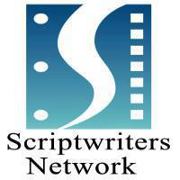 ************************************
The Scriptwriters Network Foundation, Inc., aka Scriptwriters Network (SWN), founded in 1986, is an educational, tax-exempt 501(c)(3) Non-Profit, volunteer-driven organization created by writers for writers and industry professionals. The Network serves its members and guests by providing educational programming, enhancing their awareness of the realities of the business, developing access and opportunity through alliances with industry professionals, and furthering the cause and quality of writing in the entertainment industry.
We are a Non-Profit that provides educational and career-enhancing opportunities; including seminars, speaker events and script competitions for writers in film, television and new media.  
Whether you are a filmmaker, a screenwriter, a television scriptwriter or involved in writing novels, video games, scripted audio and more; we help take your writing to the next level.
Our membership is as varied as our guest speaker list, which includes Movie Screenwriters, Showrunners, Executive Producers, Directors, Television Writers, Video Game & Comic Book Writers, Novelists, Actors, Editors, Agents, Managers, Attorney's, Professors, Career Experts, and many more.