Pitch Boot Camp Testimonial
"I got 20 script requests out of 23 pitches! That's over-the-top results after attending the Pitch Boot Camp hosted by Scriptwriters Network at the GAPF – the Great American Pitch Fest held in Burbank, June 19-22. 
The experience of practicing and refining my pitch before several judges, in a speed-dating-style lineup, gave me the experience and feedback I needed to excel the next day when the real Hollywood elite showed up to hear me. I had 5 minutes to impress and convince each exec that my project was worthy. And I hit a home run almost every time at bat, so you can too, if you practice, practice and practice your pitch before "pitching it" at one of Scriptwriters Network Pitch Boot Camps.
I highly recommend doing this. It's cost $25 to refine my pitch. Come on Man! That's the cost of two or three glasses of wine to sell yourself! It's so worth it! Do it, and your ego will soar, your career will start a buzz and who knows? Anything is possible!"
~~~~~~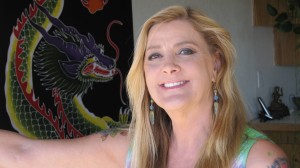 Thursday, July 10, 2014