Writing Articles, Tips & More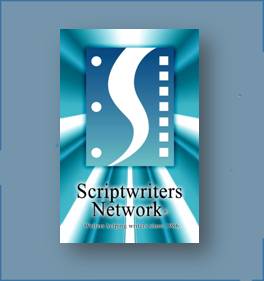 Below are articles, tips and more information to assist you
in your writing journey.
**We have videos, write-ups, audios, class handouts and documents from past Speakers and past events on our website in our members section to assist you in your writing. Become a member today and have access to all of this valuable detailed information.
For more information on becoming a member, view this link: https://scriptwritersnetwork.com/register/. 
Click on a link below for more information:
How to Write a Script


—

 Courtesy of WikiHow

How to Write Movie Scripts
—

Courtesy of WikiHow

How to Break into Hollywood as a Writer
—

Courtesy of WikiHow

How to Sell a Screenplay
—

Courtesy of WikiHow

How to Write a Spec Script for TV
—

Courtesy of WikiHow

How to Become a Movie Writer


—

Courtesy of WikiHow

How to Write a Script Treatment
—

Courtesy of WikiHow

How to Write a Script for Animated Cartoon
—

Courtesy of WikiHow

How to Read a Movie Script
—

Courtesy of WikiHow

How to Write an Effective Screenplay for a Short Film
—

Courtesy of WikiHow

How to Write a Montage in a Screenplay
—

Courtesy of WikiHow

How to Create A Reality Show
—

Courtesy of WikiHow

How to Write a Query Letter
—

Courtesy of WikiHow

How to Make an Animated Short Film
—

Courtesy of WikiHow

How to Improve Creative Writing
—

Courtesy of WikiHow

How to Learn Creative Writing – 7 Steps (With Pictures)
—

Courtesy of WikiHow

How to Write Science Fiction
—

Courtesy of WikiHow

How to Create a Super Hero
—

Courtesy of WikiHow

How to Submit a Story to a Magazine
—

Courtesy of WikiHow

Jeanne's Screenwriting Tips: Social Media Etiquette
—

Written by: Jeanne Veillette Bowerman  —

 Courtesy of Script Magazine
What Can Screenwriting Contests Do For Your Writing Career?
— Courtesy of Script Magazine
Use Your Fears to Propel Your Writing and Your Screenwriting Career
—

Written by: Jeanne Veillette Bowerman  — 

Courtesy of Script Magazine

How to Edit: Editing Tips to Help you Sell your Script
—

Courtesy of Script Magazine

Breaking & Entering: This Is An Article About Writing Dialogue
— 

Written by: Barri Evans  — 

Courtesy of Script Magazine

Your TV Guide to TV Fellowship Season: The Great Spec Script Debate
—

Written by: Tawnya Bhattacharya  — Courtesy of Script Magazine

The Importance of Screenplay Formatting
—

Written by: Glenn Benest  — Courtesy of Script Magazine

Reel Story: If You Want A Screenwriting Agent, You Need To Read This
—

Written by: Corey Mandell  — Courtesy of Script Magazine

Script Notes: Where Story Begins – Genre
—

Written by: Michael Tabb  — Courtesy of Script Magazine

Story Broads: 6 Easy Things Introverts Can Do to (Mostly) Take the Sting Out of Networking
—

 Written by: Terri Viani   — Courtesy of Script Magazine

Writers' Retreats, Mindfulness and Living the "Dream": Interview with Jen Grisanti
—

 Written by: Alta Retreats — Courtesy of Script Magazine
____________________________________________________________