A Word From The President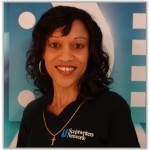 To our Members, Speakers, Guests and Friends:
"The greatest personal limitation is to be found not in the things you want to do and can't, but in the things you've never considered doing."
— Richard Bandler
It is my honor to be elected, once again, as President of this wonderful organization. Since my initial election notice attached below, I'm proud to say we have grown tremendously in serving the writing community.
We have restructured the network to better focus our attention on educating writers on how to write that "perfect" script to get them noticed, how to work on a TV show, sell a feature, or anything their writing heart desires, including writing for new media (video games, novels, comic books, etc.). We've created and enhanced the Scriptwriters Network's website to include a "Members Only" section, for our annual paid members. In this section, you can find videos of past events, write-ups of past events, audios from past events, educational notes, worksheets or documents from our past Speakers, discounts from Scriptwriters Network's partners and more. We've also connected with several TV networks' Diversity Programs, which are listed on our Homepage.
Under my direction and leadership of the organization, I'm proud to say Scriptwriters Network (SWN) has won the "Los Angeles Award" (for education) every year from 2014 to 2017 and the Top-Rated Non-Profit Award in 2013.  As President & CEO, I look forward to continuing SWN's Mission of educating writers and bringing in professionals who want to give back their time and serve the community. We continue to work with top consultants and speakers working in the industry to teach about the art, craft and business of script writing, how they got started and what they are doing now.  Our speakers' and consultant's views, expertise and opinions are truly immeasurable, and we thank you!  A recent partial list of past speakers has included: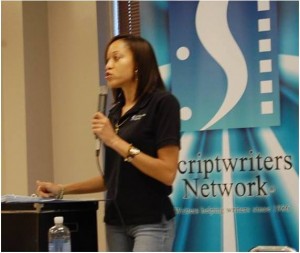 Jen Grisanti – Story and Career Consultant/NBC Diversity Program Writing Instructor
Karen Kirkland – Literary Agent at the Abrams Artists Agency
Eric Haywood – Co-Executive Producer, Empire
Keto Shimizu – Co-Executive Producer, Legends of Tomorrow, Arrow
Dayna Lynne North – Co-Executive Producer, Insecure
Steven L. Sears – Producer, Xena: Warrior Princess
Micho Rutare – Development Executive, Sharknados
Sherley Ibarra – Nickelodeon's Director of Talent Development & Outreach
I will also maintain the network's script submission programs (Hollywood Outreach Program, Television Outreach Program and High Concept Screenplay Program) to assist writers in improving their craft, obtaining representation, selling or optioning work, and/or landing writing assignments, by providing positive, constructive detailed feedback and/or evaluations on their submissions. I will also continue to teach Readers how to read scripts by providing positive, constructive detailed feedback on evaluations for the scripts that are submitted to our script submission Programs; as I believe reading and analyzing scripts is one of the best ways to improve your writing.
SWN's goals for the upcoming years (partial):
Find a building or other permanent venue to host ALL our events. All donations are acceptable and we provide tax write-off letters. We thank you in advance!
Growing our programs by adding more events to the regular schedule.
Increasing our base team members and growing our volunteer network.
On behalf of the Board of Directors, I hope you really and truly receive the wisdom and knowledge provided through attending one of our events and listening to one of our vast array of Speakers.  We look forward to seeing you at one of our networking events as networking is very important. Become involved, because you never know who the person next to you may know, work with or is connected to. If you are not a member at this time, join today, as we are preparing to take SWN to the next level!
Thank you for continuing to support the Scriptwriters Network.
All the best!!
Melessa Y. Sargent
President & CEO
Scriptwriters Network Foundation, Inc.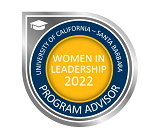 Program Advisor for the Women In Leadership 2022 Program held at the University of California – Santa Barbara division
Marquis Who's Who of Top Executives 2022
A Word From The President – Original Letter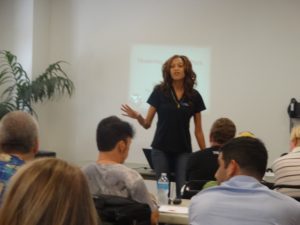 Ms. Sargent making announcements, August 20, 2016.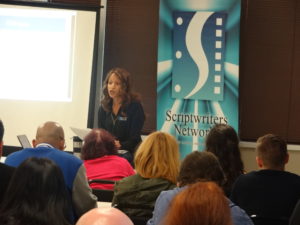 Ms. Sargent teaching the Script Analysis Readers Class on February 18, 2017.
___________________________