2016 Success Stories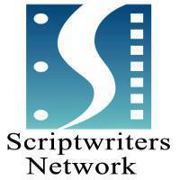 Congratulations!!

Phil Parker:
Phils' script 'The Third Bomb' was honored with a 3rd place win in the
2014 High Concept script contest – it's been optioned!
LOGLINE: When a top U.S. pilot crash-lands on a Japanese island carrying the third atomic bomb, he's forced to choose between honor and duty: detonate the bomb and annihilate a POW camp, or let the bomb fall into the hands of a disgraced Japanese commander.
"As a proud 3rd place winner in the 2014 Scriptwriter's Network's High Concept Screenwriting Contest, I'm thrilled to be able to share with you all some good news – my script has been optioned by a BAFTA-winning producer! Thank you to all the great staff at SWN for your love and support. You're doing wonderful things!"
---