Inside the Mind of a Development Executive Part 2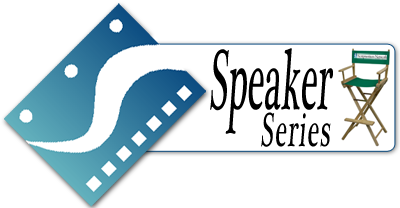 Event Date: Saturday, December 12, 2015 || Speakers: Tiegen Kosiak, Kate Ritter and Nick Oleksiw || Check-in: 12:30 pm ||
A distinguished panel of feature development executives will discuss a myriad of topics including how to approach an executive, how to pitch your project, how to package your project, how to get your material read, working with representation teams, among other topics.
IMPORTANT:
For security purposes, you must REGISTER before 10:00 pm on Thursday, December 10, 2015.
**Please note that each guest and/or attendee needs to REGISTER individually. 
Members only, Sign-In Here

Pay online $30.00 ~ Sign In Here


Pay at the door: $40.00
Admission:
FREE for SWN members! (Join Now!)
$30.00 Pay online (Pay here)
$40.00 – pay at the door
Check-in begins at 12:30 pm.
Event starts at 1:00 pm. 
No Refunds. No Credits.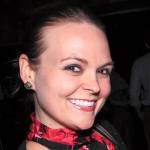 Tiegen Kosiak is the Director of Development for Cinestar Pictures, a production company based in Santa Monica. The partners/producers are Cisely, Mariel & Zoe Saldana.
Previously, Tiegen was the executive assistant to the President of Production & Literary Management at Untitled Entertainment, a top Hollywood management and production company with offices in Beverly Hills, Manhattan & London.
Prior to Untitled, Tiegen worked in commercial production in West Los Angeles, video production in New York City & live show production in Las Vegas. She also spent two years in the AmeriCorps VISTA program, which is designed to alleviate poverty in the United States.
While earning her MFA in creative writing from Minnesota State University Moorhead, Tiegen taught composition & creative writing at the collegiate level. She also holds a BA in communications from Marymount Manhattan College & a certification in publishing from New Rivers Press.
Tiegen is a member of Scriptwriters Network, the Junior Hollywood Radio & Television Society (JHRTS) & Film Independent. She is also an international karaoke champion, a former swim coach & the proud owner of two "Jem & the Holograms" costumes.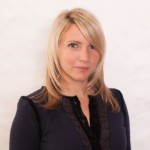 Kate Ritter currently serves as the Creative Executive of Bold Films, an independent production and film finance company dedicated to providing an artistic haven for filmmakers. Bold Films produced the Jake Gyllenhaal-starrer NIGHTCRAWLER directed by Dan Gilroy, as well as Damien Chazelle's award winning WHIPLASH, starring Miles Teller and J.K. Simmons, which garnered three Academy Awards.
Prior to joining Bold in 2014, Ritter served as assistant to the President of Mandalay Vision, Mandalay Pictures' independent financing label. While at Mandalay, she helped produce the 2014 genre-bender THE VOICES, directed by Marjane Satrapi and starring Ryan Reynolds, Anna Kendrick, and Gemma Arterton, as well as 2015's DARK PLACES, based on the novel by Gillian Flynn and directed by Gilles Paquet-Brenner, starring Charlize Theron, Christina Hendricks, Chloe Grace Moretz, and Nicholas Hoult.
Ritter studied producing at the University of Arizona and moved to Los Angeles in 2011.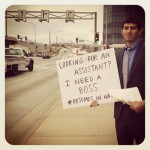 Nick Oleksiw moved to LA from MD just over 5 years ago, where he immediately began interning at a management company and getting his first taste of the business. After several more un-paid gigs at various production companies, Nick began in the mailroom at APA and went on to become an assistant in TV Lit. Currently he runs Live-action development at Reel FX, as well as ramping up a development and production slate for Kazakhstan. When Nick's not grabbing drinks or reading scripts, his hobbies tend to be hitting the gym, playing basketball, and doing his laundry.
---
Join us on the Second Saturday every month at:
Sidetrack Creative Studios
5723 Auckland Ave.
North Hollywood, CA 91601
Creative Studios Facebook page
As this is a professional event, we ask that you please arrive prior to the event start time.
Meeting Timeframe: 1:00 pm to approximately 3:00 pm
Free Parking!
Please remember to bring a picture ID and your SWN Membership Card!
Any questions, email us at info@scriptwritersnetwork.org.