Script to Screen: "Subliminal"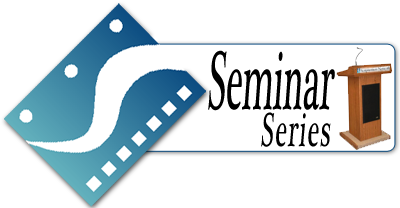 Event Date: Saturday, March 25, 2017|| Speakers: Humberto Rosa and Victor Soares|| Check-in: 12:30 pm ||
The filmmakers will discuss the process of creating "Subliminal," a Horror Feature they are in pre-production on right now. Learn the process, from idea to script, from script to screen and more. See more details below.
IMPORTANT:
For security purposes, please REGISTER before 10:00 pm on Thursday, March 23, 2017.
**Please note that each guest and/or attendee needs to REGISTER individually.
Admission:
____________________________
$30.00 online – Please Pay Here

____________________________
$40.00 – pay at the door
____________________________
SWN Annual Membership,
Sign-In Here

____________________________
To become a paid SWN Annual
Member, Join Now!
____________________________
Check-in begins at 12:30 pm.
Event starts at 1:00 pm.
No Refunds. No Credits.
More details: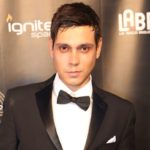 Humberto Rosa, Director, Producer & Writer, is a Brazilian filmmaker and Founder of Red Line Filmes, which is located in Brazil and Ireland. He is the Director of Red Line Filmes located in the USA. He produced more than 100 films including features, shorts and publicity. He won the "Cannes – ACT" prize in France with Thairon Mendes. His movie "The Picture" won more than 12 national and international prizes.
Humberto most recently released the feature film "Invoked", in Europe, Oceania, USA and Canada, which had a theatrical release in several of these countries. It is also available on Netflix. He served as an Executive Producer on another feature film, "The Ledgend of the Black Cat", currently in theaters in Brazil.  In 2016, he finished the production of another feature film called "Solteira Quase Surtando", which is in n Co-Production with MGM with MGM.
Victor Soares, Actor, Producer & Writer, is a Brazilian actor and filmmaker, who graduated in Rio de Janeiro and was part of more than 30 theater plays in Brazil. He is the creator of the Brazilian Team of Improv (Impro Brasil), which travels the world representing their country.  He is the producer of the first weekly Improv Show in Brazil called "Cidade do Improviso".
Victor produced the film "Thumbs Up" and was the producer and director of the film "Point of View". He is the Assistant Producer and an Actor on the Sci-Fi Series "Nomade 7", working with directer Flávio Langoni, which was Co-Produced by Red Line Filmes. His collaborations with Red Line continues with the feature film "Solteira Quase Surtando" in Co-Production with MGM and Red Line Filmes online division: "Red On Line".
---
Join us on the Fourth Saturday at:
NEW LOCATION
Westside Pavillion
Community Room B
10800 West Pico Blvd
Los Angeles, CA 90064
**Located on level 3, behind Landmark Theatres. Park in the parking structure close to the theater. Go up to level 3 and follow the signs.
**Parking – first 3 hours free. Plenty of parking.
Meeting Timeframe: 1:00 pm to approximately 3:00 pm.
Members, please remember to bring your SWN membership card!
Any questions, email us at info@scriptwritersnetwork.org