Scriptwriters Network @ WONDERCON 2017 – Anaheim Convention Center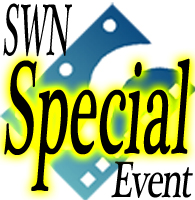 Exciting News…
Scriptwriters Network will be attending WonderCon 
March 31 – April 2, 2017 
at the Anaheim Convention Center
We hope you will be able to attend this event.
You can find out more information on WonderCon by clicking here.
Please stop by and visit us at our booth, # FC-17.
WonderCon's Location:
Anaheim Convention Center
800 W. Katella Ave.,
Anaheim, CA 92802
http://comic-con.org/wca
 We look forward to seeing you there!