LEGALLY SPEAKING: A Legal Primer for Television and Feature Scriptwriters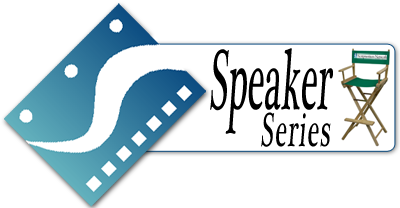 Event Date: Saturday, December 13, 2014 || Speakers: Mark Litwak, Roger J. Kaplan, and Bianca Goodloe || Check-in: 12:30 pm ||
A distinguished panel of legal professionals will share valuable insight and provide pertinent information on a myriad of legal topics every scriptwriter needs to know including:
Considerations when securing agency/management representation
Guild (WGA, DGA, SAG, etc.) and Union (IATSE, IBEW, etc.) representation
Copyright registration v. WGA registration
Protecting your ideas during the pitching process
Working with Producers
Open Writing Assignments and getting hired to write
Submission Releases
Working with co-writers and writing partners without losing your rights
Ownership of script notes
Acquiring rights to books and materials not created by you
Acquiring life story rights
Adapting public domain materials
Must-have deal points in option/purchase agreements
Crowdfunding
**The deadline has passed and REGISTRATION is now CLOSED for this event. Please view our calendar for upcoming events.
Check-in begins at 12:30 pm.
Event starts at 1:00 pm.
No Refunds. No Credits.
About the panelists:
MARK LITWAK – The Law Offices of Mark Litwak and Associates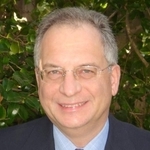 Mark Litwak is an entertainment attorney based in Beverly Hills, California. His practice includes work in the areas of copyright, trademark, contract, multimedia law, intellectual property and book publishing. As a Producer's Representative, he assists filmmakers in arranging financing, marketing and distribution of their films.
Litwak is the author of six books: Reel Power, The Struggle for Influence and Success in the New Hollywood (William Morrow, 1986), Courtroom Crusaders (William Morrow, 1989), Dealmaking in the Film & Television Industry (Silman-James Press, 1994) (winner of the 1996 Kraszna-Krausz award for best book in the world on the film business), Contracts for the Film & Television Industry (Silman-James Press, 3rd Ed. 2012), Litwak's Multimedia Producer's Handbook (Silman-James Press, 1998) and Risky Business: Financing and Distributing Independent Film (Silman-James Press, 2004). Litwak has contributed articles for The Los Angeles Times, The Business of Film, The Hollywood Reporter, Moviemaker and Daily Journal. He is the creator of the CD-ROM program Movie Magic Contracts. Litwak has been interviewed on more than 100 television and radio shows including ABC News, "The Larry King Show," National Public Radio's "All Things Considered," and CNN. He has been the subject of articles in California Law Business, Australian Lawyer and L.A. Weekly.
He is the creator of the Magellan 4 Star site, Entertainment Law Resources, at www.marklitwak.com.
ROGER J. KAPLAN – FisherBroyles, LLP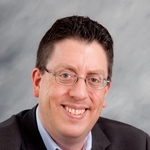 Roger Kaplan has nearly a quarter century of extensive legal and business affairs experience in all aspects of the development, production and exploitation of a wide variety of entertainment content and media. Roger's practice focuses on handling contracts for, and providing general legal advice to, a wide variety of clients involved with projects in television, film, digital media, merchandising, games, software, and book publishing. Roger's orientation towards pragmatic solutions was forged in almost 20 years' experience within the major studios, and he now brings his oft-proven innovation and creativity to bear in the service of clients who—whether talented individuals, small start-ups or multi-national conglomerates—are all trying to keep up with the rapid evolution of the entertainment and related industries.
Key areas of experience over Roger's career include: negotiation of deal terms and contract language respecting key elements of scripted and unscripted television and motion picture programming; overseeing legal clearance of programming material and all other aspects of day-to-day production legal affairs for entertainment programming; handling documentation of "negative pickup" loans funding both independent and studio feature films; rights research, analysis and abstraction; negotiation of agreements with book publishers on behalf of authors; and handling distribution, network licensing, brand integration, merchandising, and other contracts and legal issues.
For more information, visit www.fisherbroyles.com/kaplan/
Bianca Goodloe is an attorney specializing in entertainment law and film finance, representing talent, production companies and investors. She has advised on the structuring and allocation of over 1 billion USD into independent and studio films (including the franchises Tomb Raider, Harry Potter, Lord of the Rings, Rush Hour, etc.) for Paramount Pictures, New Line Cinema, Universal Pictures, Warner Bros., Miramax Films, and an array of independent producers and investors.
Ms. Goodloe is a member of the California Bar Association, the New York Bar Association, and a Foreign Registered Advocate with the European Union. Prior to establishing Los Angeles based Goodloe Law (with satellite offices in New York, Georgia, London and Dubai), she worked at the top global and magic circle law firms Weil, Gotshal & Manges, LLP and Linklaters (in Prague, Berlin, and London). Prior to becoming an attorney, she worked for Mandalay Pictures and Turner Network Television.
Finally, Ms. Goodloe is also an adjunct professor at New York University and University of California Los Angeles. She is also a contributing legal expert to CNN's Showbiz Tonight.
For more information, visit www.goodloelaw.com.
---
Join us on the Second Saturday every month at:
Creative Studios
5723 Auckland Ave.
North Hollywood, CA 91601
Creative Studios Facebook page 
As this is a professional event, we ask that you please arrive prior to the event start time.
Meeting Timeframe: 1:00 pm to approximately 3:00 pm
Free Parking!
Please remember to bring a picture ID and your SWN Membership Card!
Any questions, email us at info@scriptwritersnetwork.org.