Breaking Into Screenwriting: Forging a Path With Your Own IPs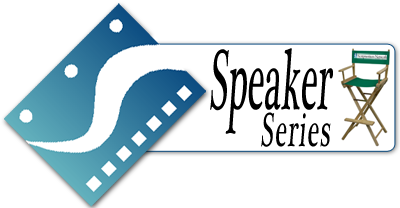 Event Date: Saturday, January 9, 2016 || Speakers: Brandon M. Easton, Erika Alexander, Tony Puryear & Geoffrey Thorne  || Check-in: 12:30 pm ||
The old ways of breaking into the screenwriting world have become irrelevant and now an aspiring creator has countless tools to build a fan base and surpass the gatekeepers.
IMPORTANT:
**The deadline has passed and REGISTRATION is now CLOSED for this event. Please view our calendar for upcoming events.
Check-in begins at 12:30 pm.
Event starts at 1:00 pm. 
No Refunds. No Credits.
In the 21st century, the entertainment marketplace evolves every week because of new and innovative ways to get content to hungry consumers. The old ways of breaking into the screenwriting world have become irrelevant and now an aspiring creator has countless tools to build a fan base and surpass the gatekeepers. In this panel moderated by 2015 Disney/ABC Writing Program winner and 2014 Eisner Award nominee Brandon Easton (Marvel's Agent Carter, ThunderCats), various writers will discuss how they've leveraged their backgrounds in prose literature, graphic novels, digital media, animation and other storytelling mediums into a screenwriting career. The panelists will describe in great detail how to brand your pre-existing material, market yourself with a limited budget and generate buzz. They will also share personal stories of the sacrifices they made to get their careers started in the hopes that attendees can avoid those same pitfalls and setbacks.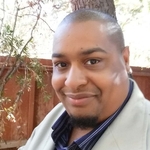 Brandon M. Easton is a professional writer based in Los Angeles, CA. A native of Baltimore, Maryland, Brandon was a U.S. History and Economics teacher in NYC for 6 years before moving to the west coast in 2008. Brandon has written for the 2011 ThunderCats reboot from WB Animation and Transformers: Rescue Bots from Hasbro.
He is an acclaimed graphic novelist, winning the 2012 Glyph Award for his Shadowlaw series and multiple 2014 Glyph Awards for the Watson and Holmes comic series as well as a 2014 Eisner Award nomination. He is also the producer, director and writer of Brave New Souls: Black Sci-Fi and Fantasy Writers of the 21st Century. In early 2015, Brandon was selected as one of the eight winners of the 2015 Disney/ABC Writing Program which led to his new position as a Staff Writer for season two of Marvel's Agent Carter.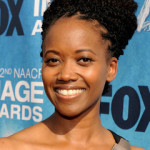 Erika Alexander is a tv trailblazer and a comics maverick. Bill Cosby created the role of "Cousin Pam" for her on The Cosby Show.  She starred for five years as fan favorite "Maxine Shaw"in the hit series Living Single, winning two NAACP awards for Best Actress in a Comedy.  She recurs on the ABC Tim Allen comedy, Last Man Standing as Carol Larrabee "the black Sarah Palin". She recently co-starred in the film Elsa And Fred with Academy Award-winning actors Shirley MacLaine and Christopher Plummer, directed by Michael Radford.
Erika is the co-creator and co-writer of the critically acclaimed, Best American Comic 2013, graphic novel Concrete Park, published by Dark Horse Comics. www.concretepark.com. @Concretepark. She is married to screenwriter and comic book illustrator, Tony Puryear. She's recently added online star to her resume as the writer/producer of the hit NYT's recommended, original, online comedy series, The BFF Chronicles Erika Alexander and Kim Coles.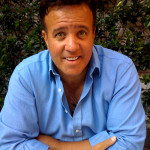 Tony Puryear is a screenwriter, an artist and designer, and the co-creator of the Dark Horse Comics graphic novel series Concrete Park. Tony grew up in New York City, attended The Bronx High School of Science and majored in Art at Brown University. He worked in advertising at J. Walter Thompson, NY under its then-creative director, the novelist James Patterson. Tony directed hip-hop videos for such legendary acts as EMPD, K-Solo and LL Cool J.
In 1996, Tony became the first African-American screenwriter to write a $100 million-dollar summer blockbuster with his script for the Arnold Schwarznegger film Eraser. The film went on to gross nearly half a billion dollars worldwide. Tony has written sci-fi and action scripts for A-listers Mel Gibson, Oliver Stone, Jerry Bruckheimer and Will Smith. He was honored as a designer when his 2008 presidential campaign poster for Hillary Clinton was added to the collection of the National Portrait Gallery in Washington, DC. With his wife, actress Erika Alexander, Tony co-writes and draws for Concrete Park. This sci-fi adventure series was selected as one of The Best American Comics, 2013.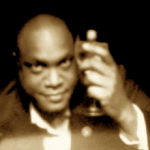 Geoffrey Thorne began his writing career by winning Second Prize in Simon & Schuster's sixth annual Strange New Worlds anthology with his story The Soft Room. Since then his work as been published in many magazines and anthologies, including ELLERY QUEEN'S MYSTERY MAGAZINE, and the critically acclaimed GRIOTS and STEAM FUNK anthologies.  His novel, STAR TREK: TITAN: SWORD OF DAMOCLES was a LOCUS best-seller.
As a screenwriter, he has written for Law & Order: Criminal Intent, multiple Ben 10 series and Marvel's Ultimate Spider-Man. Geoff was a writer and co-producer on TNT's hit series, Leverage for its final three seasons. Most recently, he rebooted a modern update on the cult favorite series, Knight Rider for Lion Forge entertainment and NBC. Thorne is currently a writer and producer on the hit series, The Librarians, returning in 2016 for its third season.
**Additional Speakers to be added**
---
Join us on the Second Saturday every month at:
Sidetrack Creative Studios
5723 Auckland Ave.
North Hollywood, CA 91601
Creative Studios Facebook page
As this is a professional event, we ask that you please arrive prior to the event start time.
Meeting Timeframe: 1:00 pm to approximately 3:00 pm
Free Parking!
Please remember to bring a picture ID and your SWN Membership Card!
Any questions, email us at info@scriptwritersnetwork.org.