How Books, Stories and Ideas Get Adapted For the Screen, and Sold to Networks & Studios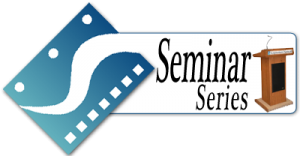 Event Date: Saturday, February 27, 2016 || Speaker: Lane Shefter Bishop || Check-in: 12:30 pm ||
Anyone ever tell you that your idea, story or book would make a great TV show or movie..? Ever wondered how an idea, story or book gets adapted into a television series, limited series or feature film..? Called "The Book Whisperer" by CNN, prolific producer Lane Shefter Bishop has the answers for you – and much more. During this event, Lane will also give a sneak-peek at the insider information only found in her book "Sell Your Story in a Single Sentence" (being released in May by WW. Norton and Company) which teaches writers the secret to selling their work to agents, editors, publishers and producers. After all, you can have the best material in the world but that doesn't matter if you can't sell it!
IMPORTANT:
**The deadline has passed and REGISTRATION is now CLOSED for this event. Please view our calendar for upcoming events.
Check-in begins at 12:30 pm.
Event starts at 1:00 pm.
No Refunds. No Credits.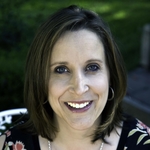 Lane Shefter Bishop is a multi-award winning producer/director who has received numerous accolades for her work including an EMMY, six Telly Awards, a Videographer Award, three Communicator Awards, a Sherril C. Corwin Award, an Aurora Award, a Davey Award, a New York Festivals Award and the DGA Fellowship Award for Episodic Television.
Currently, Ms. Bishop is CEO of Vast Entertainment, a book-to-screen company with numerous projects, including feature films: REBOOT (Peter Chernin/Chernin Ent) for Fox 2000, THE LAST APPLE (Silver Pictures and Ineffable Pictures), THE KILLER IN ME and HUNTER'S MOON (Todd Garner/Broken Road), RESET (Ellen Goldsmith-Vein/Gotham Group), SISTER'S GRIMM (State Street Pictures) and THE DUFF (McG/Wonderland –
released 2015) for CBS Films & Lionsgate; MOW: THE CHOKING GAME (Orly Adelson Prods – released 2014) for Lifetime, which Ms. Bishop also directed; limited series: DEAD RUN (Jane Goldenring/Goldenring Productions) and TV series: CONFESSIONS OF A SOCIOPATH (Mike Medavoy/Phoenix Pictures), BLACKBIRD (Intrigue Ent), SHIFTERS (Chuck Roven/Atlas Ent), DIVE (Hunt Lowry/Roserock Pictures), THE BODY INSTITUTE (Storyline Ent/Zadan/Meron Prods) and ANNE PERRY'S 'THE INVESTIGATOR' (Lauren Shuler Donner/The Donner Co). Additionally, Ms. Bishop co-produced the feature film ASSASSINATION GAMES for MPCA. Ms. Bishop is also the former EVP of Motion Pictures and Television at TwinStar Entertainment.
In addition to her scripted fare, Ms. Bishop also has extensive experience in reality television. Vast is currently partnered on all non-scripted programming with Bishop-Lyons Entertainment, which has a first-look deal with ITV Studios. To date, Ms. Bishop has directed more than two dozen sizzle reels as well as pilots for BLE, including VISIONARIES (partnered with Left/Right) for AMC, BARBADORO COMPOUND (ITV/MTV) and REINVENTION (Fox TV Studios.) Moreover, Ms. Bishop shot the pilot episodes for the series GEARS and the new show BODY SHOP CONFESSIONS.
Ms. Bishop is also a three-time speaker at the WGA as well as at numerous writers conferences around the country and is author of the book SELL YOUR STORY IN A SINGLE SENTENCE, which will be published by
prestigious W.W. Norton & Company in May of 2016. In a recent online interview, CNN dubbed her "The Book Whisperer" of Hollywood.
Ms. Bishop began her work in the industry at Moxie Productions, where she produced and directed projects for such networks as ABC, Showtime, HBO and MTV. She has directed numerous television shows and six feature-length motion pictures, including THE DAY LABORERS (aka Los Jornaleros), which received Official Selection in Edward James Olmos' LA Latino Int'l Film Festival , Cine Accion (San Fran), OutFest (Hollywood), Reel Affirmations (Wash DC), NewFest (NY) as well as the Milan International Film Festival (Italy). The film was distributed through HBO and Blockbuster.
Ms. Bishop holds a B.A. in Literature from UC Santa Barbara and an M.F.A. in Production from USC's School of Cinema/Television. She is a director-member of the Directors Guild of America and the Academy of
Television Arts and Sciences.
Join us on the Fourth Saturday at:
Studio/Stage
520 North Western Avenue
Los Angeles, CA 90004
**There is plenty of street parking.
Meeting Timeframe: 1:00 pm to approximately 3:00 pm.
Members, please remember to bring your SWN membership card!
Any questions, email us at [email protected]