Creating Strong Female Characters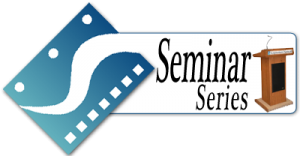 Event Date: Saturday, February 20 2016 || Speaker: Christine Conradt || Check-in: 12:30 pm ||
Producers tout that they want stories with strong female leads. If that's true, why are there so few on the big (and little) screen? There seems to be confusion within the film industry about what makes for strong female characters, and even more about how to write them.
IMPORTANT:
**The deadline has passed and REGISTRATION is now CLOSED for this event. Please view our calendar for upcoming events.
Check-in begins at 12:30 pm.
Event starts at 1:00 pm.
No Refunds. No Credits.
In this seminar, prolific screenwriter/director/producer Christine Conradt, explains how gender roles, feminism, culture, and the traditional notion of romance complicate the goal of writing strong female characters, and how to overcome those obstacles. With more than 40 of her films airing on Lifetime and LMN, she'll tackle whether 'Men are from Mars and women are from Venus' is a help or hinder in the creation of female protagonists, and whether men are able to understand the 'female experience' well enough to write credible female characters or if it belongs in the hands of women screenwriters. Participants will be challenged to examine their own perspectives of gender-specific stereotypes, male-female relationships, the role of women in literature and film, as well as society, and gain a better understanding of how to navigate past the complexities of this issue and write strong/complex/layered characters (male or female!).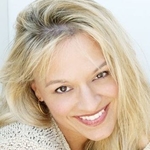 With nearly 50 produced credits, screenwriter/producer/director Christine Conradt received her Bachelor's degree in Screenwriting from the esteemed University of Southern California's School of Cinematic Arts and then worked briefly in development and as a reader before launching herself as a successful writer. Christine naturally gravitated to crime dramas and thrillers and eventually went back to grad school to receive a master's degree in Criminal Justice from Boston University.
Christine's films have aired on Lifetime, LMN, Fox, and USA. She is the writer behind some of Lifetime's most successful franchises including the "at 17" series, the "met online" series and the "secret" series, all of which repeat regularly. Her Lifetime movie "Stalked at 17" was the network's highest rated co-pro in 2012. Christine's directorial debut "The Bride He Bought Online" premiered on Lifetime in July and she is attached to direct another film in autumn 2016. She is currently working on two screenwriting books and recently finished penning novelizations of two of her films for the YA market.
---
Join us on the Third Saturday every month at:

CBS Studio Center
4024 Radford Avenue
Studio City, CA 91604
Free Parking — Enter the CBS lot at the main gate & inform security you are there for the Scriptwriters Network event.
You'll be asked for your government issued photo ID, and then given directions to the meeting location. You may park in any available space on the lot (unless they direct you to a parking structure during special events).
As this is a professional event, we ask that you please arrive prior to the event start time.
Meeting Timeframe: 1:00 pm to approximately 3:00 pm
Please remember to bring a picture ID and your SWN Membership Card!
Any questions, email us at info@scriptwritersnetwork.org.