Understanding Comedy: The Rules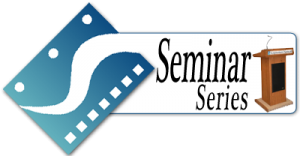 Event Date: Saturday, May 23, 2015 || Speaker: David Misch || Check-in: 12:30 pm ||
Screenwriter David Misch ("Mork & Mindy", "The Muppets Take Manhattan", "Police Squad!", "Duckman", "Saturday Night Live"), author of the award-eligible "Funny the Book: Everything You Always Wanted To Know About Comedy", presents a class which comes with an ironclad guarantee that it will impart no usable skills.
IMPORTANT: 
**The deadline has passed and REGISTRATION is now CLOSED for this event. Please view our calendar for upcoming events.
Check-in begins at 12:30 pm.
Event starts at 1:00 pm.
No Refunds. No Credits.
Okay, that could be an exaggeration, but "The Rules" is a mini-version of "Practical Foundations of Comedy", a course with the same guarantee which David's taught at USC, UCLA, AFI, the Actors Studio (NYC), Oxford and Columbia Universities, and the University of Sydney. The class has no direct instruction but is a critical, and serious (and funny), exploration of comedy as an art form.
"The Rules" gives actors, writers, directors, producers and Crafts Service personnel a close-up view of comedy's innards, the idea being that understanding how comedy works will help you work in comedy. Anyway, that's my story and I'm sticking to it.
Topics include the Rule of 3 (Why are things funnier in threes? Really, why? I mean, why?); the relationship between Comedy and Logic (hint: they're bitter enemies); the calculations involved in timing; comedy cues, and why withholding them is sometimes the best way to get a laugh; why your body is hilarious; the evil of punchlines; comedy "placebos"; and how the mechanics of jokes – tension and resolution, pattern recognition, misdirection, and sur-prise – provide a template for all humor.
As for practical applications, the presentation includes copious comedy clips from TV and movies which show how these principles translate into actual laughter. So forget all that stuff about no usable skills.
Satisfied and/or Paid-Off
About the Speaker: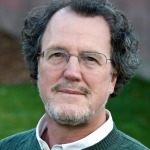 David Misch is an author ("Funny: The Book / Everything You Always Wanted To Know About Comedy"), screenwriter ("Mork and Mindy", "Saturday Night Live", "The Muppets Take Manhattan"), teacher (his own courses on comedy at USC and musical satire at UCLA) and lecturer (Columbia University, the Smithsonian, Oxford University, the University of Sydney, the American Film Institute, New York Public Library). His play "Occupied" is in development at the Skylight Theatre in Los Angeles.
Find out more about David at www.davidmisch.com and www.funnythebook.com.
---
Join us on the Fourth Saturday at:
Studio/Stage
520 North Western Avenue
Los Angeles, CA 90004
**There is plenty of street parking.
Meeting Timeframe: 1:00 pm to approximately 3:00 pm.
Members, please remember to bring your SWN membership card!
Any questions, email us at info@scriptwritersnetwork.org