Sleeping in the Slaughterhouse: Microbudget Filmmaking Do's & Don'ts and The Great American Pitch & Other Career Advice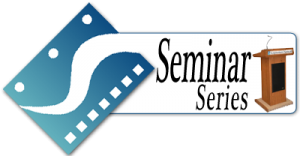 Event Date: Saturday, May 18, 2013 || Speaker: Signe Olynyk & Bob Schultz || Check-in: 12:30 pm ||
Sleeping in the Slaughterhouse: Microbudget Filmmaking Do's & Don'ts
How do you make a multi-million-dollar, studio-quality movie with no money, and then sell it and turn it into a successful release? Join this 'not-to-be-missed' session with Signe Olynyk and Bob Schultz, the filmmakers behind this year's closing film, Below Zero, as they share the secrets and lessons they learned from producing their films on a shoestring budget, and how they turned a single independent film into a fully-financed slate of feature films.
The Great American Pitch & Other Career Advice
What makes a successful pitch?  How do you get an agent?  What is a manager, and do I need one?  How do I have a successful career making movies if I do not live in Hollywood?  Join creators and organizers of the Great American PitchFest, the largest screenwriting conference in Los Angeles, and learn how you too can master the fundamentals of pitching to not only get your script made, but how to tap into hundreds of relationships with the agents, managers and production companies essential to developing your filmmaking career.  Learn how you too can be a successful filmmaker, from anywhere in the world.
**The deadline has passed and REGISTRATION is now CLOSED for this event. Please view our calendar for upcoming events.
Check-in begins at 12:30 pm.
Event starts at 1:00 pm. 
No Refunds. No Credits.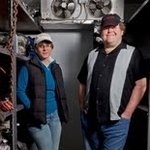 SIGNE OLYNYK is President/CEO of Protagonist Pictures Inc. in Los Angeles, and Man In A Box Films. in Canada. She has associate produced two feature films, as well as written/produced several documentaries, one hour specials, tv pilots, and a six part series. Her work has been seen on the CBC, Discovery Channel, FOX, the BBC, and she has professional credits on more than 120 productions. BELOW ZERO, starring Edward Furlong (Terminator 2, American History X, The Green Hornet), Michael Berryman (The Hills Have Eyes, Scooby Doo, Weird Science, The Devil's Rejects), and Kristin Booth (Young People F*cking, The Kennedys, Crackie) is a feature film she wrote and recently produced in Canada. Signe created and founded the Great American PitchFest, the Great British PitchFest, and the Great Canadian PitchFest as a way to help other writers meet the people they need to know for their careers to move forward. As a direct result, hundreds of writers have developed professional relationships with executives, had their scripts optioned, been hired for writing assignments, or been signed with agents or managers. The PitchFest has also allowed Signe to develop relationship with more than 1,000 industry executives around the world, and she routinely partners new writers with these companies and agencies for representation and script development.
BOB SCHULTZ has been the Executive Director of the Great American Pitchfest & Screenwriting Conference (GAPF) for ten years, helping to develop a community of screenwriters and make the GAPF the #1 rated pitchfest and screenwriting conference in the world. In 2012, The Great American PitchFest crossed the Atlantic to christen The Great British PitchFest. Joining the Great Canadian PitchFest on the international scene, Bob and GAPF founder/screenwriter Signe Olynyk have grown their event – the only one of its kind created by screenwriters for screenwriters – to reflect the international marketplace for screenplays and independent film.
Bob and Signe produced the thriller BELOW ZERO, starring Edward Furlong (Terminator 2: Judgment Day, American History X, The Green Hornet) and Michael Berryman (One Flew Over the Cuckoo's Nest, The Hills Have Eyes, Weird Science), which has won 16 awards and been in more than 30 festivals worldwide. BELOW ZERO is currently in worldwide distribution. They are currently producing the zombie thriller BREAKDOWN LANE (written and directed by Bob), which begins principle photography this July, celebrating the Great American PitchFest's 10th Anniversary, and the second annual Great British PitchFest for Fall, 2013 in London.
Join us on the Third Saturday every month at:

CBS Studio Center
4024 Radford Avenue
Studio City, CA 91604
Free Parking — Enter the CBS lot at the main gate & inform security you are there for the Scriptwriters Network event.
You'll be asked for your government issued photo ID, and then given directions to the meeting location. You may park in any available space on the lot (unless they direct you to a parking structure during special events).
As this is a professional event, we ask that you please arrive prior to the event start time.
Meeting Timeframe: 1:00 pm to approximately 3:00 pm
Please remember to bring a picture ID and your SWN Membership Card!
Any questions, email us at info@scriptwritersnetwork.org.