Secrets of Scenes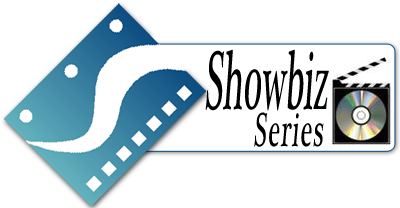 Event Date: Saturday, June 22, 2013 || Speaker: William C. Martell || Check-in: 12:30 pm ||
All about scenes: from how many to transitions and story flow. Transforming standard scenes into exciting, interesting scenes with working screenwriter William C. Martell.
**New Location this month…
**The deadline has passed and REGISTRATION is now CLOSED for this event. Please view our calendar for upcoming events.
Check-in begins at 12:30 pm.
Event starts at 1:00 pm. 
No Refunds. No Credits.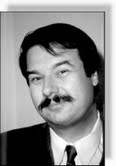 Great screenplays are composed of great scenes. Scenes that audiences remember long after the house lights have come up. Who can forget Cary Grant being chased through the cornfield by the crop duster? Or Gene Kelly singing in the rain? Or Indiana Jones facing that massive swordsman in the marketplace… then shooting him? But how do you write those great scenes? How do you create those magical moments?
Twelve ways to create new scenes, improve the scenes you have, create magical movie moments, and show you how to use transitions to link your scenes are create smooth "story flow".
* How many scenes are too many? Too few?
* Ten ways to create new, exciting, memorable scenes.
* DNA – how scenes reflect the whole story.
* Beats within a scene.
* Transitions, Match Cuts, Buttons.
William C. Martell has written 19 films for cable nets like HBO, Showtime, and USA Network; has been on international film festival juries, including Raindance in London four times – with Mike Figgis, Saffron Burrows, Lennie James and Edgar Wright. Roger Ebert discussed him with Gene Siskel on their 1997 "If We Picked The Winners" Oscar show. He's quoted in Bordwell's book "The Way Hollywood Tells It". His USA Net flick HARD EVIDENCE was released on video the same day as Julia Roberts' film "Something To Talk About" and out-rented it in the USA. Recently wrote the remake of a hit 1980s horror flick for a studio, and later this year has a big action film shooting in Finland.  His book THE SECRETS OF ACTION SCREENWRITING is usually in the top 20 at Amazon (kindle).
Join us on the Fourth Saturday in June at:
The Lyric Theatre
520 N. La Brea Ave
Los Angeles, CA 90037
http://www.lyrictheatrela.com/
Between Melrose Ave. and Beverly Blvd.
Exact Cross Street: Clinton St. Plenty of street parking
**New Location this month…
Meeting Timeframe: 1:00 pm to approximately 3:00 pm.
Members, please remember to bring your SWN membership card!
Any questions, email us at info@scriptwritersnetwork.org