September 22, 2012 – Writing the Spec Pilot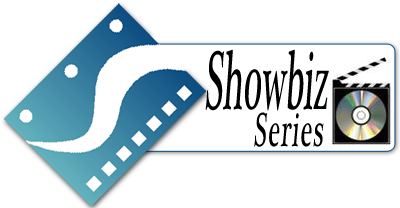 Saturday, September 22, 2012 || Speaker: Bill Taub || Check-in: 12:30pm ||
Innovative television series ideas now come from new as well as established writers, and a strong spec pilot script sets you apart from those who only work within the boundaries of existing shows.
Here is an overview of what to consider when writing a spec pilot. In this day and age with so many markets, so many outlets, you are encouraged to 'Write What You Want To See'.
From creating and writing a pilot script to what next to do with it?
It's all about process, so your series can be a comedy or drama; single camera, multiple camera, or animation; designed for traditional media or the latest new media or any combination thereof—the choice is yours.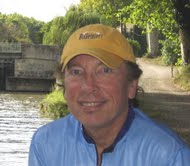 Bill Taub, screenwriter; WGA and WGC member who has written produced pilots for Relic Hunter, Friday the 13th: The Series, Mission Genesis, The Odyssey, and Dark Shadows.
He also has written pilots for NBC and Paramount. Mr. Taub created his web series Psycho Babble for Strike TV. And recently rewrote the animated feature Jumping Green Things.
He is presently developing an hour dramatic series and half-hour animated series. And also teaches at UCLA Extension Writer's Program an online workshop – 'Writing A Spec Pilot'. Sound familiar?
Writer's Statement:
I AM A TEST TUBE BABY! Sounds like a tabloid headline, but it's not. I presently live and work in Los Angeles, but as a kid growing up in Forest Hills, New York, I remember being fascinated by this tube called television — which stuck with me all through High School and University, where I majored in Broadcasting. It's no wonder I wound up working in the medium. Besides working in it, I still consider myself a student of it. And love watching how it has changed and evolved over the years.
I am now excited to be crossing the threshold once again, combining my love for television with the new technology that fascinates me. In addition to having a multitude of TV credits, (you can check Google and IMDB, they're only too happy to humiliate me), I have also written or co-written the pilots for "Relic Hunter", "Friday the 13th: The Series", "Mission Genesis", "The Odyssey", and "Dark Shadows". I also wrote two pilots for NBC, "Blue Skies", and "Burger Palace".
I wrote my own spec pilot "Raffle Guy", which won First Place in the "Scriptapalooza" contest and is now in the process of being set up. And have created and produced my own web series "PsychoBabble" for Strike TV. All 5 episodes are at http://www.psychobabbletheseries.com. New media is an integral part of the future and something I'm focused on! It makes me feel like a kid again!