Saturday, March 10, 2012 – Film Finance For Screenwriters
Screenwriters are increasingly required to act as bona fide producers in today's marketplace. Furthermore, the onus is also on many writers to produce their own films rather than waiting for their scripts to be sold.
This discussion will give an overview of various funding models available to produce films.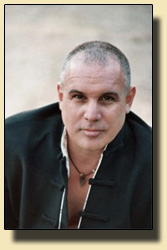 Independent feature film producer Franco Sama boasts a remarkable and extensive history in marketing, public speaking, public relations and film development.
Since founding Fylmar Productions in 2005, Sama has Executive Produced an impressive array of independent feature films including; "The Land of the Astronauts" which stars David Arquette, Vivica Fox and Bijou Phillips, "Tooth and Nail" starring Michael Madsen and Vinnie Jones, "The Penitent Man," starring Lance Henriksen and Andrew Keegan and "Paid," starring Corbin Bernsen and Tom Conti.
Sama is also co-producer on the film "Guns, Girls and Gambling" starring Christian Slater and Gary Oldman and serves as Executive Producer on several upcoming films including the soon to be released "Petunia" starring Thora Birch, Brittany Snow and Acadamy Award Winner Christine Lahti.
Additionally, Sama is proud to be serving as a consulting producer for Persepolis Entertainment, assisting in the overall development of the company's film slate; lending his nearly two decades of experience, expertise and resources to the company and its owner, Amir Salehi.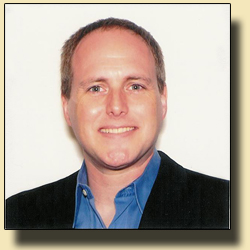 Christopher Hammond is the Chief Executive Officer for Hammond Entertainment, LLC and the President of HE Releasing. The companies specialize in the financing, production and U.S. distribution of filmed entertainment product.
HE Releasing is a full service motion picture distribution company. With direct relationships at each revenue level (Theatrical exhibition, DVD, cable VOD, digital, pay cable, etc.) the company focuses on boutique to mid-level releases, i.e. one week "Academy qualifiers" up to 800 screens.
Chris brings a wealth of entertainment experience from his start at Columbia Pictures and Sony Entertainment 20 years ago. In addition to his distinguished industry reputation, he is most proud of his company's work with Merv Griffin Entertainment in the production of Shade (Sylvester Stallone, Gabriel Byrne, Thandie Newton, Jamie Foxx).
Mr. Hammond gives back by serving on the Board of You Theatre America, a dramatic arts program for under-privileged children, and Aviva Family and Children's Services, a social services organization for at-risk, abused, and neglected girls.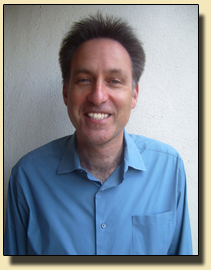 Gary Rubin has over twenty five years of experience in the motion picture and television businesses, having held an array of positions that cross the entire gamut of distribution, acquisitions/ production and management.
Prior his position as Executive Vice President of Cohen Media Group, he formed and ran First Independent Pictures, and served as Executive Vice President, Sales and Acquisitions, for Artisan Entertainment (since merged with Lion's Gate)..
Prior to that, Rubin was employed by October Films, (since merged with Focus Features), where he held the position of VP, Ancillary Distribution and Library Acquisitions.
Residing in Los Angeles/Santa Monica, he graduated with a Bachelor's Degree from the University of Michigan.
Joel Eisenberg is President of EMO Films, LLC, a feature film development and production company based at Paramount Studios, that was funded by a consortium of private real estate investors.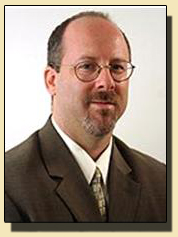 For EMO Films, Joel is presently prepping a new television version of "Tales from the Crypt," along with a biographical feature of William Gaines, one of the pioneers of the comic book industry, with director John Landis.
He has two films set to lense in 2012 — both independently financed — "January Rain," an Alzheimer's tale, and "Pursued," a horror film. Joel's 2009 film, "April Showers," based on the Columbine school shootings tragedy, is presently airing on its U.S. VOD platform via Warner Brothers — which acquired the film two years following its theatrical run. "April Showers" was likewise privately financed.
"Mirkwood," based on the novel of the same name about JRR Tolkien, is presently in development for 2013, as is "The Human Fly," formerly a Marvel comicbook.
Joel is an entrepreneur, a writer and teacher. He has authored several entertainment and finance-related books, including the inspirational "How to Survive a Day Job" (containing interviews with Tom Cruise, Stephen King, Clive Barker and others), financed or co-financed numerous independent features, and supervised a marketing team responsible for millions of dollars in funding for KCET-PBS Television.
Joel also runs All Cities Media, a monthly networking series that creates partnerships and funding opportunities amongst filmmakers and financial professionals.
Joel considers himself a writer, first and foremost. He committed himself to learning the business end of film as he was tired of waiting on the decisions of others regarding his career.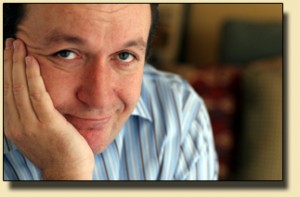 Writer/Director-Producer Chris Soth has authored over 40 screenplays and is a frequent speaker on the topics of story structure and independent filmmaking, teaching screenwriters around the world how to write great screenplays AND pitch them for success.
Chris is the writer of Firestorm, released by 20th Century Fox, and the independent hit Outrage: Born in Terror. He is currently developing a slate of independent films, the first of which, Don't Fall Asleep, has just received distribution.
His directorial debut, SafeWord, is presently in post-production. Chris has taught at USC and UCLA, and currently guides screenwriters from concept to FADE OUT using the "Mini-Movie Method" in his mentorship program at YourScreenplayMentor.com.
His ebook "Million-Dollar Screenwriting: The Mini-Movie Method" and DVD "SOLD! How I Set Up Three Pitches in Hollywood," among other great screenwriting resources, are available at MillionDollarScreenwriting.com.