December 10, 2011 – Packaging Your Screenplay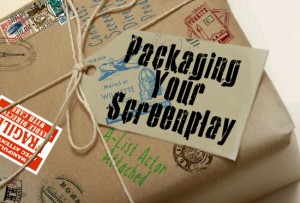 The landscape for screenwriters is radically evolving more than ever. They are now charged with the authority of finding the right elements to develop, produce and market their scripts.
It is a time of empowerment when screenwriters can truly gain greater creative control of their projects and see their visions realized.
Voyage Media helps writers, producers, and directors package, polish and pitch their films and TV shows so they're ready to sell. Its seasoned team of highly respected development and production executives specializes in collaboration, guidance and industry access.
Past clients include, Paramount Pictures, Lionsgate, HBO, Jerry Bruckheimer TV, and Paul McCartney¹s MPL Communications.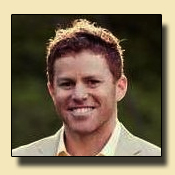 Nat Mundel, Founder/ CEO of Voyage Media, is a consummate adventurer and storyteller. After a successful career as a professional mountain climber, Nat formed Voyage in 2002 to help filmmakers develop, market and sell their projects.
Notable projects the company has helped develop include BROTHERS (Lionsgate), THE ASSASINATION OF JESSE JAMES BY THE COWARD ROBERT FORD (Warner Bros), PET SEMATARY (Paramount), THE FORGOTTEN (ABC), MIAMI MEDICAL (CBS), LE REV (Wynn Las Vegas), MILLE MIGLIA (Ferrari World) and others.
In addition to entrepreneurialism Nat enjoys surfing, flying, and personal growth. He lives with his wife in Topanga, California.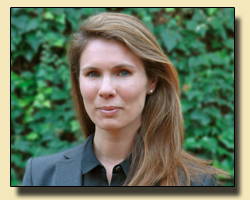 Katy McCaffrey (Packaging & Development) has spent more than a decade working in many facets of the entertainment industry; from the agency desk to the producer's chair, from feature film to reality TV.
As the Vice President of Watson Pond Productions, she successfully developed and brought to air shows for both network and cable including UNHITCHED with the Farrelly Brothers for Fox, the UNTITLED SUSIE ESSMAN SHOW pilot for CBS, and KROD MANDOON AND THE FLAMING SWORD OF FIRE for Comedy Central.
Some of the talent she had the pleasure to work with included Emmy award winner Jimmy Vallely, internationally popular comedian Patton Oswalt, & country album breakout star, Kellie Pickler. Before joining Watson Pond Productions, Katy was an Agent with the prestigious William Morris Agency.
During her tenure, Katy was responsible for the sale of COACH CARTER to Paramount Features, FLY BOYS to Steven Speilberg for HBO Miniseries, and INVITING DISASTER to History Channel, which still runs on their air today. A few of her many esteemed clients included Stephen Colbert, Fannie Flagg, Texas Monthly, Judy Blume, and the Robert Penn Warren estate.
Katy also services marketing and branded entertainment company, Phenomenon, and their first look deal with Fox Television Studios, growing the firm's presence in the television marketplace, which includes developing with an eye toward incorporating the firm's brand clients.
Katy graduated The George Washington University Cum Laude with a BA in Radio and Television Communications.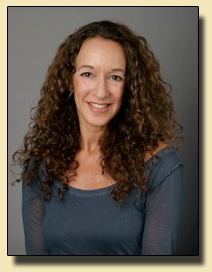 Gina Resnick (Financing Specialist) is an independent producer of feature films whose production credits include Imaginary Heroes, Prey for Rock and Roll, Thirteen Conversations About One Thing, Clockwatchers, Female Perversions, and Solo.
She served as Executive Vice President of Acquisitions, Co-Productions and Business and Legal Affairs for Columbia Tristar Home Video. During her nine-year tenure at Columbia Tristar and then at Sony Pictures, she supervised an acquisitions and production portfolio in excess of $150 million per year, representing the industry's largest "war chest" at that time.
She is currently an independent producer actively developing and preparing for production an extensive slate of feature film and television projects. Ms. Resnick most recently served as Principal and President of Volume One Entertainment, LLC, a New York City and Los Angeles based investment company engaged in the development, production and financing of feature films.
During her tenure at Volume One, Ms. Resnick executive produced Focus Features' Reservation Road written by John Burnham Schwartz and directed by Terry George. The film was produced by Nick Wechsler and starred Joaquin Phoenix, Mark Ruffalo, Jennifer Connelly and Mira Sorvino.
She is also an Executive Producer of Mark Ruffalo's directorial debut Sympathy for Delicious written by Christopher Thornton which premiered in competition at the Sundance Film Festival winning a Special Jury Prize.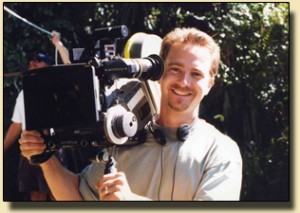 Aaron Mendelsohn – (Branded Content, Story Development) has been a working screen, TV and new media writer and producer for nearly twenty years.
He is best known for co-creating and co-writing the successful AIR BUD family film franchise, which has sired eleven sequels to date.
For the past three years Aaron has been working extensively in new media and sponsor-supported, "water cooler" entertainment for new media platforms. Aaron's clients have included NBCU Digital, Intel, Group M, Mark Burnett, Ace Hardware, Sheraton, Mindshare, Lockheed Martin, Audi, Unilever, Ford and many other top media companies, agencies and brands. Aaron is currently prepping two scripted web series for Paramount Digital, a web talk show for AOL and a branded reality show for the Michael's Art Supply chain.
He recently wrapped on a branded video series for Party City. Aaron also continues to work in traditional media. He recently wrote the MOW THE 12 DATES OF CHRISTMAS for ABC Family Channel, which wrapped in March of 2011. He also wrote the pilot for the kids' TV series THE ADVENTURES OF TAXI DOG for executive producers Victor Syrmis and Howard Grossman, which wrapped in December of 2010, and the CG-animated feature MONKEY KING for Hong Kong-based Unicorn/Imagi Studios, which is in pre-production.
Among his other writing credits are the family film THREE INVESTIGATORS AND THE SECRET OF TERROR CASTLE for Studio Hamburg, the Lifetime movie CHANGE OF HEART, the Fox series KINDRED: THE EMBRACED and the independent feature CHAPTER ZERO, which he also directed. Aaron has also written projects for Fox, New Line, Showtime, Paramount, New Regency, Bob Yari, Lightstorm, Arnold Kopelson and others.
Aaron was recently re-elected to his fourth term on the Board of Directors of the Writers Guild of America West.