One-On-One with Writer and Producer Steven L. Sears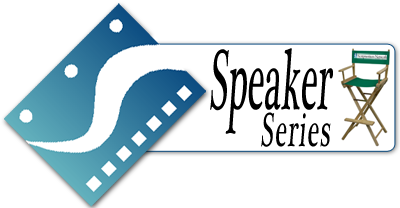 Event Date: Saturday, March 11, 2017 || Speaker: Steven L. Sears || Check-in: 12:30 pm ||
This event is with a Writer and Producer who will discuss a variety of topics, including, writing strong characters, developing a compelling premise and/or story, how to approach an executive, how to pitch your project, among other topics. See more details below.
IMPORTANT:
**The deadline has passed and REGISTRATION is now CLOSED for this event. Please view our calendar for upcoming events.
No Refunds. No Credits.
More details:
What do THE A-TEAM and XENA-WARRIOR PRINCESS have in common?
Writer/Producer/Author Steven L. Sears.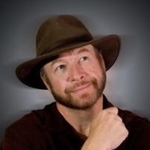 Steven L. Sears has worked as a Writer, Story Editor, Producer and Creator in Television, Film, digital media and animation. His lengthy career has encompassed over fifteen separate Television series, and development deals with a number of the major studios in the industry, including Columbia Studios, Sony/Tristar Television, Rhysher Entertainment, Artists Inc., Cookie Jar Entertainment, Digital Pictures and many others.
Steven's initial foray into professional Television writing came with his hiring as a staff writer on the Stephen J. Cannell Productions hit TV series RIPTIDE, for the NBC Television Network. He followed that up by adding his talents to the writing staff of one of the more popular genre series of its time, THE A-TEAM, also for NBC.
From there, he continued his career by writing and working on such popular series as HARDCASTLE & McCORMICK, JJ STARBUCK, STINGRAY, WALKER-TEXAS RANGER, HIGHWAYMAN, ROBIN'S HOODS, HOLLYWOOD DETECTIVE, FATHER DOWLING MYSTERIES, HARDBALL, GRAND SLAM, JESSE HAWKES, SUPERBOY, S.H.E. SPIES and many other Television favorites. His animation experience includes ITSY BITSY SPIDER, TRANSFORMERS: RESCUE BOTS and working with the legendary animation Director Don Bluth as writer on the short feature THE GIFT OF THE HOOPOE.
More that just a writer, Steven also moved up through production as a Story Editor and Producer to Creator of Television series. After Producing SWAMP THING for USA network and RAVEN for CBS, he soon moved to a series that has made its mark in Television and pop culture history, as Co-Executive Producer of the wildly popular series XENA – WARRIOR PRINCESS. He followed that up by co-creating the latest incarnation of the legendary comic book heroine SHEENA for Sony/TriStar Television, which ran for two seasons.
Still involved in Television and Film development, he recently branched out into the literary world. His partnership with popular sci-fi author Kevin J. Anderson (DUNE: HOUSE ATREIDES; CLOCKWORK ANGELS; DAN SHAMBLE, ZOMBIE P.I.) has resulted in the gritty futuristic sci-fi graphic novel STALAG-X.
Partnering with Peter J. Wacks (SECOND PARADIGM; BLOODLETTING) he co-created the upcoming epic book and graphic novel series VILLEANNE.
A popular figure at genre sci-fi/pop culture conventions, Steven has an eclectic fan base as a result of his many series and accomplishments, and is a frequent guest speaker at colleges and universities.
For more information on Steven L. Sears:
http://www.imdb.me/stevenlsears
https://www.facebook.com/StevenLSearsFanPage/
https://twitter.com/fsuwriter
https://www.instagram.com/fsuwriter/
---
Join us on the Second Saturday every month at:
Sidetrack Creative Studios
5723 Auckland Ave.
North Hollywood, CA 91601
Creative Studios Facebook page
As this is a professional event, we ask that you please arrive prior to the event start time.
Meeting Timeframe: 1:00 pm to approximately 3:00 pm
Free Street Parking!
Please remember to bring a picture ID and your SWN Membership Card!
Any questions, email us at info@scriptwritersnetwork.org.