May 12, 2012 – Agents and Managers Panel

Agents and Managers can be vital elements for writers to sell their work and develop their careers. They can champion your work and increase writers' chances of becoming produced.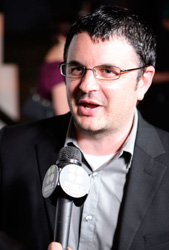 Adam Kolbrenner — Co-Founder, Manager / Producer — MADHOUSE ENTERTAINMENT
Madhouse Entertainment is a Beverly Hills based literary management and production company for both feature film and television.
Recent Madhouse Entertainment feature film screenwriting client credits include: "SAFE HOUSE" for Universal with Denzel Washington and Ryan Reynolds, "CONTRABAND" for Universal with Mark Wahlberg and Kate Beckinsale, "MAN ON A LEDGE" for Summit with Sam Worthington, Elizabeth Banks and Ed Harris, "MEDALLION" for Millenium with Nicolas Cage and Malin Ackerman, and "DEADFALL" for 2929 Films with Eric Bana and Olivia Wilde that Madhouse served as producer and will premiere at Tribeca Film Festival in 2012.
Their television client credits include: "REWIND" for SyFy, "MEMPHIS BEAT" on TNT, "THE EVENT" on NBC/SyFy, "NECESSARY ROUGHNESS" on USA, "AWKWARD" on MTV, and "CALL ME FITZ" on HBO-Canada. Previous Series Creator credits include; "Lost", "Kidnapped", "Knight Rider", "My Own Worst Enemy" and many more. Clients are also currently head writers on USA's "Burn Notice", FX's "Justified", CBS's "Person of Interest", Starz' "Spartacus", and CW's "Smallville" to name a few.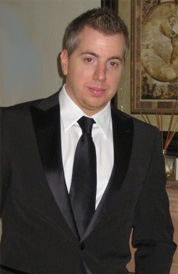 David Boxerbaum is currently at Paradigm Agency after a long prolific stint at APA.
He joined APA in 2006 from Metropolitan Agency where he headed the literary department for four years.
Prior to that he worked with Jerry Bruckheimer and Rob Fried before moving to the William Morris Agency, Endeavor and later, RKO Pictures, where he set up the 2003 Sylvester Stallone poker picture "Shade" as a creative executive.
Some of the more recent works include David Guggenheim's SAFE HOUSE, Ken Marino's WANDERLUST, and Maria Maggenti's DIRTY DANCING REBOOT.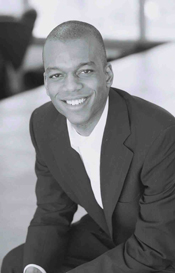 Jewerl Ross grew up in Los Angeles and left Southern California to study political philosophy at Yale. After graduating in 1997, he returned to L.A. to work in entry-level positions at ICM and Paradigm before joining APA as an agent in early 1999.
Three years later, after making a name for himself selling spec scripts, Marathon Entertainment hired Ross as a manager. In January 2006, Ross left to form his own company, Silent R Management.
With over twelve years in the business, Ross can boast a hot slate of writer and director clients. In 2011, Ross sold one of the biggest specs of the year: Father Daughter Time: A Tale of Armed Robbery and Eskimo Kisses by longtime client Matthew Aldrich. Matt Damon is attached to star and Warner Bros. purchased it in a bidding war that concluded with sale price of $500,000 against $800,000. Aldrich is currently writing Pixar's next big summer movie for director Lee Unkrich (Toy Story 3).
Ross represents Brad Buecker, a co-executive producer and director on both Fox's hit series Glee and American Horror Story on FX.In film, Buecker is also set to direct Time After Time, a comedy for Summit Entertainment.
Other clients include comedy writer David H. Steinberg. Best known for American Pie 2, Slackers, and DreamWorks' Puss In Boots, Steinberg is currently rewriting Furry Friday for New Line and Mandalay Pictures. English thriller writers Dominic Morgan & Mathew Harvey just landed director John Moore (Die Hard 5) to direct their spec The Bridge which is currently out to cast. Thriller writer David Logan is rewriting Sebastian Knight at Paramount and adapting Once Were Cops for Articulus Entertainment.
For more information on Ross and his company, please click here.
Rich Freeman graduated with a BA in history from Emory University. From 1992 to 1995, he worked in physical production on film and video shoots mostly in Boston and New York.
In 1996, Mr. Freeman moved to Los Angeles and in October of that year began working at Writers And Artists Agency. In January 1998, he was promoted to full agent in the feature literarydepartment.
By 2004, he was promoted to head of the literary department. In September 2004, Writers And Artists was acquired by the Paradigm Agency. Mr. Freeman worked at Paradigm from 2004 — 2008.
In January 2009, Mr. Freeman left the agency world and became a partner at Code Entertainment, a management/production and financing company. The compan represents writers and directors for film and television as well as produces and finances independent films with budgets in the $10 — $30 million range.