Mastering Suspense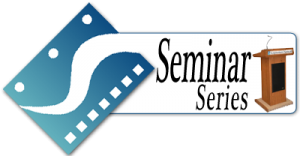 Event Date: Saturday, July 15, 2017 || Speaker: William C. Martell || Check-in: 12:30 pm ||
We'll use Hitchcock's films to show the difference between suspense and surprise, how to use "focus objects" to create suspense, the 20 iconic suspense scenes and situations, how plot twists work, using secrets for suspense, and dozens of other amazing storytelling lessons. See more details below.
IMPORTANT!
**The deadline has passed and REGISTRATION is now CLOSED for this event. Please view our calendar for upcoming events.
Check-in begins at 12:30 pm.
Event starts at 1:00 pm.
No Refunds. No Credits.
More Information.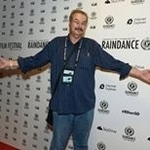 William C. Martell has written 19 films that were carelessly slapped onto celluloid: 3 for HBO, 2 for Showtime, 2 for USA Net, and a whole bunch of CineMax Originals (which is what happens when an HBO movie goes really, really wrong); plus many many more sold screenplays and assignments where he was paid and the movie was never made. He's been on some film festival juries, including Raindance in London five time, and the late Roger Ebert discussed his work with Gene Siskel on his 1997 "If We Picked The Winners" Oscar show.
Website:  www.scriptsecrets.net
---
Join us on the Third Saturday every month at:

CBS Studio Center
4024 Radford Avenue
Studio City, CA 91604
Free Parking — Enter the CBS* lot at the main gate & inform security you are there for the Scriptwriters Network event.
*You must RSVP by the deadline mentioned above in order to be on our RSVP list for Security clearance onto CBS' lot. If you do not RSVP by the date above, you may not be allowed onto CBS' lot.
You'll be asked for your government issued photo ID, and then given directions to the meeting location. You may park in any available space on the lot, unless CBS' Security directs you to a park at a different area.
As this is a professional event, we ask that you please arrive prior to the event start time.
Meeting Timeframe: 1:00 pm to approximately 3:00 pm
Please remember to bring a picture ID and your SWN Membership Card!
Any questions, email us at info@scriptwritersnetwork.org.