March 24, 2012 – Creating 3 Dimensional Non Stereotypical Characters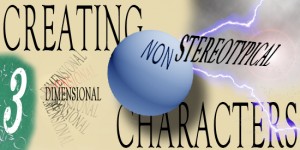 Writers will sometimes have characters fill a pre-determined "mold" with little thought about the character's background.
Marilyn's class helps screenwriters contemplate both their characters stated goals and their hidden interior motivations, and provide layers for the actor that deepen his understanding of the character.
Topics covered:
Process of creating an interesting character
Interesting characters in TV and film
Analyzing a scene, both on the scene and on the page
What the subtext of the dialogue is
Making strong interesting choices
Finding your actor
Writing a scene
Improv exercises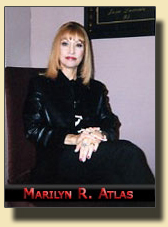 An award-winning producer and personal manager for both actors and writers, Marilyn R. Atlas is equally at home in the worlds of film, television, and live theater.
Among her credits as film producer are "Real Women Have Curves" for HBO, which won the Audience Award at the Sundance Film Festival, "A Certain Desire," starring Sam Waterston, and "Echoes," which won the Gold Award at the Texas International Film Festival.
Marilyn was also involved as a producer in the development of the MOW "Nightwalker" and "Playing for Keeps."
In live theater, Marilyn co-produced the West Coast premiere of the musical "God Bless You Mr. Rosewater" by Ashman and Menken (the writers of both "Enchanted" and "Tangled").
She also coproduced the award-winning play "To Gillian on Her 37th Birthday," which was made into a film starring Michelle Pfeiffer and Peter Gallagher.
Earlier in her career, Marilyn served as Casting Director for feature films, including John Frankenheimer's "The Equals" and "The Whiz."
She is a founding member of Women in Film's Luminas Committee which supports the portrayal of women in non-stereotypical roles in film and television.
In addition to Marilyn's film/TV credits, she has sold (first time) novels "Chasing the Jaguar" to HarperCollins, "Hungry Woman in Paris" to Grand Central Publishing, and the "Ave Maria Bed & Breakfast" to Hachette Publishing.
Marilyn has been in development on pilots with Showtime and ABC Family. She is currently developing the feature "Lucy Luna" and the cable movie "Brides' March" for Lifetime Television, and a limited television series.
Atlas is now partnering with Broadway producer Chris Bensinger for the musical version of "Real Women." She is also featured in the book "Write Now!" Penguin/Tarcher Publishing released January 2011.