March 17, 2012 – How to Succeed in the Film Business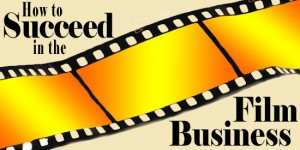 What do you need to become a successful feature screenwriter?
An Agent? Manager? Lawyer? Producer? Director? Financier? Studio Exec?
Find out how to make the film system work for you in 2011 with this operational seminar that demystifies the key components to a writer's success.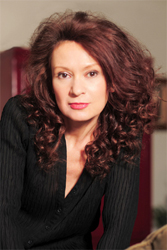 Victioria Wisdom recently became a manager/producer setting up the thriller Labyrinths at Summit with Hilary Swank starring, the comedy Amateurs with Paramount Pictures, and the romantic fantasy Taravella starring Amy Adams.
Victoria was previously a partner at literary agency Becsey Wisdom Kalajian as well as an agent at ICM.
At BWK, Victoria represented the writers and directors of Oscar winning films as diverse as The Usual Suspects, The Red Violin, British Oscar and Cannes Critic's Prize winner Love And Death on Long Island and Berlin Festival winner Italian for Beginners. BWK clients included Oscar winners Crash, Million Dollar Baby and nominee The Fugitive.
Additionally, Victoria sold the hit CBS drama series Criminal Minds, now entering its seventh season.
Victoria also represented Oscar nominees Lone Scherfig (An Education), Deepa Mehta (Fire, Water), Doug McGrath (Bullets Over Broadway), Maria Luisa Bemberg (Camilla), winners Christopher McQuarrie (Usual Suspects), Ernest Thompson (On Golden Pond), Australian Oscar winner John Duigan (Year My Voice Broke), directors Bryan Singer (X-Men), Alan Moyle (Pump Up the Volume) and Leslie Megahey (The Advocate) as well as musician/screenwriter Frank Zappa.
Victoria's international client list ranged from renowned Hong Kong director Clarence Fok (The Naked Killer), Japanese filmmaker Hiroyuki Nakano (Samurai Fiction) and Cannes Critic's Week winner Norwegian director Pal Sletaune (Junk Mail).
Additionally Victoria represented the screenwriters of such mainstream hits as Hellboy, G.I. Jane, and Aliens vs. Predators along with the children's classics Teenage Mutant Ninja Turtles, Ramona and Beezus and Mr. Popper's Penguins.
Before moving from New York to LA, Victoria worked in the New York theatre with prestigious playwrights like Susan Sandler (Crossing Delancey) and David Ives (Sure Thing).
Prior to BWK and ICM, Victoria ran the East Coast Literary Department of APA and began her career as a story analyst for Simon and Schuster, Warners, Columbia and United Artists.
Victoria currently also teaches Advanced Screenwriting at UCLA.
For further information contact Victoria at screenplaywisdom@gmail.com.