June 25, 2011 – The First Page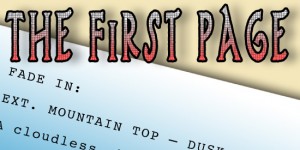 Word choice and white space.. everything on a first page helps set the tone and tell the story.
In this seminar, Pilar Alessandra will analyze successful first pages and also offer some writing tools and tips to help streamline your own pages and capture the reader.
Bring in a first page yourself (enough copies for everyone to look at), with the possibility of discussing it in class!
Pages will be chosen "lottery" style.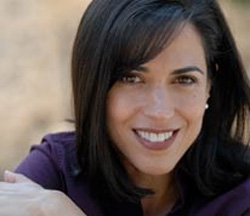 Pilar Alessandra is the director of the popular writing program "On The Page." A sought after teacher and lecturer, she's traveled the world teaching screenwriting and is in high demand at major writing conferences and film festivals. As a consultant, she's helped thousands of writers create, refine and sell their screenplays. Her students and clients have sold to Disney, DreamWorks, Warner Brothers and Sony and have won prestigious competitions such as the Austin Film Festival, Open Door Competition, Fade-In Competition and Nicholl Fellowship.
Pilar jump-started her career in film as a script reader for Amblin Entertainment. With the formation of DreamWorks, she became Senior Story Analyst and a reader liaison between the studio and Robert Zemeckis's company, ImageMovers. Her expert script analysis was also sought out by The Robert Evans Company, Cineville Entertainment, Handprint Entertainment and Saturday Night Live Studios, and work at Interscope Communications led her to a position as Senior Story Analyst for Scott Kroopf's production company Radar Pictures.
Pilar was later bitten by the "teaching bug" while teaching screenwriting and story analysis at the UCLA Writers' Program. In 2001 she started her own company, "On the Page," and in 2004 opened the On the Page Writers Studio in Sherman Oaks, California. In the interest of expanding access to her teaching tools, Pilar has created a new instructional "On the Page" DVD. She also presents weekly "On the Page" podcasts with guest hosts from within the industry. The shows regularly appear in the iTunes Top 100 list of film and TV podcasts.
Pilar Alessandra is the author of The Coffee Break Screenwriter and the director of the popular writing program "On The Page," www.onthepage.tv.