Mastering the Power of Story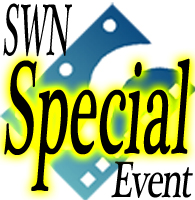 Event Date: Saturday, January 5 thru Sunday, January 6, 2013 || Speaker: Patrick A. Horton, PhD || Check-in: 8:30am ||
Regardless of your specific roles or goals in the changing worlds of story, media, and proactive social change…
Make 2013 your year of massive transformation, accomplishment, fulfillment and success. Take charge of your life, stories, work, and career. 
 Patrick A. Horton, PhD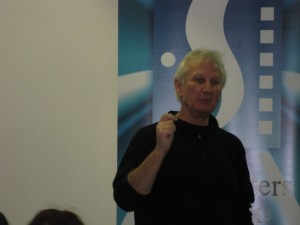 Mastering The Power Of Story:
The Story Coach – Practical Magic
The Story of Transformation & The Transformation of Story
This tipping point weekend is for everyone who needs to navigate, speak to, succeed in, or help shape a rapidly changing industry in a rapidly changing world – whether as individuals, organizations, or as the newly multiplying arenas of media.
Discover the litmus tests for whether or not you have the makings for a solid and compelling story / presentation / project

before

you begin or get lost
Discover the steps for going where your material requires in order to inhabit it, bring it into relief, and capture it in a way that will engage audience and sell itself
Discover how authentic transformation shows up or fails to in real life and how THAT shows up or fails to in story / presentation (and how all story and all story creation are always about transformation)
Express story from the bottom up and characters from the inside out (& watch emotional power, structure, and mythic dimension show up on their own)
Confidently promote & present any project as "high concept" with a clear and viable promotional campaign
Learn to coach the creative and collaborative best out of others (without their knowing it)
Achieve every conceivable measure of success AND both influence and transform your industry as you go
This 2 day event is provided for intentionally limited fees as part of: the story coach / wind & thunder productions Conversations On Contemporary Media Project
§ $ 225.00 – General Public
§ $ 149.00 –  Select Professional Discounts (1/3 off)
§ $   99.00 – SWN Members & Seminar Repeaters (over ½ off)
For more information or to register, visit:
http://www.thestorycoach.com/events.htm
IDEAL FOR: Actors | Agents & Managers | Writers, Screenwriters, & Journalists | Narrative & Documentary Filmmakers | Producers, Directors, & Development Execs | Media, Marketing, & Communications Professionals | Public & Professional Speakers | Corporate Executives | Social Entrepreneurs & Change Agents of all kinds | Potential Financiers & Investors | Everyday Heroes & Public at Large.
Co-Sponsored by:
Write Brothers, Inc. / screenplay.com & The Scriptwriters Network / scriptwritersnetwork.org
Saturday, January 5 thru Sunday, January 6, 2013
Sat / Sun – 9:00am – 6:00pm (Sign-in 8:30am – 9:00am)
Location of event:
The Beverly Garland Hotel
4222 Vineland Avenue
North Hollywood, CA 91602
(800) 238-3759
It won't just change the way you work…
It will change the way you live.
Really!
All net proceeds go to support The Scriptwriters Network Foundation, Inc.