January 15, 2011 – Writing for New Media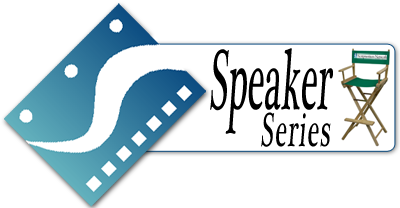 Scriptwriters Network proudly presents Screenwriting for New Media, a panel of industry professionals discussing writing for platforms other than film or television.

Frank Chindamo is the President and Chief Creative Officer of Fun Little Movies. FLM specializes in the development, production and distribution of original comedy videos for global distribution on mobile phones, the Internet and television. Fun Little Movies was the first U.S. company to produce comedic films for mobile phones worldwide, and launched as a channel on Sprint TV in 2004.Frank Chindamo received his Film B.F.A. from N.Y.U. and his Screenwriting & Producing M.F.A. from Columbia University. Chindamo is also a supporter and advisor to the worldwide charity Airline Ambassadors, which hand-delivers educational, medical and relief aid globally.
He wrote and produced the promo on their website.In 2006 and 2007, Frank was named one of the Top 40 people in IPTV. In 2007 year he was nominated by Ernst & Young for Entrepreneur of the Year, and is now co-leading the Mobile Entertainment Forum's Educational Initiative.Frank is also an Adjunct Professor at the University of Southern California, where he teaches the class "Mobile/Internet Viral Screenwriting and Production." Frank is also an instructor at UCLA where he teaches "Beyond YouTube: Making Mobile and Internet Movies that Sell" and an Associate Professor at Chapman University teaching "Bytes Sized Television."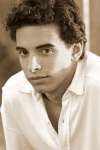 Damian Pelliccione has produced over 15 web projects, 5 shorts, 2 feature films and 3 commercials. His company, Stella Entertainment, is currently in development for Season 2 of ROAD TO THE ALTAR, starring Jaleel White (Family Matters).
Damian is also developing SITCOM SONS, starring Jeremy Miller (Growing Pains) and Michael Fishman (Roseanne), and a project with Sandra Bernard. Damian recently produced Taylor Negron's (Fast Times at Ridgemount High) original web series, THE FORECLOSURE, starring Taylor Dayne (80's Pop Singer), Taylor Negron and Elisa Donovan (Clueless).Damian also produced BIGGEST WANNABE, the 1st ever interactive user-generated viral video comedy competition, which releases this year, starring Jeremy Miller (Growing Pains).
Damian's company is currently producing the first ever interactive gay sc-fi superhero series.Damian associate produced and cast IN THE MOMENT, a gay men's HIV prevention and health campaign funded by The City of West Hollywood and Los Angeles Gay and Lesbian Center. Currently, it's in its 3rd season.
Damian has also worked in traditional media, line producing For CMT Canada, a clip show called CMT STAR.Damian also hosted and segment-produced original non-fiction reports for Broadband Networks and VJIam for CBS and So Media. Damian was the consulting producer on the Disney feature Film "Elle: A Modern Cinderella Tale." Damian created and hosts the downtown Los Angeles's 1st entertainment and tech mixer, NEW MEDIA VAULT, co-hosted by Tubefilter.tv.

Diahnna Nicole Baxter is the Emmy award-winning actress/writer/executive producer from the sci-fi thriller, SATACRACY 88. A pioneer of the web, Diahnna co-created, co- wrote, and starred in SATACRACY 88, the first web series to win an Emmy Award, and was nominated again the following year. She also took home the People's Voice 2007 Webby Award in on-line drama, (noted as the Oscars of the internet by the New York Times) and was named an Official Honoree of the 2008 Webby Awards.
Diahnna is a graduate of Duke University. Her studies of Literature and African/Women studies took her to Cairo, Egypt where she worked with famed activist and writer Nawal Al-Saadawi. Returning to the states with a new worldview and inspiration, Diahnna integrated her love for acting and passion for studies of marginalized voices with performance. She went straight to New York City where she trained extensively in the Stanislavski method at the Elaine Aiken Actor's Conservatory and performed in many off-Broadway shows, commercials and film.Diahnna made her debut as an actor/writer in LA with the #1 off-Broadway hit, "Pieces (of ass)."

SideshowDoug Allen is a comedy writer, novelist, producer and neologist, residing in Burbank, California. He earned his BS in Film Production from Montana State University, a certificate from the UCLA Professional Program in Screenwriting, and is a graduate of The Second City Training Center's Conservatory Program in Improvisation. SideshowDoug has performed standup, sketch comedy and improv in many theaters and comedy clubs across Southern California. He has written short films, several pilots, and is the "go-to guy" for gag writing and script punch-ups for fellow writers.
Realizing the potential of the internet, SideshowDoug's "Heinekenesis" commercial was a key component to driving traffic to his "Fake Word Of the Day" blog at Dougtionary.com. He was a contributing gag writer for the documentary-gone-awry, "Star Wars Made Me This Way," and he is currently writing the animated web series "Online Underground" for the gaming site Machinima.com.