Crowdsourcing and A Writer's Journey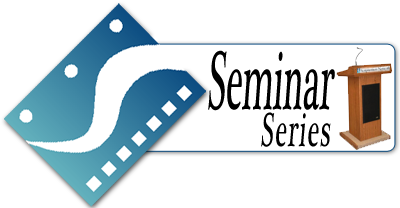 Event Date: Saturday, February 24, 2018 || Speaker: Rich "RB" Botto || Check-in: 12:30 pm ||
Many people know Rich "RB" Botto as the Founder and CEO of Stage 32 (stage32.com), the world's largest online platform for connecting and educating film creatives. But RB is also an accomplished actor, producer and screenwriter. His script, THE END GAME, is currently in development at Covert Media with an expectation to begin shooting this year. Focal Press just published RB's book on Crowdsourcing, the very first of its kind, under the American Film Market (AFM) Presents banner.  The book has received unanimously positive reviews and has become one of Focal's best selling titles. See more details below.
**The deadline has passed and REGISTRATION is now CLOSED for this event. Please view our calendar for upcoming events.
More Information:
In what he hopes will be an extremely interactive session, RB will discuss what led him to start Stage 32 and how not only the platform, but the strategies he preaches on a daily basis has informed his screenwriting career and how it can help inform yours. He'll also discuss his writing journey, from building relationships in an effort to get his material read to putting himself in the best position and shortening the path to success to landing (and turning down offers for) representation to landing his Covert deal to all things in between.  He'll also discuss screenwriting from a producer's perspective and discuss why screenwriters who utilize crowdsourcing strategies have a distinct advantage over those who do not. RB's goal is to have you leave this session inspired and with information, tools and resources that will guide you towards success.  Bring your questions!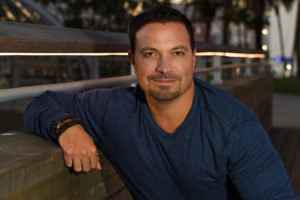 Richard "RB" Botto is the founder & CEO of Stage 32 (stage32.com), the world's largest online platform for connecting and educating film creatives. Called "LinkedIn for film creatives" by Forbes, Stage 32 boasts a half million members and over 1,000 hours of education. Prior to Stage 32, Botto was the founder, publisher and editor of Razor Magazine, a national men's lifestyle magazine, which had a readership of 1.5 million at its peak. Botto is also an actor, producer and screenwriter. His latest screenplay, The End Game, is in production at Covert Media. Botto is a much sought-after speaker, teaching and mentoring around the world. He has also appeared on such networks as Fox News, CNBC, CBS News, MSNBC and Bloomberg, speaking on the subjects of social media, networking, crowdsourcing, crowdfunding, screenwriting, business, entrepreneurial practices, and more.
Botto's book, Crowdsourcing for Filmmakers: Indie Film and the Power of the Crowd was recently published by Focal Press/Routledge under the prestigious American Film Market (AFM) Presents banner. It is available in ebook or paperback form through Amazon here.
_______________________________________________________________________
Join us on the Fourth Saturday at:
Westside Pavillion
Community Room B, Level 3
10800 West Pico Blvd
Los Angeles, CA 90064
**Located on level 3, behind Landmark Theatres.
~ Park in the parking structure close to the theater. Go up to level 3 and follow the signs.
**Parking – first 3 hours free. Plenty of parking.
Meeting Timeframe: 1:00 pm to approximately 3:00 pm.
Any questions, email us at info@scriptwritersnetwork.org