Creating Non-Stereotypical, Three-Dimensional Characters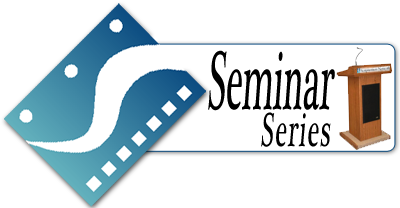 || Event Date: Saturday, July 17, 2021 ||
|| Speaker: Marilyn R. Atlas ||
|| Start time: 1:00 pm PST ||
Some writers talk about creating connections with their characters so deep that the characters feel like real people. But how do you bring memorable, three-dimensional characters to life enough to make that connection?
In this workshop or class, equally suitable for fiction writers and screenwriters, we will view and
analyze various movie/TV/Novels scenes and dissect them to see what makes the characters
memorable. See more details below.
**The deadline has passed and REGISTRATION is now CLOSED for this event. Please view our calendar for upcoming events.
---
More details:
You will learn the power of subtext: how to embed details of motivation—thoughts, wants, goals, secrets, flaws, and delusions—into physical behavior, speech patterns, and specific habits that echo throughout your story. You will also learn how to distinguish your central character from every other character and from his or her environment, as a means of further establishing the character in the world of the story. You'll receive handouts and a series of questions you can pose for your own work which come from "Dating Your Character."
Come to class with your most important characters in mind, and leave with a better understanding about how to bring them to life.
What constitutes a memorable character is a conscious interweaving of the characters thoughts, wants, goals, secrets, flaws and delusions. For a character to move us he must move the plot forward in a true way that is consistent with his DNA. We will discuss several facets of the "evolution of personality" that are present in the best screen and television examples. Since, the pacing requirements of film are radically different from the opportunities in the novel, we will
study how back-stories (info into a characters past life) lead into the interactions of the present via subtext rather than through the use of flashbacks. The instructor will be giving handouts and students should be familiar with some of the following films/TV shows by the first class:
FILMS-
The Imitation Game, Little Miss Sunshine, Silence of the Lambs, Do The Right Thing, Born on the Fourth of July, Thelma and Louise, Wedding Banquet, Real Women Have Curves, Transamerica, There Will Be Blood, 500 Days of Summer, The Hurt Locker, About Schmidt, Persona, Amadeus, Crash, American Beauty, Call Me by Your Name, The Lobster, Get Out, Moonlight, The Hate U Give, Billy Elliot
TV-
Rick & Morty, Euphoria, Fargo, Orange is the New Black, The Wire, The Sopranos, Mad Men, The Good Wife, Damages, Downton Abbey, Breaking Bad, Game of Thrones, The Blacklist, Orphan Black**, The Americans, Modern Family, Euphoria, Barry, End of the F***ing World, The Sinner, Lovecraft Country, This is Us, Ramy
BOOKS-
The Secret History (Henry Winter), Special Topics in Calamity Physics (Blue van Meer)
We will also screen and discuss scenes from several films. As for the technical aspects of the course, there will be homework. Students will be expected to participate in conversation as well as come prepared having read the
handouts before class. No special materials will be needed, just familiarity with movies, specifically the ones previously mentioned, and characters. There will be some short writing exercises dealing with character. From DYC book.
There will be a Q&A.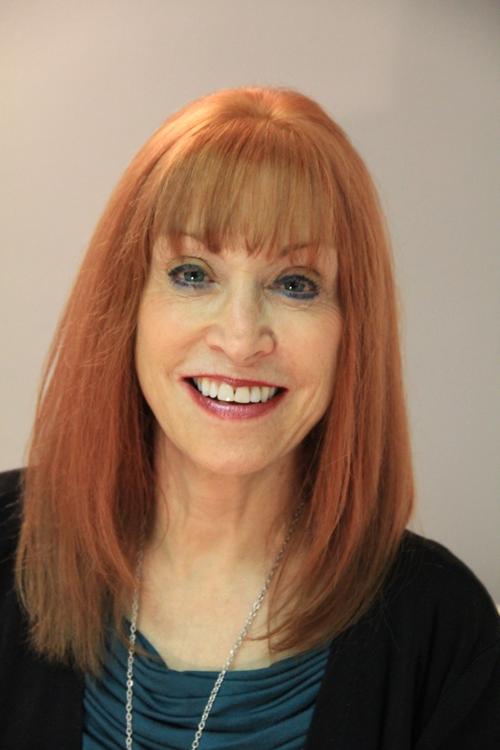 More about the Speaker:
Marilyn R. Atlas is a talent and literary manager, author, and award-winning producer. Among her credits as a film producer are "Real Women Have Curves" for HBO, which won the Audience Award at the Sundance Film Festival; "A Certain Desire," starring Sam Waterston; and "Echoes," which won the Gold Award at the Texas International Film Festival. In addition to producing a variety of programming for the cable/pay TV market, Marilyn has produced live
theater. She co-produced the West Coast premiere of the musical "God Bless You Mr. Rosewater" by Ashman and Menken (the writers of "Enchanted" and "Tangled"). She also co-produced the award-winning play "To Gillian on Her 37th Birthday," which was made into a film starring Michelle Pfeiffer and Peter Gallagher. In 2014, she co-produced the play "Detained in the Desert" at the Guadalupe Theater in San Antonio, TX. Her additional credits as a producer in live theater include "Today's Special" and "As I Sing."
Previously, Marilyn developed the "Brides' March" for Lifetime Television as well as a limited television series. Additional credit was the Lifetime movie "The Choking Game" based on the YA book by Diana Lopez aired in Summer 2014. She produced the musical version of "Real Women Have Curves" in Los Angeles in 2009. "Real Women Have Curves" is currently in development as a musical for Broadway for 2021.
Marilyn has long been committed to issues surrounding diversity in Hollywood. As a member of the National Association of Latino Independent Producers, she spoke at many of their writers' and producers' retreats. Atlas is a mentor in DIVERSE WOMEN IN MEDIA INITIATIVE. She has lectured at the DGA-sponsored LA Asian Film Festival, as well as various other symposia for the Sherman Oaks Experimental College. She is a founding member of Women in Film's Luminas Committee, which supports the portrayal of women in non-stereotypical roles in film and television. She has spoken at events such as The San Francisco Writers Conference, the Santa Fe Screenwriters Conference and Richard Krevolin's USC Screenwriting Retreat.
Marilyn has been a guest speaker at various colleges and writers' conferences all over the country, including at Harvardwood, UCLA, USC, Emerson, Providence College, University of Incarnate Word, University of Redlands, and the University of Wisconsin. She has spoken at the Texas Bar Association and was a guest lecturer at Whittier Law School. She has served as the professional-in residence (in theater and film) at Ball State University, and was the speaker at
the International Writer's Conference at Hollins University. Additionally, she was a guest lecturer in the Writing Program at USC, where she previously taught a class every year on creating three-dimensional, non-stereotypical characters. In Italy, she spoke at the International Women's Writer Conference in 2014 and Publishing Day in 2016.
In addition to Marilyn's film/TV credits, she has sold (first time) novels "Chasing the Jaguar" to Harper Collins, "Hungry Woman in Paris" to Grand Central Publishing, and the "Ave Maria Bed & Breakfast" to Hachette Publishing, and the "Last Ride of Caleb O'Toole" to Source Books.
Marilyn is currently developing a TV pilot based on the Gary Phillips series of novels "High Hand" and "Shooter's Point" featuring strong-willed African-American protagonist Martha Chainey. She is additionally developing a Chinese historical epic with the Metan Development Group and the Wolper Organization and "Codebusters," a children's show for TV based on a series of best-selling books.
Marilyn is also featured in the book "Write Now!" from Penguin/Tarcher. She is the co-author of a relationship-based, screenwriting guide called "Dating Your Character," about an organic approach to character creation for Stairway Press's 2016 catalog.
Dating Your Character book information:
http://stairwaypress.com/bookstore/datingyourcharacter/ hard copy
Dating Your Character: A Sexy Guide to Screenwriting (mymustreads.com) e-book
Twitter: @DatingCharacter (for writing tips, thoughtful articles, & book/TV/movie reviews #DatingYourCharacter)
---
Meeting Timeframe:  1:00 pm PST to approximately 3:00 pm PST
Any questions, email us at info@scriptwritersnetwork.org.
---