Comedy Is Cruelty (And Other Secrets Revealed)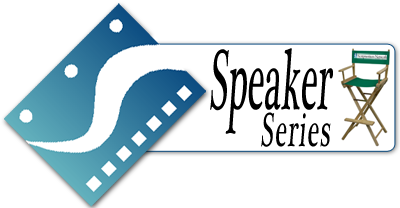 Event Date: Saturday, October 8, 2016 || Speaker: John Vorhaus || Check-in: 12:30 pm ||
SPECIAL ONE-ON-ONE EVENT…
Join John Vorhaus, author of THE COMIC TOOLBOX: HOW TO BE FUNNY EVEN IF YOU'RE NOT, in a lively look at such secrets of comedy as where the best jokes come from (character), how to land an agent (don't know) and how defeat of expectation works (manatee!) What Vorhaus doesn't know about comedy, somebody else does, so check it out!  See more details below.
IMPORTANT:

**The deadline has passed and REGISTRATION is now CLOSED for this event. Please view our calendar for upcoming events.


No Refunds. No Credits.
_____________________________________________________________
More details about this meeting: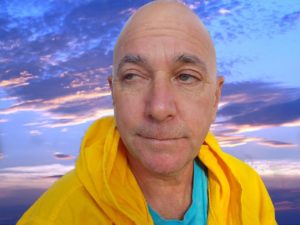 John Vorhaus is best known for his classic comedy writing textbook, The Comic Toolbox: How to be Funny Even if You're Not. Now available in five languages, this "bible of comedy writing" continues to be a definitive source of information and inspiration for television, film and fiction writers from Santa Monica to Scandinavia.
An international consultant in television and film script development, Vorhaus has worked for television networks, film schools, production companies and film funding bodies in 33 countries on five continents. He created his own situation comedy in Romania, ran the writing staff of the Russian version of Married… with Children, and co-created the social action drama Sexto Sentido in Nicaragua. He has been a meaningful change-agent for tens of thousands of writers all around the world.
A novelist of some note, Vorhaus has seven titles to his credit, including a "sunshine noir" mystery series recounting the exploits of the world-class con artist Radar Hoverlander. Titles in the series include The California Roll, The Albuquerque Turkey and The Texas Twist. He has also written three novels about poker and the 20th century coming of age stories Lucy in the Sky and Poole's Paradise.
Vorhaus's scriptwriting credits run from situation comedy to episodic drama, and from web-based programming to theatrical-release screenplays and documentaries, including the provocative Misery Loves Comedy.
Vorhaus is a graduate of Carnegie Mellon University and a member of the Writers Guild of America. He has consulted to Walt Disney Feature Animation and taught at such institutions as Northwestern University, AFI, the New York Film Academy and the Writers Program of the UCLA Extension. He is also the author of the Killer Poker instructional series, the writing workbook Creativity Rules! the other writing workbook, How to Write Good, and the comedy-writing texts The Little Book of Sitcom and Comedy Writing 4 Life. He tweets for no apparent reason @TrueFactBarFact and secretly controls the world from www.johnvorhaus.com.
---
Join us on the Second Saturday every month at:
Sidetrack Creative Studios
5723 Auckland Ave.
North Hollywood, CA 91601
Creative Studios Facebook page
As this is a professional event, we ask that you please arrive prior to the event start time.
Meeting Timeframe: 1:00 pm to approximately 3:00 pm
Free Parking!
Please remember to bring a picture ID and your SWN Membership Card!
Any questions, email us at info@scriptwritersnetwork.org.