August 27, 2011 – The Antagonist/Protagonist Hollywood Form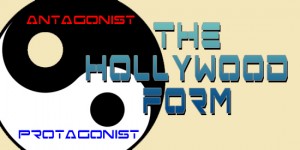 Hollywood films that use the Protagonist/Antagonist form are those where a character leaves a flawed world and travels to a better one that is 180 degress from the world he/she left.
While all Hollywood cinema is ultimately about salvation or redemption, it is the creativity within these parameters that defines a great screenplay.
The first step to success is to unlock the story structure that is the hallmark of our most timeless films.
This lecture will outline the fundamentals of the Protagonist/Antagonist story form that defines a Hollywood screenplay, exemplified through the Academy Award-winning film Schindler's List.
Participants are encouraged to watch the film beforehand so they can engage in discussion.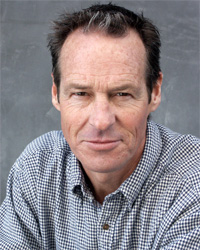 Robin Brown has a master's degree in acting from the University of Southern California where he studied under W. Duncan Ross. He is a graduate of the Second City Training Center, and later the Improv Olympic in Chicago where he was directed by Del Close.
After USC Robin work-shopped with Stella Adler in her master class and later taught Improvisation for the Theater at the Stella Adler Conservatory. His long form improvisation company, Theatre Extempore, has had extended runs in Chicago and Los Angeles. A list of private clients now numbers in the eighties.
An accomplished filmmaker/screenwriter, whose independent film "Submission" recently had its premier at the market at The Cannes Film festival, Robin is currently doing what he always wanted, helping actors. He is an instructor at the Academy of Art University in San Francisco where he teaches senior and graduate students, in addition to giving regular workshops for AFTRA.
His second feature "The Death Stone" begins shooting in New Orleans in January.
The Antagonist/Protagonist Hollywood Form
August 27, 2011