August 18, 2012 – 12 Steps to a Screen-Worthy Script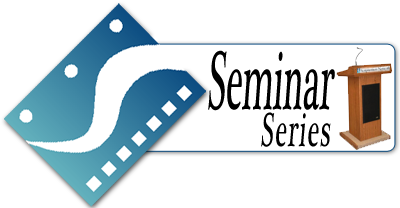 This class covers the 12 most important things you need to do to ensure your concept is worth writing and your script will be screen-worthy.
This includes how to do your research, develop your hook, write your natural story, create great set pieces and subplots, create compelling characters and dialogue and more! And you'll learn how to create your own conflict/stakes graph (exclusive to No BullScript) which will ensure your story is compelling and cinematic!
By the end of this class, you will have completed exercises that will help you develop your projects and know if you've got a winner.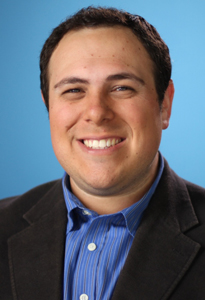 Danny Manus is an in-demand script consultant and CEO of No BullScript Consulting (www.nobullscript.net), and was ranked in the Top 15 "Cream of the Crop" Script Consultants by Creative Screenwriting Magazine in 2010.
He is the author of the E-Book "No BS for Screenwriters: Advice from the Executive Perspective" and brings an exciting new voice to the classroom, teaching seminars and workshops to writers around the country at events and venues including the Screenwriting Expo, Great American Pitchfest, ShowBiz Expo, Santa Fe Screenwriting Conference, Willamette Writers Conference in Portland, Las Vegas Writers Conference, The Writers Store, Writers Junction, Vancouver Pitchmart, etc., and to groups in LA, NY, Chicago, Dallas, Idaho, etc. He's also appeared on the Film Courage radio show and the On the Page podcast.
Danny was the Director of Development for Clifford Werber Productions (A Cinderella Story) where he sold the family adventure project "To Oz" to United Artists, and was instrumental in developing numerous projects including the Amanda Bynes starrer Sydney White and the dark comedy Just Add Water, starring Dylan Walsh, Jonah Hill, Justin Long and Danny DeVito. He continues to work with the company as a producer on numerous projects and is also attached to produce several projects independently.
Before launching No BullScript, Danny also worked as a freelance script analyst for companies such as ScriptShark and Script Coach.
Previously, Daniel was a Development Consultant for Eclectic Pictures (deal with Millennium Films) and the Director of Development for Sandstorm Films, which had a first look deal at Sony Screen Gems and a development deal with Top Cow Comics.
He was instrumental in developing a number of films for the company including The Covenant, 8MM2, and Sniper 3. Danny also interned at Columbia Tri-Star in the Television Development department and at 20th Century Fox in Feature Casting.
Danny is currently a contributing writer and columnist for The Business of Show Institute and Script Magazine online. He has written articles for numerous screenwriting websites and publications including the "2010 Screenwriter's and Playwright's Market" and is currently writing the full length version of his E-Book.
Raised on Long Island, NY, in an amusingly dysfunctional household, Daniel holds a B.S. degree in Television with a concentration in Screenwriting from the Ithaca College Park School of Communications.