August 13, 2011 – Entertainment Attorney Panel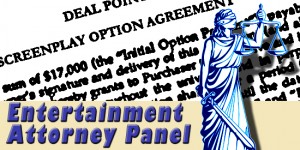 Writers must be aware of the legalities of being an entertainment professional.
That's where attorneys come in.
Whether it's acquiring a literary property, forming collaborative agreements, options defining payment schedules or making a sale, writers need protection to prevent many potential pitfalls of not formalizing agreements before they start working.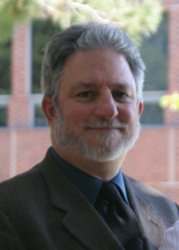 David Branfman has been practicing law in San Diego County for over thirty years. Mr. Branfman's practice focuses on intellectual property and entertainment law, including trademarks, copyrights, e-commerce, trade secrets, computer law, licensing, motion pictures and music.
After a five-year association with the intellectual property law firm of Charmasson & Holz in San Diego, Mr. Branfman joined Gary Martin to form Martin & Branfman and in early 1994 formed Branfman & Associates to focus on intellectual property and entertainment matters.
Branfman & Associates became Branfman Law Group, P.C. in 2008. Mr. Branfman graduated Cum Laude from Alfred University in New York and received his law degree from the University of San Diego in 1978.
He was Chairman of the Board of the San Diego Film Commission from 1998 – January 2000 and was a member of the Board of Directors from 1998 – 2007. He was Legal Chair of the Pacific Southwest Chapter of the National Television Academy for approximately two decades and is a member of the State Bar of California's Intellectual Property Section.
He has lectured on entertainment, intellectual property and Internet Law at Thomas Jefferson School of Law and on intellectual property and business law at Mira Costa College and The San Diego Career Center.
He has been named a SuperLawyer® in intellectual property for 2008 and 2009 and was named a Top Attorney in intellectual property by the San Diego Daily Transcript for 2007 and 2009.
Kym Wulfe-Bishop is an entertainment law attorney with over 17 years of experience in the legal aspects of the entertainment industry. Her legal practice includes entertainment law, new media law and intellectual property law. As a legal veteran of the 1990s digital revolution, she continues to help shape legal and business models for new and emerging forms of entertainment media.
She negotiates and drafts a wide variety of entertainment law contracts such as Internet, digital, social media and technology agreements. She advises clients in the digital and entertainment fields on a broad spectrum of cutting-edge legal issues including web site policies, and the application of existing law such as copyright, fair use and parody, to new technology.
Ms. Wulfe-Bishop represents the entertainment law needs of both content purchasers (such as major consumer product brands that commission and/or sponsor film, television and online projects) and a broad range of entertainment companies, including, major motion picture studios, Independent production companies (feature and documentary film and scripted and un-scripted television), online production companies, cable television networks, and digital media and animation companies.
Ms. Wulfe-Bishop has extensive legal experience structuring and negotiating entertainment transactions in film production, television production, new media projects and live events, including: development, production, licensing, acquisition, distribution, and marketing and merchandising. Ms. Wulfe-Bishop's entertainment law practice includes legal representation of writers and producers.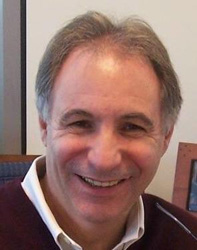 Jeremy Williams is Senior Vice President and Deputy General Counsel of Warner Bros.
As head of the company's Intellectual Property Department, he works regularly on copyright, trademark and related intellectual property matters, including those involving legislation, litigation and production clearances.
Jeremy has taught copyright and entertainment law at Franklin Pierce Law Center and at the University of Southern California Law School.