Academy Nicholl Fellowships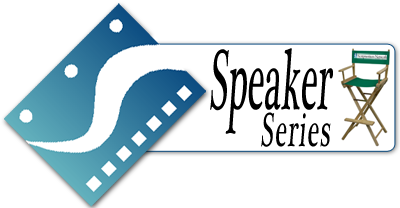 Event Date: Saturday, April 13, 2013 || Speakers: Destin Daniel Cretton, Greg Beal, Michael Werwie, Terri Edda Miller & Joan Wai || Check-in: 12:30 pm ||
The Academy's Don and Gee Nicholl Fellowships in Screenwriting is an international screenwriting competition established to identify and encourage talented new screenwriters. Up to five $35,000 Fellowships are awarded annually. The competition has received a record 7,197 entries for 2012.
 **The deadline has passed and RSVPs are now CLOSED for this event. Please view our calendar for upcoming events. Check-in begins at 12:30 pm.
Event starts at 1:00 pm.
No Refunds. No Credits.

Destin Daniel Cretton was born and raised in Maui, Hawaii, where he spent 3 of his summers picking pineapples in the fields near his home. He has a BA in Communications from Point Loma Nazarene University and is completed his Masters in Film at San Diego State University.He's written and directed 4 award-winning short films: "Longbranch: A Suburban Parable" (Premiered at the 2002 Tribeca Film Festival), "Bartholomew's Song" (2006 Student Academy Finalist), "Deacon's Mondays" (2007 Student Academy Finalist, 2007 Angelus Winner, HBO Films Best Student Film Award), and "Short Term 12", which won the U.S. Jury Prize at the 2009 Sundance Film Festival, followed by top awards at Seattle International, Aspen Shorts Fest, Independent Film Festival Boston, CineVegas, GenArt, and was short-listed for the 2010 Academy Awards.
His feature film debut I AM NOT A HIPSTER (watch it now) premiered to critical acclaim at the 2012 Sundance Film Festival.Along with his narrative work, Destin has also directed two feature-length documentaries. DRAKMAR: A VASSAL'S JOURNEY premiered on HBO Family in 2007 and won the Best Documentary Award at the 2006 Comic Con. BORN WITHOUT ARMS premiered on TLC/Discovery in 2009.The script for Destin's second feature, SHORT TERM 12 (based on the short of the same title), was one of five to win a 2010 Nicholl Screenwriting Fellowship from the Academy of Motion Picture Arts and Sciences.  The film premiered at the 2013 SXSW Film Festival where it won the Grand Jury Prize and Audience Award for Best Narrative Feature.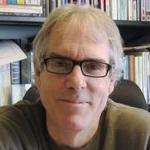 Greg Beal attended film graduate school at UT Austin, taught film at Syracuse University and coordinated a variety of programs at the AFI. Since 1989, he has administered the Academy Nicholl Fellowships in Screenwriting program and is currently its director.  Prior to joining the Academy, he received a WGAe Fellowship, wrote several screenplays for hire, and wrote and directed several short films.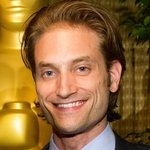 Michael Werwie is a 2012 Academy Nicholl Fellow. His winning script, Extremely Wicked, Shockingly Evil, and Vile, landed on both the Black List and Hit List and is currently being produced by Michael Costigan. This was Michael's 29th entry over 10 years in the Academy Nicholl Fellowships. He is also a produced playwright in New York and Los Angeles and a graduate of the University of Southern California. Michael is repped by UTA and Evolution Entertainment.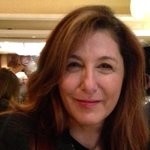 Terri Edda Miller is an award winning filmmaker of numerous shorts and documentaries, including Sundance favorite, Dysenchanted. She is a recipient of the Academy of Motion Picture Arts and Sciences Nicholls Fellowship in Screenwriting and has developed projects with Disney, Dreamworks and various independent producers.
Most recently Terri served as a Writer/Producer on the ABC TV series CASTLE. While there she oversaw the creative development of franchise initiatives for the show, originating an integrated meta in-world digital presence across multiple social media platforms. She leveraged these non-traditional outlets as a means of enhancing the show's storytelling reach, deepening audience engagement and evangelizing the show's fan base to spur audience growth.
She's been responsible for writing several of the shows pivotal fan favorite episodes including "Vampire Weekend" and "Poof, You're Dead." In collaboration with the show's creator, Terri wrote the pivotal Season 4 finale "Always" (watch it now) and the 100th episode of Castle "The Lives of Others" which will air April 1st, 2013.
She is currently developing several new TV and film projects.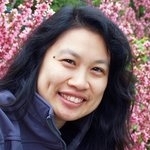 Joan Wai is Program Manager of the Academy Nicholl Fellowships in Screenwriting competition at the Academy of Motion Pictures Arts and Sciences. She previously worked as script consultant and story analyst, and judged various screenwriting competitions. Joan earned her screenwriting degree from USC's School of Cinematic Arts.
Join us on the Second Saturday in April at:
**New Location…
TDJ Studios
10815 Burbank Blvd.
North Hollywood, CA 91601
http://www.facebook.com/#!/pages/TDJ-Studios/165670330135933
As this is a professional event, we ask that you please arrive prior to the event start time.
Meeting Timeframe: 1:00 pm to approximately 3:00 pm
Plenty of free street parking!
Please remember to bring a picture ID and your SWN Membership Card!
Any questions, email us at info@scriptwritersnetwork.org.