A Conversation With Screenwriter Jason Fuchs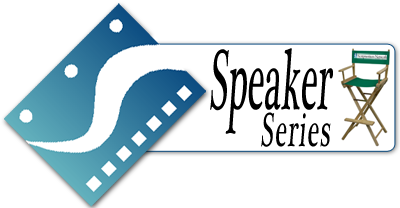 Event Date: Saturday, August 8, 2015 || Speaker: Jason Fuchs || Check-in: 12:30 pm ||
Jason Fuchs has already achieved tremendous success as a screenwriter.  His script Pan was on the infamous Black List and is scheduled for release in October.  Wonder Woman is prepping as a major installment of Warner Bros' Justice League franchise and additional film and television projects are in development with directors such as Robert Zemeckis, Steven Spielberg and Ivan Reitman.  We will discuss his various projects, making the transition from acting to screenwriting, his process and much more. Please join us!
IMPORTANT:
**The deadline has passed and REGISTRATION is now CLOSED for this event. Please view our calendar for upcoming events.
Check-in begins at 12:30 pm.
Event starts at 1:00 pm. 
No Refunds. No Credits.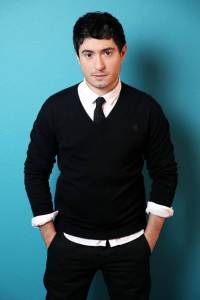 Jason Fuchs is an American film and television screenwriter and actor. His live-action feature screenwriting debut, Pan, an epic original Peter Pan prequel, is set for a worldwide release from Warner Bros. on October 9, 2015. Helmed by Joe Wright (Atonement, Hanna), the fantasy adventure based on Fuchs' Black List screenplay stars Oscar-nominees Hugh Jackman (Les Miserables, the X-Men franchise) and Rooney Mara (The Girl with the Dragon Tattoo), alongside Garrett Hedlund (Tron: Legacy, Inside Llewyn Davis) and Amanda Seyfried (Mamma Mia).
Fuchs made his feature screenwriting debut in 2012 with Fox Animation and Blue Sky Studios' Ice Age: Continental Drift. The film grossed $881 million worldwide, becoming one of the most successful animated films of all time. As a result, at age 26, Fuchs became the youngest screenwriter in film history to pen a film that grossed over $226 million, the worldwide box office mark set in 1997 by Matt Damon and Ben Affleck with their screenplay for Good Will Hunting.
Currently, Fuchs is developing several feature film projects including the sci-fi adventure The Magic Catalogue for Robert Zemeckis' ImageMovers and Disney, the globe-trotting actioner Shangri-La for Ivan Reitman's Montecito Picture Company and Paramount, and the supernatural thriller Break My Heart 1,000 Times for Gold Circle and LionsGate which he will write and executive produce.
On the television side, Fuchs is currently scripting a conspiracy thriller drama entitled BLACK BOX for Steven Spielberg's Amblin TV and the US basic cable network TNT.  Fuchs will also executive produce, in addition to creating. The show revolves around the allegedly accidental crash of a civilian airliner.
A two time Young Artist Award nominated actor, Fuchs has been featured on stage as well as screen for over two decades. His next acting role will be playing a young version of Matthew Broderick's character in New Regency's Look Away. Most notably, Fuchs starred opposite Jesse Eisenberg and Justin Bartha in the indie film hit, Holy Rollers, an official competition selection of the Sundance Film Festival. Fuchs also received rave reviews in the Roundabout Theater Company's world premiere play "Speech & Debate", helmed by Tony-nominated director Jason Moore ("Avenue Q"), which played to a sold out, twice-extended off-Broadway run.
Fuchs graduated from Columbia University in 2009 with a B.A. in Film.
---
Join us on the Second Saturday every month at:
**Same location, New Name**
Sidetrack Creative Studio
5723 Auckland Ave.
North Hollywood, CA 91601
SidetrackCreative.com
contact: info@sidetrackcreative.com
818-823-9888

As this is a professional event, we ask that you please arrive prior to the event start time.
Meeting Timeframe: 1:00 pm to approximately 3:00 pm
Free Parking!
Please remember to bring a picture ID and your SWN Membership Card!
Any questions, email us at info@scriptwritersnetwork.org.