Television Outreach Program (TOP)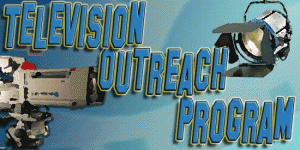 We Are Now Accepting Submissions 
CONTACT:  Hoda Shoukry, Co-Director and/or Mark Litton, Co-Director  at  top@scriptwritersnetwork.org 
The Television Outreach Program (TOP) is a Scriptwriters Network program to support undiscovered television writing talent. The program's objective is to help writers improve their craft so that they may achieve their goals of obtaining representation, script development, mentoring and career counseling services, landing writing assignments, and/or selling their work.
PROCESS:
Phase One: Two readers will evaluate your script and provide written feedback analyzing structure, story development, characterization, dialogue, format, as well as overall impressions. If recommended by two readers, the script will advance to Phase Two.

Phase Two: Details of scripts that receive a double recommend from Phase One will be forwarded to our list of agents, managers and producers.

The Scriptwriters Network reserves the right to publicize the writer's name and selected script.
PRIZE:

  A listing of your script on InkTip so that producers and reps can find you.

ELIGIBILITY and ENTRY RULES:
TOP is open to both SWN members and non-members who are 18 years of age or older.

SPEC SCRIPTS for half-hour or one-hour network or cable series in production as of the entry deadline are eligible.

Pilot scripts for original series are also eligible. All scripts must be wholly original works of the writer or writing team.

Electronic submissions must be posted by midnight on the entry deadline.

Do NOT put your name or contact information anywhere on the script or title page you submit. Personal information should only be included in the entry form, so that scripts remain anonymous.

Submissions that do not meet the full requirements will be disqualified.
SUBMITTING SCRIPTS:
To submit scripts to TOP, please follow the PayPal link.  After payment, you should be automatically redirected to a site where you may fill in a submission form and upload your script.
SUBMISSION PROCEDURE & FEES
1. Payment: PAY via PayPal (using PayPal account, credit card, or debit card) and SUBMIT your script online.
$100 SWN members only
$130 Non SWN members


There are NO REFUNDS.
OCCURRENCE:
Earlybird Deadline:    June 30, 2015  ~ Members $100 / Non-members $130
Regular Deadline:      July 31, 2015  ~ Members $115 / Non-members $145
Entries occur once per year.
Final results are announced in January 2016.
READERS AND JUDGES:
David Binns, VP of Development with Energy Entertainment
INDUSTRY CONTACTS:
Producers, production companies, agents, and managers who would like to read winning scripts may join our list by completing the Industry Contacts form. It can be downloaded from the documents section below. In the interim, please check out our previous winners.
NEW READERS:
We are currently looking to expand our pool of experienced readers in TOP. Please contact us at top@scriptwritersnetwork.org for details.
QUESTIONS: 
Please contact Hoda Shoukry or Mark Litton, Co-Directors - top@scriptwritersnetwork.org.
DOCUMENTS: 
Disclaimer: Participation in SWN events, programs, contests, classes and workshops is not a promise or guarantee of employment, and is intended for educational and networking purposes only.