So You Want to Be a TV Drama Writer?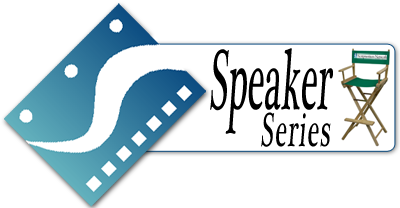 Event Date: Saturday, June 11, 2016 || Speakers: Tawnya Bhattacharya, Ali Laventhol, Davy Perez and Miranda Kwok || Check-in: 12:30 pm ||
A distinguished panel of tv drama writers will share insight into what it takes to get into and succeed in a TV Drama Writers' Room.
**The deadline has passed and REGISTRATION is now CLOSED for this event. Please view our calendar for upcoming events.
Check-in begins at 12:30 pm.
Event starts at 1:00 pm.
No Refunds. No Credits.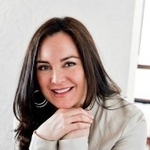 Tawnya Bhattacharya — Tawnya currently is a producer on Freeform's "Famous in Love." She previously was a writer/co-producer on "The Night Shift," and has also written on TNT's "Perception", "The Client List" at Lifetime and on USA's "Fairly Legal," with her writing partner, Ali Laventhol. Repped by ICM Partners, they are former NBC Writers on the Verge fellows. The duo has developed projects with Battle Plan, Fresh Ink, Cinestar and Lionsgate. Tawnya was also a FOX Writer's Intensive fellow (FOX optioned her semi-autobiographical pilot).
Bhattacharya also founded Script Anatomy, a TV writing school that helps television writers reach their writing goals and elevate their craft through classes, workshops and private consultations. Bhattacharya's teaching career began at Writers Boot Camp from 2005 – 2008. Having experienced gaps in continuing education for screenwriters as both a student and a teacher, Tawnya found she had both the craft to be able to quickly discern what was missing and the rhetoric to articulate it to students, so she created Script Anatomy — a unique curriculum to give writers practical development, writing and rewriting tools based on her own process. Uniquely, Bhattacharya brings both a ten-year teaching background and professional writing experience to Script Anatomy's curriculum. Aside from teaching at Script Anatomy, she has guest-taught workshops with ISA (International Screenwriters Association) and the Disney | ABC Writing Program and writes a column in Script Magazine called "Your TV Guide."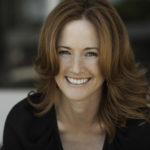 Ali Laventhol — Ali worked in post-production as a visual effects compositor on commercials and feature films before making the transition to writing and teaming up with partner Tawnya Bhattacharya. The duo was selected as 2010 NBC Writers On The Verge fellows and staffed on USA's "Fairly Legal" shortly thereafter. Tawnya and Ali currently are producers on Freeform's "Famous in Love." Previously, they were writers/co-producers on NBC's "The Night Shift" and have written for TNT's "Perception" and Lifetime's "The Client List." They are repped by ICM Partners.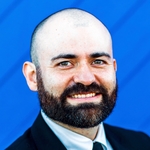 Davy Perez is currently a writer on the long-standing fan favorite series SUPERNATURAL for CW. Prior to this, Davy was on the Emmy Award Winning series AMERICAN CRIME on ABC where he wrote and also produced episodes of the groundbreaking series. Born on Halloween night in East Los Angeles, performing for his siblings and classmates inspired Davy to attend the Playhouse West Repertory School to study acting. Davy has taught drama at the Los Angeles Music & Arts School, played guitar with local garage punk bands, and worked in Creative Development at ABC Studios and Universal Cable Productions. In 2013, Davy was selected for a NALIP/HBO Latino Writer Fellowship and was a participant in the 2014 Disney ABC Writing Program. Davy is married to producer Amanda Hernandez Perez and they share a lovely home in Studio City with their feisty yet faithful dog, a Chihuahua named Pablo.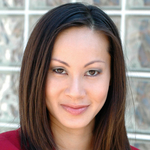 Miranda Kwok is a writer, actor and producer currently staffed on THE 100 on the CW Network. After completing an Honors Bachelor of Arts in Philosophy and Psychology at the University of Toronto, she moved to Los Angeles to pursue a career in film and television and earned a full scholarship to the Los Angeles Film School. She was selected for Film Independent's Project: Involve, the CBS Writers Mentorship Program and she was an honoree in the WGA Writer Access Project.
With her first screenplay, Miranda won the Grand Prize in the Slamdance Screenplay Competition. With her first spec script, Miranda landed in the writers' room of "Spartacus:Blood & Sand" and Syfy's "Sanctuary". She has also worked as a writer on the 5D Film "Ultimate Energy" and the 4D Film "Streets of Fury" in the Wanda Movie Park, and has served as a story consultant on other Theme Park Attractions and Immersive Experiences.
Miranda has also developed several television shows, including an event series based on her award-winning screenplay, a fantasy series adapted from the Finnish format "Nymphs" with eOne Television, and an international martial arts series that is in development with an Italian Production and Distribution Company. Miranda also created an original TV series, which was developed with Critical Content and Ixtlan Productions, and then sold to a premium cable network. She is repped by CAA and Intellectual Property Group.
---
Join us on the Second Saturday every month at:
Sidetrack Creative Studios
5723 Auckland Ave.
North Hollywood, CA 91601
Creative Studios Facebook page
As this is a professional event, we ask that you please arrive prior to the event start time.
Meeting Timeframe: 1:00 pm to approximately 3:00 pm
Free Parking!
Please remember to bring a picture ID and your SWN Membership Card!
Any questions, email us at [email protected].