IMPROV FOR WRITERS: How the Rules and Games of Improv Comedy Help Writers Write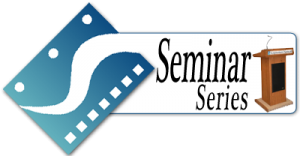 Event Date: Saturday, June 18, 2016 || Speaker: Jorjeana Marie || Check-in: 12:30 pm ||
Is there an easily accessible way to circumvent writer's block?
Is it possible to have confidence in what you have created?
Can you actually increase your creative output?
Yes, and…!!!
All exercises will be in your seats, not performance based. Please bring pen/paper or your laptop.
See more details below.
IMPORTANT:
**The deadline has passed and REGISTRATION is now CLOSED for this event. Please view our calendar for upcoming events.
More details:
As a teacher of improvisation as well as a writer, Jorjeana Marie is uniquely positioned to share the key exercises and rules of improv comedy to help writers come up with ideas, bypass having blocks and develop their own scripts with confidence.
She will share how the simple rules of improv comedy can transform your life and the way you live it as well as your creative trajectory. Using exercises that, when taken to the page the way they are used on stage, time will be spent inventing and developing characters, heightening stakes and discovering insight into whole worlds.
This workshop is not just for comedy writers…but a sense of humor and an intent to explore are welcome.
All exercises will be in your seats, not performance based. Please bring pen/paper or your laptop.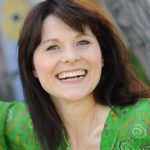 Jorjeana Marie is a professional storyteller. Whether working with comedy icons as a nationally touring Stand-Up Comic or as a Playwright in New York City, her work has always grown from improvised moments. Her plays "Ally, MaryJane and Me", "NY, I Love", "Last Call" "Who's Your Honey" and "Special Delivery" were all produced in NYC. Jorjeana volunteers her time in NY with Comedy Cures, writing and improvising shows at Paul Newman's Double H Hole in the Wall Gang, Gilda's Club, Sloan Kettering and in LA, with Stage Pals and Young Storytellers helping kids write and develop. An award winning Voice Actress, her storytelling skills have been employed in narrating over 200 audiobooks for Penguin Random House, Harper Collins, Audible and many other publishing houses, earning her multiple Earphones Awards and named One of the Best Voices of 2014 and 2015. For her work as the voice of the new Nancy Drew Diaries AudioFile Magazine has said: "Jorjeana Marie captures the essences of what makes Nancy Drew such a timeless fictional icon."
Her training at NYU's TISCH School of the Arts (Dramatic Writing Program), UCB, Improv Olympic, The Groundlings, and Gary Austin got her started, but she counts teaching improv for over a decade on both coasts as the best training she's ever had. Jorjeana has spoken or taught at colleges from Pennsylvania to California and at organizations and libraries throughout the US. She is currently collaborating with writing partners on features, novels and a sketch show. She likes the way lizards can keep their eyes open.
Follow Jorjeana on Twitter:
@jorjeanamarie
Check-in begins at 12:30 pm.
Event starts at 1:00 pm.
No Refunds. No Credits.
---
Join us on the Third Saturday every month at:

CBS Studio Center
4024 Radford Avenue
Studio City, CA 91604
Free Parking — Enter the CBS lot at the main gate & inform security you are there for the Scriptwriters Network event.
You'll be asked for your government issued photo ID, and then given directions to the meeting location. You may park in any available space on the lot, unless CBS' Security directs you to a park at a different area.
As this is a professional event, we ask that you please arrive prior to the event start time.
Meeting Timeframe: 1:00 pm to approximately 3:00 pm
Please remember to bring a picture ID and your SWN Membership Card!
Any questions, email us at info@scriptwritersnetwork.org.