One-On-One with Writer, Director and Producer William Gilmore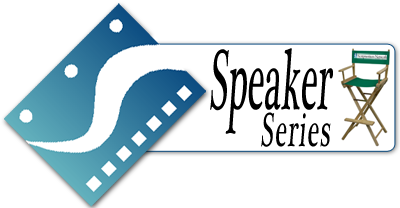 Event Date: Saturday, November 9, 2019 || Speaker: William Gilmore || Check-in: 12:30 pm ||
This event is with a Writer, Director and Producer who will discuss a variety of topics, including: writing and producing Reality TV shows, writing characters, creating a compelling premise and/or story, finding your voice, hooking your reader, script development, among other topics.  See more details below.
**The deadline has passed and REGISTRATION is now CLOSED for this event. Please view our calendar for upcoming events.
More details: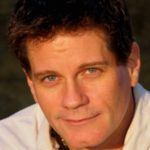 William Gilmore is an industry multi-hyphenate jack-of-all-trades. He began his career in the proverbial mailroom, or in this case, the reception desk at MTV, where he answered phones inside the fiberglass rock of Rock n' Roll. While at MTV, William managed to talk his way into a production assistant's position on Jon Stewart's first series, You Wrote It, You Watch It. Within a matter of weeks, he surreptitiously began submitting sketches to the writer's desk and re-editing the executive producer's packages. It was a gamble that paid off with a promotion in credits to segment producer, director, and writer but unfortunately no increase in pay.
From MTV, William moved on to EMC New York, where he produced, wrote, and edited On-Air promos and trailers for HBO, PolyGram, and Universal, working on such projects as The Sopranos, Sex and the City, Jurassic Park III, and What Dreams May Come. It was here he learned the art of telling stories in two-minutes or less. While at EMC, William also edited the independent feature-length films Goodbye Charlie and Sam Shepard's Action while producing, writing, and directing short films, sizzle reels, and trade show packages under his own production banner; Mill Creek Productions. These projects included the experimental and award-winning Wombshot, an official selection at both the Arizona and Palm Springs International Film Festivals.
In the early 2000s, William joined EMC's sister company, EMC West, in Los Angeles. There he produced, wrote, and directed DVD bonus content and behind-the-scenes featurettes for Disney, Fox, Warner Bros., and Paramount, including pioneering the first CinExplore feature, an in-movie interactive documentary experience for the Disney/Pixar release of Cars. His other bonus features work can be seen on the DVD and Blu-ray releases of Prince Caspian, Martin Scorsese's The Departed, The Nightmare Before Christmas and others.
In 2010, working under his Mill Creek Productions banner, William went from featurettes to feature film with writing, directing, and editing credits on the award-winning substance abuse film Halfway There and its companion documentary, On the Road to Recovery.
In addition to his film and video work, William has produced, directed, designed, and written for the stage both regionally and in New York and Los Angeles. His projects include an award-wining Greek adaptation of Frankenstein and the Ovation-nominated The Prodigal Father. His writing for the stage and screen has received numerous awards and accolades, including best play honors, as well as finalist and semi-finalist placements at the Austin Film Festival, Screencraft, Writer's Digest, and The Pinter Review competitions among others.
More recently, William has moved into the realm of Reality TV, working as a story producer for some of cable's most-watched programming, including House Hunters, The Real Housewives of New York, and The Real Housewives of New Jersey.
William is also the creator of Hike-LosAngeles.com, a website dedicated to discovering the urban wilderness surrounding the City of Angeles, TheScreenwritersJourney.com, an online screenwriter's resource site and The Sights and Sounds of Protest, a series of digital mini-docs highlighting the current political unrest in the US.
Currently, William is writing and editing Studio LA's feature-length documentary Like a Rolling Stone: The Life and Times of Ben Fong-Torres.
You can follow William here:
---
Join us on the Second Saturday every month at:
Sidetrack Creative Studios
5723 Auckland Ave.
North Hollywood, CA 91601
As this is a professional event, we ask that you please arrive prior to the event start time.
Meeting Timeframe: 1:00 pm to approximately 3:00 pm
Free Street Parking!
Please remember to bring a picture ID!
Any questions, email us at [email protected].