Hiatus ~ No Friday Night Social event on November 1, 2019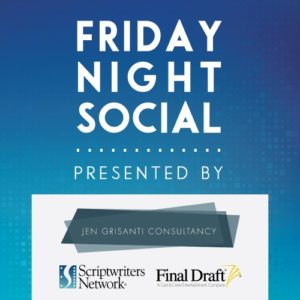 Event Date: Friday, November 1, 2019 || Co-sponsoring with Jennifer Grisanti and Final Draft Software.
The Friday Night Social "NETWORKING" Event is on hiatus
until February 2020.
~~~~~~~~~
We look forward to seeing you
at our next Friday Night Social "Networking" event in February 2020!
We hope you will be ready to NETWORK!!
To view our upcoming events, please click here.
Any questions, email us at info@scriptwritersnetwork.org