Adapting Your Film to a Book and Self-Publishing Plus Landing a Book Deal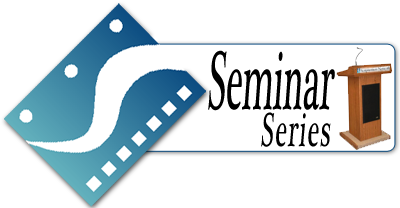 Event Date: Saturday, June 20, 2015 || Speaker: Angela M. Hutchinson  || Check-in: 12:30 pm ||
Scriptwriters will learn how to self publish their book to use as a platform to sell their movie. Many Hollywood Blockbusters were adapted from books, but whose to say it can't go the other way!  Movies like Legally Blonde and Wizard of Oz were first a self-published book before they were produced into a movie. Also, majority of book deals for non-fiction books are sold from a professional book proposal, even when the manuscript may not be finished!
IMPORTANT:
**The deadline has passed and REGISTRATION is now CLOSED for this event. Please view our calendar for upcoming events.
Scriptwriters will receive detailed information on how to create a winning book proposal and how to successfully query book agents/publishers.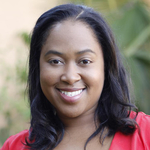 Former Scriptwriters Network President (2005-2006), Angela M. Hutchinson is the Publishing Director for Hollywood & Vine Books. She oversees the entire production process from manuscript to book. Hutchinson is also the author of four published books: her comedic memoir, "BReaKiNG iNTo HoLLyWooD," three children's picture books and an e-Book, "DBA:  Doing Business As," which was named by Rolling Out magazine as the go-to guide for entrepreneurs to launch a business in 24 hours. Formerly repped by ICM as a Producer, Hutchinson is also a casting director, scriptwriter and former talent agent.
The first feature screenplay she wrote nearly ten years ago, "Hollywood Chaos," she recently produced and cast the movie. The film received distribution by Breaking Glass Pictures and became available on Amazon and Hulu in Spring 2015. The film stars Vanessa Simmons (Lifetime's "Project Runway: Threads"), Tyler Lepley (OWN's Tyler Perry's "The Haves and The Have Nots) and other rising celebrities.  Additionally, Hutchinson is the Editor-in-Chief of Hollywood & Vine magazine (2011), Executive Director of Hollywood & Vine Film Festival (2012), and Founder of BReaKiNG iNTo HoLLyWooD (2005), the 501(c)(3) non-profit organization that serves as the umbrella to the above media outlets. Hutchinson also executive produced "The BReaKiNG iNTo HoLLyWooD Show," which aired for 6 episodes on the former Transit TV Network with 1.15 Million viewers daily. A Chicago native and University of Michigan alumnus, Hutchinson resides in Los Angeles with her rocket scientist husband and three young children.
---
Join us on the Third Saturday every month at:

CBS Studio Center
4024 Radford Avenue
Studio City, CA 91604
Free Parking — Enter the CBS lot at the main gate & inform security you are there for the Scriptwriters Network event.
You'll be asked for your government issued photo ID, and then given directions to the meeting location. You may park in any available space on the lot (unless they direct you to a parking structure during special events).
As this is a professional event, we ask that you please arrive prior to the event start time.
Meeting Timeframe: 1:00 pm to approximately 3:00 pm
Please remember to bring a picture ID and your SWN Membership Card!
Any questions, email us at info@scriptwritersnetwork.org.