Success Stories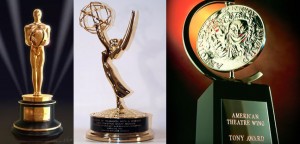 SUCCESS STORY: Laura Brennan
Award-winning writer Laura Brennan gives the Scriptwriters Network high praise. "The Scriptwriters Network launched my career," she writes. "Winning the Carl Sautter opened doors and convinced me to move out here. Even my first day job in Los Angeles came from a Network referral. I wouldn't have a career today if not for the Scriptwriters Network."
Laura Brennan has written extensively for stage, screen and television. After graduating cum laude from Yale University, she decided to become a starving artist as a founding member of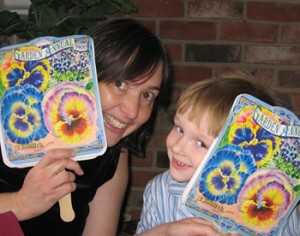 The Open Door Theater Company. There, she wrote and directed numerous plays, helped launch the company's ground-breaking educational program, and lived in everything from a former brothel to a current convent. The highlight of her years with Open Door was when she met her husband while auditioning him for the role of her lover in A Midsummer Night's Dream.
"The Scriptwriters Network launched my career." –Laura Brennan
Laura has worked on a variety of television series, including a PBS news and current affairs show where she won several national awards for political journalism. After winning the Scriptwriters Network's Carl Sautter Memorial Screenwriting Competition, Laura began writing for action-adventure television and worked steadily on such shows as Highlander: The Raven, The Lost World (where she held an executive position with the Action Adventure Network), and the Sci-Fi Channel production, The Invisible Man. Her original murder mystery series, Whodunit, was developed by PAX-TV, and she has had half a dozen other series concepts optioned, including the medical drama, The Clinic, and the children's series, Queen Augusta's Heroes.
In the feature world, she adapted a series of vampire novels for NY-based Gotham Beach Entertainment and has just finished a quirky horror film for Windchill Films. Optioned and as-yet-unmade features range from the indie thriller Lost to the romantic comedy First Kiss — in which, surprisingly, no one was eaten by a dinosaur or had their head lopped off with a broadsword.
In addition to the Carl Sautter, Laura has won over a dozen other writing awards, including the Writer's Digest Screenwriting Competition, the American Women in Radio and Television Commendation Awards, the Clarion Awards and the Scriptwriters Network Producers Outreach Program, which she was later asked to judge and ultimately to run. Her scripts have also been top-ten finishers out of thousands of entries in the prestigious Disney Fellowship, the Moondance Film Festival, and several other national competitions.
Laura's nonfiction has been published in a variety of magazines, newspapers and webzines, and her short story "The Star of Athena," a mystery/caper, was published in the anthology, "An Evening at Joe's." She lectures as a featured speaker at screenwriting seminars, consults on scripts for individuals and production companies, and teaches television writing to both beginning and advanced students. Laura has served on the boards of Women in Film (Maryland chapter) and The Scriptwriters Network. She is, of course, working on a novel.
---
SUCCESS STORY: Chris Billett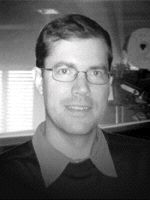 You'd expect a racy British import to get off to a great start. And that's just what Network member, screenwriter and English native, Chris Billett, has done.
His award-winning, debut-horror feature, Unrest, screened during the After Dark Horrorfest in November 2006, when After Dark Films showcased 8 new horror films in 35 cities around the country. Unrest follows a med student dealing with the angry spirit of a cadaver in her Gross Anatomy class. Added to this, Unrest won for Best Feature at both the International Horror & SciFi Festival and at the Illinois Film Festival.
"For anyone looking to break in to the industry, I would wholeheartedly recommend the Network." –Chris Billett
What's more, Chris continues to stay in high gear. He recently completed his first novel, Nowhere to Hide, which he plans to adapt for the screen. Earlier, Chris wrote and directed a short film, "Double Cross." Chris also won a Scriptwriters Network Hollywood Outreach competition for his futuristic-thriller, "Revival Inc."
Chris credits Scriptwriters Network with helping him, saying, "For anyone looking to break in to the industry, I would wholeheartedly recommend the Network."
Before turning to screenwriting full-time, Chris established and ran a specialized computer software company. Chris is represented by the Agency for the Performing Arts. He's keeping busy with a number of projects in active development with different producers as well as working on two upcoming spec thrillers for '07. For the latest on Chris Billett, visit his web site: www.chrisbillett.com. Or just look for him in the fast lane.
---
SUCCESS STORY: Matthew Jones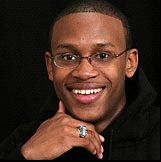 You're never too old-or too young-to break into Hollywood. Case in point: 2004 Scriptwriters Network High School Fellowship alumnus, Matthew Jones. This writer-director-producer has racked up writing credits while still in his teens. Jones' latest project is a short film he co-wrote and directed, "Choices," a drama about a teen preparing to end her unplanned pregnancy. New Renaissance Pictures will release "Choices" in 2007. Matthew is also a lead writer for BET's 2007 TV Special, Outkast Goes To Idlewild: The Rebirth Of Cool. He garnered an Associate-Producer credit on the same network's TV Special about Miami Vice as well. Matthew's other short-film credits include "Separating Affect" and "Distracted"-which won "Best High School Domestic Drama" at the 2005 International Student Film Festival Hollywood. Additionally, Matthew won the 2006 Directors Guild of America Student Film Awards in the category of Best African American Film-West Coast for his coming-of-age, urban-drama short film, "Be The Man"-another production with New Renaissance Pictures. On top of all this, Mr. Jones attends Biola University, where he's majoring in film production.
"The high school program with the Scriptwriters Network was an amazing experience." –Matthew Jones
Yet not too long ago, this wunderkind won a Scriptwriters Network (SWN) writing competition and became one of ten high school writers chosen from Los Angeles County to win a free one-year membership to the organization. Mentored by SWN volunteer members, each High School Fellow wrote a 30-page screenplay from concept to completion. A staged reading of the finalists' scripts was held at the Los Angeles Public Library. This also included a discussion of the presentations by writer-director, Doug Atchison, creator of Akeelah and the Bee.
According to Matthew, "The high school program with the Scriptwriters Network was an amazing experience. I took the program right before I went to college, and it really molded me and helped me start writing better screenplays and to have confidence in them."
Naturally, Scriptwriters Network is proud and thrilled to have played a role in Matthew's career. And with a start this amazing, the future surely holds great things for this young filmmaker.
For more information on Matthew Jones and his projects, visit www.Mattcjones.com.
---
SUCCESS STORY: TJ Lynch

TJ Lynch fell in love with filmmaking at an early age and graduated with a degree in Film & Television Production from Montana State University. Upon graduation Lynch was the recipient of an Academy of Television Arts & Sciences "Student Emmy" for his thesis film. The Television Academy also selected Lynch to participate in a highly coveted film-editing internship at Warner Bros. Television.
In 1998 Lynch was the recipient of the Scriptwriters Network's Carl Sautter Memorial Scriptwriting Award for his script, The Beginning of Wisdom.
Lynch credited the competition with giving him a big leg up in the industry. "One of the biggest breaks of my career happened when The Beginning of Wisdom was declared the winner."
"One of the biggest breaks of my career" –TJ Lynch
"Suddenly two agencies were vying to sign me." Lynch added, "One of the perks of entering the Carl Sautter was that the judges did anonymous coverage of the entered scripts. In fact, I got some very good feedback which helped me improve the script even further."
In 1999 the new-and-improved script garnered a second award when the Academy of Motion Picture Arts & Sciences awarded Lynch a Nicholl Fellowship for The Beginning of Wisdom. The Nicholl is arguably the world's most prestigious scriptwriting competition. Each year five Fellowships are awarded out of thousands of entries from all over the globe. They are required to complete one feature-length screenplay during their Fellowship year.
The Nicholl Fellowship has been a springboard for several of the industry's most successful screenwriters. Notable Nicholl Fellows include Susannah Grant (Erin Brockovich, Charlotte's Web), Mike Rich (Finding Forrester, The Rookie), Andrew Marlowe (Air Force One, Hollow Man), Ehren Kruger (Arlington Road, The Ring), Doug Atchison (Akeelah and the Bee) and Allison Anders (Gas Food Lodging).
To fulfill his Fellowship obligation, Lynch wrote the screenplay that would become A Plumm Summer. The script is based on an actual incident that took place in his hometown of Billings, Montana, in which the puppet/mascot of the locally produced kiddies' show was kidnapped and held for ransom. A Plumm Summer stars Henry Winkler, William Baldwin, Brenda Strong, Lisa Guerrero, Peter Scolari, Rick Overton, with narration by Jeff Daniels. The film was produced independently by Fairplay Pictures, and should appear on the big screen in late summer 2007.
Montana has proven to be a wellspring of material for Lynch's writing. Its landscapes, its people and their stories are the inspiration for many of his screenplays. Lynch is a citizen of both the United States and Canada. At the moment he lives in Los Angeles with his wife, Maggie, and their dog, Copper. But Montana will always be his home.
---
SUCCESS STORY: Doug Eboch
Douglas J. Eboch's first success in Hollywood was the kind every writer dreams of: a college assignment turned into a script that became his first sale, attracted a major star, got a green light at a studio and was made into the hit movie Sweet Home Alabama. It still holds the record for biggest September opening ever and ended up grossing $128 million domestically. But Doug was hardly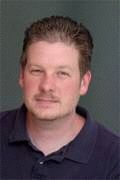 an overnight success.
He came to Los Angeles from Juneau, Alaska to attend USC's film school as a production major. After graduation, he spent a year in grueling low level production jobs on cheap music videos and syndicated TV shows. After tiring of that, he returned to USC's Graduate Screenwriting Program where he wrote the Sweet Home Alabama script as his Master's thesis. After graduation, the script earned him many meetings but no agent or sale. He then did what every aspiring screenwriter does if they want to be successful: he wrote more scripts.
"I made a lot of useful contacts through Scriptwriters Network." –Doug Eboch
One of those scripts, Overload, won the Scriptwriters Network's Carl Sautter screenwriting award. "The contest was unlike any other," Doug says. "Not only were there significantly valuable prizes, but the Network worked like crazy to line up reads. I made a lot of useful contacts through Scriptwriters Network." Eventually, Doug signed with an agent who got his thesis script to Original Films and the rest is history. A seven- year history. That's how long it took from Original's first reading of the script to the movie coming out in theaters.
Along the way, Doug co-wrote and directed the independent festival hit, Party at Sam's, which a Variety review called a "pleasant comedy" with "funny dialogue and a good pace." More recently, he's written and directed the short films, The 24 Year-Old Virgin, Date Night and Alien News Break. He has also written sketches for the stage comedy group Prank Monkeys and his children's Christmas play, Sleepover at the Stables, has been performed by hundreds of schools, churches and children's theaters. And of course he continues to write screenplays for a variety of producers as he waits for his second studio movie to get that elusive green light.
---
SUCCESS STORY: Steve Barr
Steve Barr hates to wait. Hey, it's not as if the screenwriter and filmmaker lacks patience or is "Mr. Instant Gratification." It's just that Steve would much rather make things happen, especially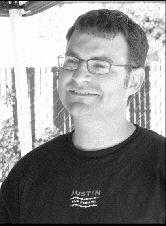 when it comes to making it in Hollywood. In fact, he and his writing partner, Tina Anderson, just got their big break.
They're in a development deal with Walt Disney Pictures for their romantic/family/comedy feature script, Plant Life. The film will combine live action with CGI animation to crate photorealistic plants as characters. Producing the film are Ted Elliott and Terry Rossio (Shrek, Pirates Of The Caribbean, etc.) of Scheherazade Productions. Also, Steve wrote and is now producing a low-budget, horror-western feature, Blood West, which is slated to shoot in late 2007 or early 2008.
But this "overnight" success didn't happen so suddenly. Steve spent ten years honing his craft and creating relationships. Since Steve graduated with a BFA from the Professional Actors' Program at USC, he's written over 11 feature scripts. While at Meridian Productions and as a private script analyst, he critiqued over 1,000 scripts.
Steve also won Scriptwriters Network's Producers Outreach Program (POP) competition—now the Hollywood Outreach Program—for his action-horror feature script, Mating Habits. Steve said, "The POP opened some doors in the industry that would have remained closed. Getting through the POP screening process gave me a little extra legitimacy, which is always helpful to a writer starting out."
And as a founding member of SoCal Film Group—a cadre of filmmakers specializing in the cutting-edge techniques of digital filmmaking—Steve's participated in the production of 50 short films.
And for the last ten years, Steve's been a frequent contributor to Wordplay, Ted Elliott and Terry Rossio's screenwriting web site at: www.wordplayer.com. 
Added to this, Steve Barr and Shawn Granger created a comic book series, Devil Water, which was based on a screenplay Steve wrote with Danny Grossman. The comic books follow the horrific and comedic story of Henry Hill's encounters with outlaws, demons, angels, and religious fanatics in the Old West.
Basically, Steve Barr's experiences with Wordplay, SoCal Film Group, Scriptwriters Network and elsewhere taught him that becoming a successful screenwriter's not magic, "It's actually pretty simple.It's not easy, but it's straightforward. There's a set of skills you must learn and you have to work really, really hard." And that's just what Steve Barr does. Because, a screenwriting career is worth waiting for.
---
SUCCESS STORY: Tina Anderson

Without knowing a single soul in Los Angeles, Tina Anderson, packed up everything, said goodbye to her small town in Montana and relocated to the epicenter of the entertainment industry to become a screenwriter. Leaving behind her family, comfortable surroundings and terrific jobs working for the Modern Language Department at MSU-Bozeman and writing for the Bozeman Daily Chronicle was quite a leap. Recalling her move, Tina mused there is so much truth to the quote by Goethe, "Whatever you can do or dream you can, begin it. Boldness has genius, power and magic in it." And indeed, her bold move turned out to have a special brand of magic: Disney magic.
"Scriptwriters Network gave me a safe place to talk about the craft and a sense of community." — Tina Anderson
Along with co-writer, Steve Barr, Tina's in a development deal with Walt Disney Pictures for their romantic/family/comedy feature script, PLANT LIFE. The film will combine live action with CGI animation to create photorealistic plants as characters. So, the film won't look like a cartoon; the plants will appear to be real plants that talk and move alongside humans. The idea for PLANT LIFE started with Tina questioning herself: what if there's this woman, this plant lady, who talks to plants and one day, the plants talk back? From that moment, the PLANT LIFE story just kept growing. Not just intriguing, the story is meaningful, too, as it will contain a subtle environmental theme. Producing the film are Scheherazade Productions' Ted Elliott and Terry Rossio (SHREK, PIRATES OF THE CARIBBEAN, etc.)
As you might expect, this success didn't happen over night. For instance, PLANT LIFE was optioned by Digital Domain (TITANIC) and then again by Elliott and Rossio's Scheherazade Productions before Disney scooped it up. So far, Tina's Hollywood writing career has been a series of carefully navigated steppingstones. Tina continues to keep herself open to new experiences and opportunities to learn more and to help others, too. And in this regard, Scriptwriters Network proved to be a great asset when she arrived in Los Angeles. Tina remarked that, "Scriptwriters Network gave me a safe place to talk about the craft and a sense of community. I was grateful for the chance to hear the guest speakers talk about their experiences and loved that they were 'real' people." Added to this, Tina said, "Scriptwriters Network is a great place to meet people and network without it feeling, well, too Hollywood."
Moreover, Tina believes online and face-to-face networking are both important. While attending a screenwriting conference, Tina met screenwriter, Bill Marsilii (DÉJÀ VU) while waiting in line for a seminar room. Without touting his connection whatsoever, Marsilii recommended that Tina visit Ted Elliott and Terry Rossio's web site, www.wordplayer.com. Tina is grateful for the relationship that referral helped make possible. Tina credits the A-list writing team as being great people who are constantly giving back and helping up-and-coming writers and filmmakers. In addition to being a terrific mentor, Terry Rossio is also Tina's writing partner on a children's book. The two are currently collaborating on a children's picture book called The Hermit King.
What's more, www.wordplayer.com birthed the SoCal Film Group-a dedicated cadre of digital filmmakers, which includes one of Tina's writing partners and past-President, Steve Barr. An active member of the organization and now President, Tina has so far written and/or directed two shorts: EMERGI-DATE! And INSPIRATION, as well as serving in almost all above and below the line roles on other group members' films. Currently, Tina is revising her supernatural/thriller feature, UNRAVELLED, to go out.
She is also executive producing a webisode series of 3-minute shorts for herself and other Socal Film Group members to write and to direct for potential distribution.
Before becoming a full-time writer here in Los Angeles, Tina worked with a professional development publisher for PreK-12 teachers and administrators and traveled to trade shows across the United States and internationally. (In addition to her writing background, Tina holds a master's degree in education.)
So, should come as no surprise that Tina Anderson's conjured up a successful writing career. And she's shown that the real trick to making it as a scriptwriter has everything to do with courage to face the unknown as well as the blank page, talent and creativity, commitment to craft, the skills to forge meaningful, productive relationships and the ability to make things happen.
---
SUCCESS STORY: Maria Jacquemetton
CONGRATULATIONS! MAD MEN WINS THE GOLDEN GLOBE FOR BEST TV DRAMA!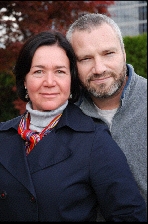 Current wisdom suggests writers "brand" themselves, focusing on a single area of expertise. While this may often hold true for the average Joe, Maria Jaquemetton is far from ordinary. She's found success with a writing career that crisscrosses over genres, media, fields and even countries.
Right now, Maria and her husband/writing partner, André Jacquemetton, shuttle between Los Angeles and Vancouver, Canada. They're Producers on AMC's period drama series, MAD MEN. Created by Sopranos Executive Producer Matthew Wiener, this hit show explores the advertising world of the early sixties.
If that weren't enough, Maria also teaches writing for TV and film at Vancouver Film School, where she serves as Head of the Writing for Film, Television & Interactive Media Department. And this multi-tasking ability is nothing new.
After earning an M.S. in Film Production from Boston University College of Communication, Maria worked in both broadcast television and documentary filmmaking in the Boston market before pursuing a screenwriting career in Los Angeles. When she got here, Maria sharpened her writing skills while working as an assistant on sitcoms.
But, Maria credits winning The Scriptwriters Network's Door Opener Derby (a precursor to the Carl Sautter Memorial Scriptwriting Competition) with jump-starting her writing career. She said, "Winning the award enabled me to get interest from an agent. He sent my script out and garnered me a small flurry of meetings.
More importantly, a pair of producers, Kim Adelman and Kimberly Preston, read my script because it had won the contest, and they hired me to develop an original screenplay for them. They eventually optioned that script to Prelude Pictures.
So, you could say that my very first "paid" writing gig was a direct result of having been associated with the The Scriptwriters Network."
That same year, Maria won a coveted spot in the ABC/Walt Disney Company Writing Fellowship Program. Maria's first produced credit and the first Disney Fellowship project ever produced was BILLBOARD DAD, a family-comedy feature. Shortly after that, Maria teamed up with her writing partner, Andre Jacquemetton.
They then turned their focus to television and broadened their scope beyond comedy to drama, fantasy, action, adventure and science fiction. Their credits include: STAR TREK: ENTERPRISE, BAYWATCH, RELIC HUNTER and HIGHLANDER among others. Additionally, alone or as part of this writing team, Maria has worked at major Hollywood studios including Paramount, Universal and Sony as well as in the independent film community.
She's also written on-staff, freelance and developed original television pilots. While Maria notes that such switch-hitting writing is the exception to the rule, she says that all writing is about exploring human relationships and the human condition, whether it's writing about advertising guys in 1960 or space travelers in the distant future.
She also mentions that not everyone is looking for writers with turnkey experience in a particular genre. For example, in the case of their stint at STAR TREK: ENTERPRISE, the show's producers were looking beyond seasoned Sci-Fi writers for fresh voices.
A fantasy script, which showcased their fantasy-writing abilities, cinched the deal for the Jacquemettons. What's more, Maria observes that there's a lot more crossover now than earlier. But, her advice to her students and to emerging writers isn't about generalizing or specializing.
She says simply, "Writers have to write." Even when they're exhausted by day jobs, writers must continue to hone their craft. And she says there's something to the cliché about persistence paying off, "Writers must keep with it write script after script and never give up."
---
SUCCESS STORY: Sam Ernst & Jim Dunn
For the writing team of Sam Ernst and Jim Dunn, the journey began in college. These roommates talked about writing, but took a detour into the restaurant business for several years. In fact,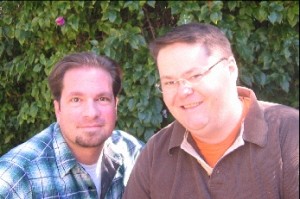 Sam and Jim were named Minnesota'sRestaurateurs of the Year byMpls St. Paul Magazine in 2002.
But, a New Year's resolution sent them back to writing. And a writer's assistant job brought them out to Los Angeles. As you'd imagine, they had their share of speed bumps and successes along the way. The writing team chronicles these travelers' tales in their Sam and Jim go to Hollywood podcasts. On top of telling their story, the podcasts deliver the "unvarnished truth" about writing, from the writing process to the writing life. And a funny thing happened: e-mails started pouring in from all over the world.
Downloaded over 150,000 times, their podcasts reach a loyal audience of thousands of listeners from across the globe and even across town. It turns out that a lot of working screenwriters listen in, too. What's more, the podcasts spun off into the Sam and Jim Go to Hollywood column featured in Scr(i)pt Magazine.
Of course, the team has done a lot of writing enroute. Although basically TV writers, they started out with a few feature scripts sales. And their feature comedy, MYRON'S MOVIE, was released in 2004. But, TV is their passion and one-hour drama, their niche. Currently on staff at THE DEAD ZONE, a USA Network show based on a Stephen King novel, they recently sold a pilot based on another Stephen King novel.
They also sold a second pilot to Touchstone TV. Added to this, they wrote the Activision video game that will accompany the upcoming DreamWorks animated feature film, SHREK 3.
And The Scriptwriters Network was with Sam and Jim from early on. The team garnered accolades in the 2001 Carl Sautter Memorial Competition for their script, I'M JUST A BILL, an episode forTHE WEST WING.
According to Sam Ernst, "The Scriptwriters Network is a great intro into the writing part of Hollywood. And you get to meet the coolest people in Hollywood—writers." So, it's no surprise that The Scriptwriters Network's top-notch guests bring them to some Speakers Series events.
For more on Sam Ernst and Jim Dunn's travels on the road to adventure of scriptwriting, check out their podcasts at: www.samandjimgotohollywood.libsyn.com
---
SUCCESS STORY: Nancy Hendrickson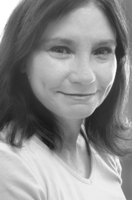 Nancy Hendrickson graduated from Carnegie-Mellon University with a BFA in drama and spent many years pursuing an acting career — doing regional theater, off-off Broadway, commercials, voice-overs, soaps, and the lead in the horror film Mother's Day — before turning to screenwriting in 1994.
She joined the Scriptwriters Network in order to enter her first screenplay, The House Upon the Sand, in The Carl Sautter Memorial Scriptwriting Competition.
Getting to the semi-finals encouraged her to continue writing, and feedback from the SWN readers gave her much needed help in honing her craft. Her next script, On Top of the World, won the Carl Sautter.
"It was the Carl Sautter competition that gave my career the biggest boost." –Nancy Hendrickson
That same script also won The Austin Film Festival Screenwriting Competition, got to the finals of the Eugene O'Neill National Playwrights Conference, the semi-finals (top 100 out of 4000) of the Nicholl Fellowship and the semi-finals of the Chesterfield Writers Film Project.
But, Nancy claims, "It was the Carl Sautter competition that gave my career the biggest boost." Part of the prize was a list of companies who had agreed to read the winning script and that led directly to an option from Phase I Productions, a production company owned by Joe Wizan, former president of Paramount. Adrian Lester was attached to star, and Canadian director Peter Rowe was attached to direct.
Both The House Upon the Sand and On Top of the World won the Scriptwriters Network's Hollywood Outreach Program and Nancy was able to make many good and lasting contacts in the business as a result.
Nancy has written over 50 promotional spots for The Disney Channel featuring talents such as Harry Anderson, Howie Mandel, Jane Seymour, Markie Post and Alan Thicke.
She has also written and directed three short films. Two are in post-production. The first just finished playing the festival circuit, where it was nominated for Best in Category at the Damah Film Festival and won an award for Best Short at the Moondance Film Festival.
Nancy's spec script, Intimate Acts, was a finalist in the Sundance Writers Lab and Alpha Babe, co-written with Paula Brancato took 4th place in the Women in Film and Video Competition. Another feature script, In Defense of Carol Jean, is currently in pre-production with double-Emmy winner Martha Byrne producing and attached to star.
Nancy also recently finished adapting the biography of Dr. Irene Kassorla, the psychiatrist Merv Griffin dubbed "shrink to the stars." That script, The Thirty-first Day, was commissioned by producers Randy Greenberg (former Head of Marketing and Distribution for Universal) and Jackie Kassorla (Emmy-winning TV producer).
In addition to writing screenplays, Nancy teaches screenwriting at Los Angeles Film School and is a regular contributor to Creative Screenwriting magazine.
---
SUCCESS STORY: Bill Lundy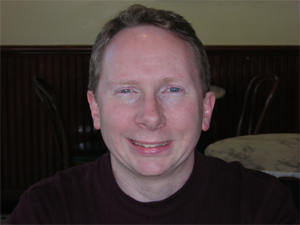 The famed astronomer, Carl Sagan, once said, "We are all made of star-stuff."
Created from the atoms and elements formed by dying stars, we are all connected to the cosmos—and to one another.
Screenwriter and Scriptwriters Network Chairman Emeritus, Bill Lundy, understands the power of connections, whether they involve science, human relations or the entertainment industry. Because interconnectedness and the ties that bind have influenced Bill's entire life and writing career.
For starters, like many writers of science fiction, Bill comes from a science background. From the age of three, he wanted to be an astronomer. In fact, he studied astronomy for two years at the University of Virginia. Not surprisingly, Bill's love of science and space informs his writing.
"Every advance I've made in my career has been due to The Scriptwriters Network." –Bill Lundy

Two of Bill's science fiction movies involve extraterrestrials: ALIEN SIEGE and SILENT WARNINGS. Both features premiered on the Sci-Fi channel and do a brisk business on DVD. Bill's also sold stories to STAR TREK: VOYAGER and currently has two sci-fi/horror feature scripts under option.
In addition to aliens, monsters and supernatural beings have long captured Bill's imagination—King Kong, Godzilla and Dracula to name a few. Bill comes by his love of monsters and movies honestly: his mother was a huge fan of horror flicks.
But it was the flood of sci-fi movies in the 1970's—like the 1976 remake of KING KONG, CLOSE ENCOUNTERS OF THE THIRD KIND and STAR WARS — that set Bill on the road to screenwriting. During that time, he became active in theater and even wrote and audio-recorded a play of his very own remake of KING KONG.
Next, a friendship steered Bill closer to Hollywood. On his second day at the University of Virginia, Bill met fellow movie lover David Mullen. They ended up shooting super 8 films on campus and made the move together to Los Angeles and film school.
Though David attended Cal Arts and Bill went to USC, they continued to work on film projects together and remain best friends. (M. David Mullen enjoys a successful career as a cinematographer with credits including: AKEELAH AND THE BEE, THE ASTRONAUT FARMER,SOLSTICE and many others.)
---
 SUCCESS STORY: Dale Kutzera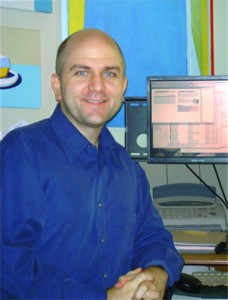 They say that writers need to keep writing.
Dale Kutzera says that writing isn't enough. That's not a notion he pays lip service to, it's what the writer-director lives by.
When he was a kid, Dale Kutzera fell in love with movies, cinematography and special effects.
And he shot short films on 8mm. While in college, Dale designed his own minor in filmmaking at the University of Washington and shot in 16mm.
"Scriptwriters Network is a community where those sharing a passion for the adventures of filmmaking gravitate." –Dale Kutzera
He also wrote about film production for magazines like Cinefex, Cinefantastique and American Cinematographer. Later, he co-created and produced VH1's series, "Strange Frequency" and wrote on staff for the CBS series, "Without A Trace."
Just recently, Dale wrote and directed the war satire, "Military Intelligence And You." Set in WWII, this feature spoofs military training films and seamlessly combines archival footage from vintage war movies with new, digitally shot scenes.
Given his background, is it any wonder Dale Kutzera advocates a generalist approach to onscreen storytelling? That he embraces new technology and all media? Develops his own properties? Distributes his work online? Or that he urges other screenwriters to do the same?
Dale remarks, "Now is an interesting and exciting time for writers, because everything is changing. Writers need to pay attention to these new production and distribution models even as we work within the traditional system."
The writer-director likens what's happening to the entertainment industry now to what happened to the music industry ten years ago. The old paradigms no longer work: the networks and big studios are hurting.
But, new technologies also bring new opportunities. The Internet and innovations like digital cameras, editing and animation software, make filmmaking accessible to everyone.
Dale Kutzera also believes that focusing on new technology helps writers creatively. He comments, "Writing is often seen as something that happens before pre-production, but the use of storyboards and animatics has in many ways merged the act of writing into the larger process of planning out and even editing a film."
While Dale promotes a forward focus and multi-dimensional approach, he feels that writers need to be grounded in the basics: craft, salesmanship, people skills and good, old-fashioned networking.
Dale credits Scriptwriters Network with being a place to develop all these.
The Network is where he joined his first writers' group. Listened to industry greats on a studio lot. And where he won the Carl Sautter Memorial Scriptwriting Competition, which gave his career a boost.
Dale observes, "Scriptwriters Network is a community where those sharing a passion for the adventures of filmmaking gravitate."
Dale also found the prestigious Warner Brothers Writers Workshop an outstanding place to hone his skills. He loved working with mentors during the program. What's more, the workshop directly led to his staff job on "Without A Trace."
Recently, Dale returned from promoting his feature film, "Military Intelligence And You," around the country. Immediately on the heels of that, he and co-writer, David Mickel, wrote and sold a romantic-comedy feature script to 20th Century Fox.
What's next?
Currently, Dale's writing a graphic novel, working on scripts and developing properties. Basically, Dale Kutzera's doing what writers do—he's writing.
But, he isn't stopping there.
For more information about Dale's film, visit: www.militaryintelligenceandyou.com
---
SUCCESS STORY: Charles Horn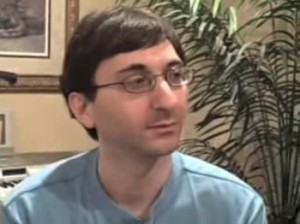 Exactly how did an electrical engineer with some heavy-duty degrees and a great gig as a software engineer in Silicon Valley end up writing for ROBOT CHICKEN?
It wasn't easy.
And though at first glance Horn's two career paths seem totally unrelated, dig deeper and you'll see the connections.
Along with his love for math and engineering, Horn always had a passion for comedy. Growing up, he couldn't miss an episode of his favorite sitcoms and would love to quote dialogue.
"The Carl Sautter win was key and it was instrumental in finding me a William Morris agent." –Charles Horn
Horn even acknowledged Homer Simpson and the gang at CHEERS in his doctoral thesis. And he believes that brains and funny bones are linked. Horn remarks, "There's definitely a logic component to comedy and constructing jokes."
Taking a leap of faith, Charles Horn moved to Los Angeles to pursue his screenwriting career. With no ties to the industry, he took classes at UCLA Extension and joined the Scriptwriters Network.
Also, Charles won several screenwriting contests. He was even a finalist in the ABC/Walt Disney Writing Fellowship. Yet, it was the Scriptwriters Network's Carl Sautter Memorial Screenwriting Competition that made all the difference.
Horn says, "The Carl Sautter win was key and it was instrumental in finding me a William Morris agent." And certainly in Horn's case, persistence paid off. He was a finalist in the Carl Sautter and the Network's Producers Outreach Program competitions many times before finally winning.
Later, Horn landed a staff spot on ROBOT CHICKEN. One of the sketches he worked on featuring STAR WARS garnered a cult following after fans put it on the YouTube web site.
Eventually, the sketch caught the attention of George Lucas's people. And so was born the full-length, half-hour ROBOT CHICKEN: STAR WARS episode that earned Horn his Emmy nomination.
In addition, Horn wrote on a pilot for HBO and freelanced writing jokes for Jay Leno at THE TONIGHT SHOW. But, he's not resting on his laurels. Especially, since the industry is in such a state of change, and the old rules no longer apply, he feels that writers need to be open to new thinking and a new mindset. He says, "It's scary but exciting at the same time."
He urges all writers to diversify, become their own brands, and explore many different avenues for their writing, all while still pursuing traditional Hollywood options.
Something will take off, and ideally, these writing projects will work together, one thing leading to another. For sure, the Internet's opened up the world to everyone and Horn's tapping into that opportunity.
For example, he's building a comic strip online, which you can see at www.yayrobot.com. He's also working on Sketch Toons, his animated web series for www.Strike.TV (the web site created during the WGA writers' strike, in which screenwriters own their material).
Horn has also just authored a book based on his test prep know how and comedic talents. Horn had been tutoring high school students in preparation for the SATs to support his writing. Then inspiration hit. He thought, "What if THE DAILY SHOW and THE TONIGHT SHOW teamed up to teach an SAT course?"
That's how his book, "The Laugh Out Loud Guide: Ace the SAT Exam Without Boring Yourself to Sleep!" came into being. Hey, research shows that humor helps people remember things, so this SAT study guide might very well be having kids laughing their way to higher test scores. His book is available in bookstores and here on Amazon.
Basically, Horn feels that diversifying, thinking like an entrepreneur, and building one's brand equity affords writers more control of their material and gives them more options. Most importantly, this self-sufficiency empowers them.
And isn't it about time writers got a little more empowered?
For more on Charles Horn, visit: www.charles-horn.com
Visit Horn's comics web site at: www.yayrobot.com
For more details on Horn's book, visit Amazon.com
---
SUCCESS STORY: Mark Garbett
Mark Garbett has always been a writer—he wrote short stories since he was a kid and penned his first script in 1995.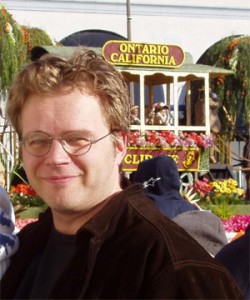 But, writing's not all he does.
Garbett's worn a bunch of hats in Hollywood. He worked on set in a variety of positions, including production assistant, grip and producer.
(He says, "It's more fun being a producer than a PA.")
Garbett also served as a story analyst for companies such as Gold Circle Films (WHITE NOISE, MY BIG FAT GREEK WEDDING), Hollywoodlitsales and Scriptshark.
"I can honestly say the Scriptwriters Network has helped me become a better writer." –Mark Garbett
And this well-rounded, hands-on experience made him a better screenwriter.
Certainly, writing coverage on feature scripts helped him hone his writing skills. And time spent working on set showed him ways to write lower-budget movies—which are more apt to get a new writer produced than a $200,000 million-dollar science fiction blockbuster.
Mark Garbett also attributes this background in helping him learn the business end of the entertainment industry.
Persistence and this stepping-stone strategy have paid off.
Garbett's carved a niche writing and producing Indie horror and thriller features. In 2006, Garbett landed a rewrite assignment on a horror film called MIDNIGHT MOVIE.
The script went through several drafts and was shot in 2007. The film just won Best Feature at the 2008 Chicago Horror Film Festival and will be released on DVD in January 2009.
Garbett also wrote and produced the short thriller, REFLECTIONS, which is currently on the festival circuit. It has garnered several awards, including Best Live Action Short Film at the Phoenix Film Festival and the Platinum Remi for Best Suspense/Thriller at WorldFest Houston.
Currently, Garbett is developing a feature version of REFLECTIONS. On top of this, in early 2008 he co-wrote and co-produced the horror film SEWN, which was produced by PHD Productions and stars Lance Henricksen (ALIENS, MILLENNIUM).
In addition, Mark Garbett credits the Scriptwriters Network with giving him a big leg up in the entertainment industry. A member of the organization since the late 1990's, Garbett entered the Carl Sautter Memorial Scriptwriting Competition numerous times, and was a finalist for his comedy script KNOCKED OFF.
He won the Network's Hollywood Outreach Program for his comedy, I'LL BE DAMNED. That script went out to a slew of companies, earning him meetings where he forged important industry contacts.
The coverage the Hollywood Outreach Program provided was invaluable. "I can't stress how important it is to get notes on your script from an objective source. It's like gold.
Even if you don't agree with them, it still makes you consider another viewpoint. I can honestly say the Scriptwriters Network has helped me become a better writer."
Also inspiring were the Scriptwriters Network monthly meetings featuring pro screenwriters and other industry professionals. "The meetings are great because you see that even seasoned professionals go through many of the same issues you do.
It humanizes them in a way, and their stories and insights into the craft and business are often funny and eye opening. It's a great learning experience."
Right now, Mark Garbett continues to keep busy and to stretch himself as a filmmaker.
On the heels of his horror movie, SEWN, Garbett snagged a rewrite assignment on a thriller script for Indie Chi Films. He's also in the midst of raising funding for a psychological horror film and has several other specs in the works.
Plus, he's branching out into new media, with the creation of a webisode.
Because, if there is one thing Garbett has learned, writers must always be writing…
---
SUCCESS STORY: Bill Martell
According to Washington Post reviewer, David Nuttycombe, "William C. Martell is the Robert Towne of made-for-cable movies."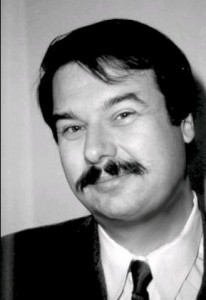 But, that accolade doesn't quite do justice to the multi-talented force of nature that is Bill Martell. Yes, he's written nineteen produced films for HBO, Showtime, CineMax, USA Network and direct-to-video distribution.
But, he's also author of the book, SECRETS OF ACTION SCREENWRITING; the West Coast Editor of Scr(I)pt Magazine as well as an editor and contributor to numerous other screenwriting publications; the creator of the lauded web site, www.scriptsecrets.net; and a screenwriting teacher famous for his successful, two-day Script Secrets Seminars.
Added to this, Bill is a card-carrying member of Scriptwriters Network and is often seen at its Speaker Series seminars. Bill says of Scriptwriters Network, "I sold a script to a production company at Paramount and moved to Los Angeles without knowing a single person here.
" I always tell people who are moving to Los Angeles the first thing they should do is join SWN.
You will instantly meet a bunch of people who share your interests." –Bill Martell

Then I joined Scriptwriters Network and had a room full of friends. Many of my oldest friends in Los Angeles I met through the Network. I always tell people who are moving to Los Angeles the first thing they should do is join SWN. You will instantly meet a bunch of people who share your interests."
Want a little more detail on William C. Martell?
On February 20th  (2007) Bill had two films released on DVD, one from Sony and one from Lion's Gate, and both landed in the Top Ten DVD Rentals (originals) in the USA.
His other films include three HBO World Premiere Movies: the Tom-Clancy style techno-thriller,STEEL SHARKS (filmed with full U.S. Navy cooperation); the submarine thriller, CRASH DIVE!, and the sci-fi actioner, GRID RUNNERS.
His Showtime Film BLACK THUNDER was about a stolen stealth fighter plane and he wrote a sci-fi film about robot hookers from outer space for Roger Corman. He has written a few CineMax Premieres like action-thriller TREACHEROUS and kung-fu vampire flick NIGHT HUNTER.
Bill's noir thriller, HARD EVIDENCE, was a Blockbuster featured new release and beat the Julia Roberts film "Something To Talk About" in video rentals when both debuted the same week.
---
SUCCESS STORY: Heather Hale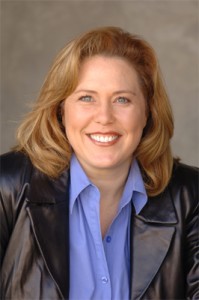 From as far back as she can remember, Heather Hale knew she wanted to be a writer.
When she was four years old, someone asked her what she wanted to be when she grew up. Not even knowing what a writer was, she answered: "I wanna do somethin' with words."
Winning a poetry contest at twelve got her first published in The San Jose Mercury News.
She then went on to write a regular column for SDSU's Daily Aztec (circ.: 36,000) and feature articles for the Orange County Register and The Daily Californian before ending up literally on the other side of the world: teaching ESL in Kobe, Japan, where she also wrote features for the foreign language magazine, Kansai Time Out.
"The constructive criticism I received from the contests and triads helped build me as a writer…" –Heather Hale
Upon repatriation, her life somehow turned completely left-brain as she came home and launched a multi-branch start-up mortgage-banking Corporation with her DRE Broker/CFP father.
After about a decade in the volatile world of real estate finance and sick of having so little control over the economics of her life, she turned to the much more predictable and secure world of Hollywood.
To successfully make this major career transition, Heather decided to take screenwriting as seriously as she had the mortgage business: to work it 40, 50, 60-hours a week as her primary focus, to get certified in any necessary continuing education and to network tirelessly through any and all trade organizations she found mutually-beneficial.
Thus, to begin to learn her new craft, Heather topped off her BA in Creative Writing with a screenwriting certificate from UCLA (helped by a Stafford loan).
She took advantage of all the student discounts offered by the major industry organizations and became an active volunteer, most notably with The Scriptwriters Network, where she attended meetings regularly until she worked her way up the ladder to speaker and finally, to honorary member, of which she's quite proud.
Heather immersed herself into the Scriptwriters Network, stating, "I really enjoyed my indoctrination to the business through the Scriptwriters Network meetings."
She credits the organization with helping her in many ways on many levels, remarking, "In the beginning, I was surprised at how much pleasure I derived from just driving on to the Universal Studio lot.
I loved that security actually had my name on the access list, would ID me and wave me on through. Like I belonged there. In Hollywood. It was a relief to step into a SNW meetings and get caught up in the sincere excitement and energy of people who actually "got" you, readying for some presentation by an industry pro who had gone up the ropes before you.
At the podium or on the panels and even in the seats around you were people who knew how (and why) you had written 'til three in the morning the night before and were still excited to wake up and get right back to it.
People who shared your ability, nay obsession, with twisting random insights into great screenplay ideas. People who, like you, had a habit of eavesdropping and jotting down interesting bits of strangers' dialogue or saw "theme" revealed around us in ever day ironies.
I loved having people who "got" me (and my jokes) – who supported me – who I had so very much to learn from."
Volunteering for the Scriptwriters Network, participating in its programs and connecting with other emerging writers also helped Heather's writing and career.
"I loved reading everyone else's scripts because it simultaneously inspired and humbled me. The constructive criticism I received from the contests and triads helped build me as a writer and just finding a networking hub of writers close to you, to carpool with, to go to events with, to swap notes with – it was (and is) a terrific community.
Many of the friends I have to this day were strangers that I simply sat down next to at some SNW event. I still e-mail and swap scripts and share insider information with many of them. They continue to be a resource of insights, camaraderie and fun."
Heather's industry career has been a thrilling ride from the get-go. Warned repeatedly that she shouldn't waste her time writing period pieces, female-driven dramas or projects with African American leads, Heather did all three in one project.
And in her very first class at UCLA, the very first treatment she ever wrote, she managed to get Vanessa Williams to attach to and ultimately produce her first spec screenplay into the $5.5 million dollar 2000 Lifetime Original Movie, The Courage to Love. Now available on DVD, this film also stars Diahann Carroll, Gil Bellows and Stacy Keach.
Christened with fire, seemingly always, Heather had to go through Writers Guild Arbitration on her very first deal. Some people write and write for decades and never have to go through that experience – much less ever get produced – she experienced both straight out of the gate.
In spite of piranhas to the left and the right trying to pick every last dollar or credit off her public domain story: she won: first position "Written By." Apparently, they hadn't anticipated this Rookie bringing such transferable paper-trailing skills from her mortgage banking days.
Nose to the grindstone, Heather worked her way through her second collegiate piece of paper, parlaying her financial expertise with her writing talents by pitching herself to write the PBS series, Dollar$ & Sense: Personal Finance for the 21st Century, which won an Emmy Award for Best Instructional Series and an Aegis Award of Excellence.
That led to a second PBS edutainment series: Psychology: The Human Experience, which won an Emmy Award for Best Instructional Series, a Bronze Telly Award, The Videographer Awards, International Film & Video and an Aegis Award of Excellence.
These two series were quickly followed with writing and producing The Evidence, a news magazine docudrama series (along the lines of What the Bleep Do We Know?) that won "Best New Series Pilot" at the 2001 WorldFest Houston International Film Festival and Lifestyle Magazine, a holistic health talk show that won two Tellys and a Gold Award from the 2001 WorldFest Houston.
For awhile there, everything she had ever written had won an award and/or been produced but her prolific work ethic has generated about 40+ screenplays, teleplays and treatments on assignment and outpaced that record.
Heather has written, directed and/or produced a couple of short films (The Perfect Husband and A-Date), In-Flight Programming for Delta Airlines (Local Flavor: Las Vegas), several infomercials, industrials (one for the State of California Small Claims, two for Yale University on obesity stigma, hosted by Emme, the first plus-sized supermodel) and commercials (Gravity Defyer shoes).
She's raised $30M – only to have it heartbreakingly slip through her fingers when the A-list attachments wouldn't ink to the project.
Heather's learned a great many lessons on this journey and shares her "in the trenches" views in her classes and workshops at film festivals and writers conferences around the world, including being a STAR SPEAKER for several years running at The Screenwriters' Expo, the Austin Film Festival, the Vancouver Film and Television Expo, The Willamette Writers Conference, Selling to Hollywood, Slamdance, Moondance, The Great American Pitch Fest, the Vail Film Festival, the Northwest Screenwriters Guild and the Temecula Film Festival, among many, many others.
She is one of the most popular guest lecturers for The Los Angeles Film and Recording Schools, Champman University, UCLA, The Learning Annex, Learning Tree University and online with www.TheIndustry.LA ("The Craig's List of Hollywood").
Additionally, Heather is a popular corporate and collegiate speaker and has led workshops at the annual convention of Meeting Professionals International as well as colleges and universities around the globe including being a showcased speaker at several NACA and APCA National Conventions, internationally for University of Dreams College Internship Program, the University of Barcelona, University College London, NYU, Yale University, UCLA, University of Chicago, USF, UNLV, CSUN, CSU Riverside and many others.
Heather also served as the Director of Event Programming for the National Association of Television Program Executives which included producing NATPE '05 and NATPE' 2004 TV Producers' Boot Camp (now The LA TV Fest) and now does a great deal of marketing, networking and script consulting.
What's more, Heather's eclectic credits have recently secured her membership into the Television Academy. She is the Official Reader for the American Screenwriters Association as well as a Reader for the ABC/Disney Fellowship and a Jury Judge for RKO Picture's Hartley-Merrill International Screenwriting Competition.
She has been a Judge or Judge's Coordinator for The Scriptwriters' Network's Carl Sautter and Producers' Outreach Programs, The Writer's Digest International Screenwriting Competition and the Independent Feature Project, among others.
She's been interviewed or quoted in over a dozen entertainment industry books and websites, including as a contributing Expert on Movie Bytes' Industry IQ columns.
Feeling nowhere near her peak or even at full throttle yet, if she's proof of anything, it's that hard work and perseverance can at least get you momentum.
Pay attention to your instincts, trust your gut, know who your real friends are – and keep writing, writing, writing – that's the one place you can keep generating possibilities.
And she tries to remember that fear is nothing but the flip side of hope: change tack your sails'll fill for you to come about.
Again, if need be.