Writing Programs and Fellowships for Emerging Writers – Part 3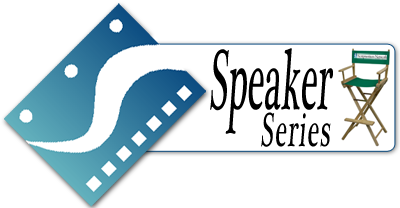 Event Date: Saturday,  May 14, 2016 || Speakers: Karen Kirkland, Itai Grunfeld, Evette Vargas, Cristen Aery Clear, and Julie Janata  || Check-in: 12:30 pm ||
A series of moderated panels featuring representatives and program alumni from the various TV writing programs. The discussion will explore the application submission process for the writing program, including the importance of submitting the right scripts which best showcase your writing and the selection process. Additionally, past program alumni will share their experiences in the writing program. See more details below.
**The deadline has passed and REGISTRATION is now CLOSED for this event. Please view our calendar for upcoming events.
More details:
Featured Writing Programs:
Nickelodeon Writing Program — A full-time, one-year paid position.  While in the Program, writers meet series creators, work in writers' rooms, and receive hands-on experience writing spec scripts and pitching story ideas in both live action and animated television.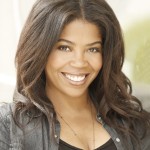 Karen Kirkland is the Vice President, Talent Development and Outreach for Nickelodeon Group. In this position, she oversees the network's writing incubation program and is responsible for identifying and developing new writing talent. Under her leadership, Nickelodeon's Writing Program has expanded world-wide and has blossomed into one of the most competitive and successful programs for emerging television writers. During her 11-years at Nickelodeon she has helped launch the careers of many successful creative visionaries onto such shows as Avatar: The Last Airbender, Big Time Rush, Ned's Declassified School Survival Guide, The Penguins of Madagascar, Fanboy & Chum Chum, Sanjay and Craig, The Haunted Hathaways, The Thundermans and Bella and the Bulldogs. Karen is an industry veteran, who over the past 25 years has worked as an independent producer, compiling over 50 commercial and music video credits. She was also the producer of the Los Angeles Film Festival from 1995 to 2001. Additionally, she has been nominated for multiple MTV Music Video Awards and won an NAACP Image Award for Video of the Year.
Follow Karen at:
@karenkirkland
http://www.facebook.com/nickwriting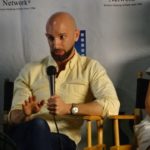 Itai Grunfeld was born in Jerusalem, moved to NYC at 5, then Los Angeles at 24. He was a telemarketer and almost a substitute teacher before getting into the Nickelodeon Writing Program. He wrote a little on Nickelodeon's "Fanboy & Chum Chum," then became an EMT while also doing some event planning for politicians. Later he got staffed on Disney XD's "Kickin It," got a writing partner and sold a few pilots. Most of them died. One of them, an animated show about an outdated cyborg, is still kicking, but in need of a new title. He's a dog person living with two cats, Biggest and Littlest.
NHMC (National Hispanic Media Coalition) TV Writers Program — created in 2003, is an intensive 5-week, paid scriptwriters workshop that prepares Latinos for writing jobs at major television networks.  The workshop is designed to familiarize participants with the format, characters and storyline structure of specific shows that are currently on the air.  The goal is that the writers garner the skills necessary to obtain employment in the industry.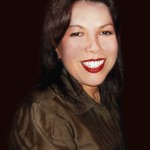 Evette Vargas is emblematic of Hollywood's new breed of multiplatform storytelling talent. Named by the NY Times as an "Artist to Watch," Evette is an award-winning writer, director and 360 multiplatform creator. Evette's work includes series for MTV, Bravo, DirectTV; branded ent., apps & games for FAST & FURIOUS, LORD OF THE RINGS trilogy and Madonna. Evette EPed, wrote and directed her digital series DARK PROPHET, starring Henry Rollins, which was nominated for two Emmys and premiered at Sundance. The Virtual Reality series premiers on the Sony Playstation VR. A member of the WGA, ATAS and PGA, Evette was born in the Bronx and learned to tell stories at the dinner table with her family where the imagination ruled. Evette kick boxes; is cra-cra for tennis; collects action figures, typewriters, shoes; has past lives as a DJ, a fashion designer and is a recovering NY ad agency Art Director. Yvette is an alumni of the NHMC TV Writers Program and the PGA Power of Diversity Program.  
Follow Evette at:
@VargasGirl
@HearTheWarning
Producers Guild Power of Diversity Producers Workshop 2016 — Intensive 8-week workshop to advance your project through master classes on the art and business of creative producing with renowned professionals in film, television and new media.
The Workshop exists to help nurture creativity and diverse perspectives from people from all walks of life. It gives select participants an opportunity to learn from some of the most successful producers in the business and network with like-minded participants.
http://www.producersguild.org/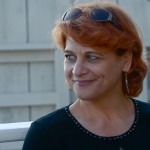 Julie Janata is an Emmy Award-winning producer, an editor and director. She's a film doctor, crafting character-driven narrative and documentary features that have won more than 20 awards around the world, including Emmy nominations, Audience Awards, the FIPRESCI International Critic's Prize and an Independent Spirit Award nomination.  Five films have been acquired by Showtime, three by PBS, in addition to international theatrical and television distribution.  Her films have been invited to screen at the United Nations, US Senate, Democratic National Convention, the State Department's American Film Showcase, and honored with a MacArthur Foundation grant.  She trained with the world's best filmmakers while working on Oscar and Emmy-winning productions in the US, Europe and Africa for Warner Brothers, Paramount, Universal, Fox, Sony and Disney, as well as ABC, CBS, Showtime, HBO and ESPN.  She is a member of the Producers Guild and Editors Guild. First and foremost, she is a storyteller.
She is committed to diversity in media, volunteering as a Chair of the Producers Guild Power of Diversity Producers Workshop, as a Founding Member of PGA Womens' Impact Network, and as Past President of Alliance of Women Directors.
Follow Julie and her initiatives at:
www.facebook.com/juliejanata
@juliejanata
pgadiversity.org
facebook.com/Producers-Guild-of-America-Diversity
@pgadiversity
facebook.com/PGAWomen
@PGAWomen
allianceofwomendirectors.org    
facebook.com/allianceofwomendirectors
‪@AWD_Directors‪
Sundance Institute – Episodic Story Lab — offers 10 writers an opportunity to develop long-form episodic content in a setting where they can hone their writing skills and learn how to navigate the changing industry.
http://www.sundance.org/programs/episodic-storytelling
Sundance Institute – YouTube New Voices Lab — will take place November 10-12, 2016 at YouTube Space Los Angeles and is designed to support a group of 10 creators, developing scripted short-form episodic content for digital platforms (up to 25 minutes in length per episode).
http://www.sundance.org/programs/episodic-storytelling#newvoices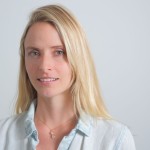 Cristen Aery Clear is Manager of the Episodic Storytelling Initiative at the Sundance Institute, where she oversees both the Episodic Story Lab and Sundance Institute | YouTube New Voices Lab. She has a master's degree in Critical Film and Media Studies from USC's School of Cinematic Arts. Previously, she worked in the Feature Film Program at Sundance, as coordinator of the Screenwriters and Directors Labs. She earned her bachelor's degree in Film and Media Studies and Creative Writing from Stanford University.
---
Join us on the Second Saturday every month at:
Sidetrack Creative Studios
5723 Auckland Ave.
North Hollywood, CA 91601
Creative Studios Facebook page
As this is a professional event, we ask that you please arrive prior to the event start time.
Meeting Timeframe: 1:00 pm to approximately 3:00 pm
Free Parking!
Please remember to bring a picture ID and your SWN Membership Card!
Any questions, email us at [email protected].