Writing Programs and Fellowships for Emerging Writers – Part 2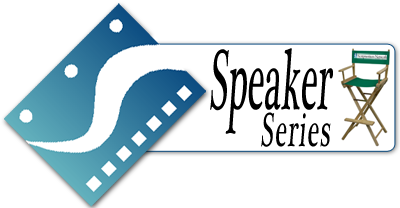 Event Date: Saturday, April 9, 2016 || Speakers: Jen Grisanti, Niceole Levy, Carole Kirschner, Greta Heinemann, Christopher Mack and Charmaine DeGrate'  || Check-in: 12:30 pm ||
A series of moderated panels featuring representatives and program alumni from the various TV writing programs.  The discussion will explore the application submission process for the writing program, including the importance of submitting the right scripts which best showcase your writing and the selection process.  Additionally, past program alumni will share their experiences in the writing program.  See more details below.
**The deadline has passed and REGISTRATION is now CLOSED for this event. Please view our calendar for upcoming events.
More details about this meeting:
Featured Writing Programs:
NBC Writers on the Verge — 12-week program focused on polishing writers and readying them for a staff writer position on a television series.
www.nbcunicareers.com/writers-verge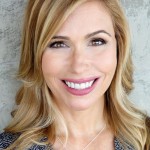 Jen Grisanti — International speaker Jen Grisanti is an acclaimed Story/Career Consultant at Jen Grisanti Consultancy Inc., Writing Instructor for Writers on the Verge at NBC, former 12-year studio executive, including VP of Current Programming at CBS/Paramount, blogger for The Huffington Post and author of the books, Story Line: Finding Gold In Your Life Story and TV Writing Tool Kit: How To Write a Script That Sells and her new book, Change Your Story, Change Your Life: A Path To Your Success.
Grisanti started her career in 1992 as an assistant to Aaron Spelling, who served as her mentor for 12 years, and she quickly climbed the ranks and eventually ran Current Programs at Spelling Television Inc., covering all of Spelling's shows including Beverly Hills, 90210, Melrose Place and Charmed. In 2004, Grisanti was promoted to Vice President of Current Programs at CBS/Paramount where she covered numerous shows, including Medium, Numbers, NCIS, 4400 and Girlfriends.
In January 2008, Grisanti launched Jen Grisanti Consultancy Inc., a highly successful consulting firm dedicated to helping talented writers break into the industry. Drawing on her experience as a studio executive where she gave daily notes to executive producers/showrunners, Grisanti personally guides writers to shape their material, hone their pitches and focus their careers. Since launching the consulting firm, Grisanti has worked with over 700 writers specializing in television, features and novels. Due to her expertise and mentorship, eighty-five of her writers have staffed on television shows and thirty-nine have sold pilots, five that that went to series.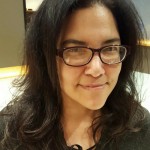 Niceole Levy — After growing up near China Lake Naval Weapons Center in the middle of the Mojave Desert, Niceole escaped to the bright lights of Los Angeles. While studying acting at the American Academy of Dramatic Arts, she realized her true love was writing stories, not playing them out. She worked as a police dispatcher to pay her way through USC undergrad and then completed the Master of Professional Writing program, also at USC. An alum of the CBS Writers Mentoring Program and NBC's Writers on the Verge, Niceole has served as a staff writer on "Ironside" (2013) and "Allegiance" (2014), and "The Mysteries of Laura" (current). She is also a professional baker and always has time for football and shoe shopping despite the fact that she watches more TV than any human being should admit to.
CBS Writers Mentoring Program — A 6-month structured program of career development, support and personal access to executives and the decision-making process, with the goal of preparing aspiring writers for later employment opportunities in television.
https://www.cbscorporation.com/diversity/diversity-institute/writers-mentoring-program/
Humanitas New Voices — The purpose of New Voices is to discover, nurture, empower and help launch the careers of talented emerging writers who have a fresh voice and a unique worldview.
http://humanitasprize.info/welcome/?page_id=724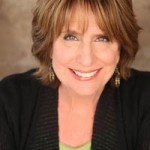 Carole Kirschner — Director of the Writers Guild of America's Showrunner Training Program, the CBS Diversity Writers Mentoring Program and the Humanities New Voices program, has a passion for helping aspiring writers break in, stay in and move up in the entertainment industry.
Having worked as a senior level television development executive for eighteen years (including her posts at CBS and as head of Steven Spielberg's first Amblin Television), Carole has heard over 3,000 pitches, bought hundreds of projects and was involved in developing dozens of television series.
Now an international speaker and entertainment career coach, she teaches creative professionals how to navigate the often mystifying field of show business. Through her popular workshops, Carole teaches real world strategies so writers and producers can thrive in Hollywood.
Her book, Hollywood Game Plan: How to Land a Job in Film, TV and Digital Entertainment, published by Michael Wiese Publishing, is assigned as a textbook in film/television classes at various colleges and universities throughout the U.S.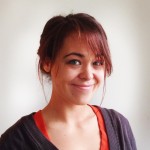 Greta Heinemann — Greta grew up at the German-Austrian border (where they shot THE SOUND OF MUSIC) and, for the lack of parents telling her otherwise, raised herself watching an abundance of German-dubbed US TV shows by day, and action movies by night. At the age of fourteen, it was the lethal concoction of BAYWATCH, MELROSE PLACE and THE TERMINATOR that inspired Greta to pursue a career as a Hollywood writer. Greta has since learned how to speak English and immigrated to the US in 2009. In 2013, Greta won the UCLA writing competition with two different scripts at the same time and also wrote and directed a pilot episode to her own original series. In 2014 she was chosen as one of the CBS Mentoring Program fellows and shortly after was also announced as one of the Humanitas Prize Foundation's New Voices. Greta is currently staffed on her first job at CBS' NCIS: New Orleans.
Warner Bros. Television Writers' Workshop — For over 30 years, the Warner Bros. Television Writers' Workshop has been the premier writing program for new writers looking to start and further their career in the world of television.
http://writersworkshop.warnerbros.com/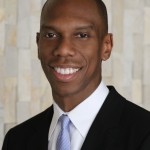 Christopher Mack — is a Vice President at Warner Brothers Television. For the past eight years, he has headed the Studio's Television Workshop, the premier writing and directing program for professionals looking to start and/or further their careers in television. In addition to these responsibilities, Mack has covered shows such as Two and Half Men and Smallville for the Current Programs Department.
Prior to joining Warner Brothers, Mack spent seven years writing on various one hour dramas including ER, The Practice and The New Twilight Zone. He also created a Saturday morning show for NBC titled Skate and penned a TNT movie titled Red Water. After graduating from Loyola Law School, Mack got his start in television at NBC Studios as an Associate and he quickly rose to become an executive. During his time at the newly created NBC Studios, he oversaw a varied list of shows including: The Fresh Prince of Bel Air; In The house; Homicide: Life on the Streets; and The Pretender.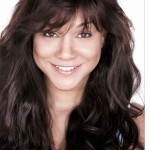 Charmaine DeGrate' — Charmaine discovered her love of language and writing at the age of thirteen while attending boarding school in New England.  At sixteen, Charmaine was awarded The August Wilson Apprenticeship for Young Writers and as an apprentice to the playwright, she watched as his words leapt from the page onto the stage and exploded to life. It was a visceral experience and the moment she knew she would become a writer. At seventeen, Charmaine was accepted to Vassar College and while at Vassar, she spent summers working as a Congressional Aide in Washington, DC. She graduated from Vassar with a double major in English Literature and Political Science.
Charmaine is a proud graduate of the Warner Brothers Writers Workshop.  She is repped by UTA and is currently writing on CW's "The 100."  Additionally, she was a Finalist for NBC/Universal's Writer's on the Verge, CBS Diversity Writer's Mentoring Program and ABC Diversity Writer's Program.  Also, Charmaine's feature scripts have won numerous awards and been recognized by the Academy Nicholl Fellowships and the Austin Film Festival.
---
Join us on the Second Saturday every month at:
Sidetrack Creative Studios
5723 Auckland Ave.
North Hollywood, CA 91601
Creative Studios Facebook page
As this is a professional event, we ask that you please arrive prior to the event start time.
Meeting Timeframe: 1:00 pm to approximately 3:00 pm
Free Street Parking!
Please remember to bring a picture ID and your SWN Membership Card!
Any questions, email us at [email protected].