October 13 Writing For The World Of Horror 3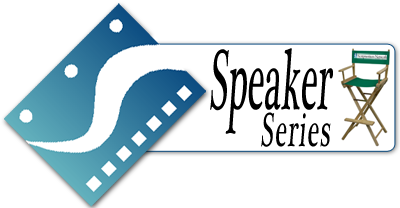 Date: Saturday, October 13, 2012 || Speakers: Kelly Parks, Jace Anderson, Adam Gierasch, Jeff Katz & Richard Wilson || Check-in: 12:30pm ||
Grieving's and Salivations Fiends!  As that time of the year creeps near, you are all invited to join us for a spectacle unlike any other-  a feast of Fright!  From the very bowels of darkness, we bring you our Annual "Writing for the World of Horror3" event. Our panel of creature and fear enthusiasts will chill your bones with tales of everything scary… including the film business!  Be 'one of us' and revel in the legends and lore of what happens before, during, and after you pick up that pen.  Our guests will share their experiences and speak openly of what it takes to write and create the horror films we all hold so dear.
Kelly Parks is America's only ex-CIA rocket scientist stand-up comic screenwriter. He had three student internships at the Space Systems Division at CIA while still a student at the University of Arizona (major: Engineering Physics), then went on to work in aerospace as a specialist in orbital mechanics. After getting laid off from his aerospace job he naturally turned to comedy, working as a professional stand-up for five years before giving up the road and settling in San Diego.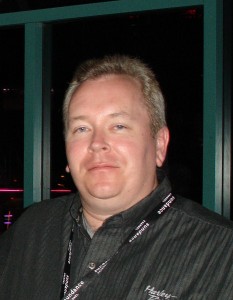 There he began writing screenplays, which lead to Kelly winning the Horror & Sci-Fi Film Festival screenplay competition and placing highly in many contests, including reaching the semi-finals of the prestigious Nichol Fellowship (with a horror script). Kelly became a filmmaker when he wrote, produced and directed the comedy web series "The Crusader" (starring Colin Cunningham from TNT's "Falling Skies). The eight episode web series was later combined into a single short film (http://vimeo.com/19776334).
His latest project is the sci-fi/horror web series "Universal Dead" (starring DB Sweeney, Doug Jones and Gary Graham), which he wrote and produced. "Universal Dead" received a great deal of positive press. The three episode web series is available on youtube here.
 Jace Anderson & Adam Gierasch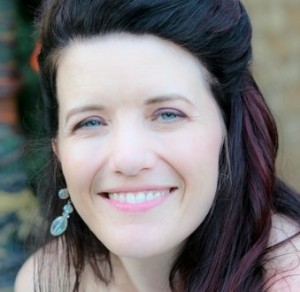 Husband and wife writing team Adam Gierasch and Jace Anderson have been collaborating creatively for over 15 years, working on both independent and studio projects. Mentored early in their writing career by legendary horror director Tobe Hooper (THE TEXAS CHAINSAW MASSACRE), they wrote the remake of THE TOOLBOX MURDERS for him in 2004. Named two of "13 Faces to Watch" in horror by Fangoria Magazine, they also worked with Clive Barker/Fox Films on DREAD and co-wrote MOTHER OF TEARS, the final chapter of the SUSPIRIA trilogy, with Italian horror legend Dario Argento.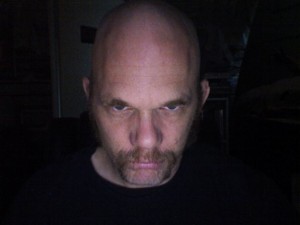 Adam made the transition to director in 2008 with the duo's script AUTOPSY, starring Robert Patrick, followed by NIGHT OF THE DEMONS in 2009. Other assignments have included MOTHMAN PROPHECIES 2 for Lakeshore Entertainment and CLOCK TOWER for The Mayhem Project. Currently, they are in post-production on SCHISM, which they co-wrote and which Adam directed, and are adapting the young adult novel FURY for CBS Films. Adam is a graduate of Bennington College; Jace earned her degree at Harvard University.
Jeff Katz (Picture not available)
Jeff Katz, a former Vice President of Production at 20th Century Fox and New Line Cinema who oversaw production of X-MEN ORIGINS: WOLVERINE, FREDDY VS. JASON, SNAKES ON A PLANE and SHOOT 'EM UP is one of the leading players in Hollywood's genre community.
A college dropout driven by a childhood love of genre films and comic books, Katz, 33, started in the world of talk radio at age 15 followed by a three-year-stint with Ted Turner's World Championship Wrestling.  Eventually dropping out of Michigan State after his freshman year, he called upon his childhood hero and pen pal, New Line Cinema founder Bob Shaye and secured a position at New Line as an unpaid intern.
Katz quickly rose through the ranks at New Line, becoming an executive at the ripe age of 24 with the release of the long-gestating horror crossover FREDDY VS. JASON, which grossed $36.4M in its opening weekend, then the highest horror film opening of all time. At New Line, Katz rose to Vice President of Production by age 27 and oversaw development and production on films ranging from the cult hit SNAKES ON A PLANE with Samuel L. Jackson and the current cable television stalwart SHOOT 'EM UP with Clive Owen and Paul Giamatti.
In 2007, Katz went to Twentieth Century Fox as Vice President of Production and was thrust into development of the X-MEN movie universe. Katz oversaw production of the tentpole release X-MEN ORIGINS: WOLVERINE starring Hugh Jackman, which grossed nearly $400M in worldwide box office.
It was during his time at New Line that Katz embarked on a successful second career as a comic book writer with his first work published by Image Comics in the 2005 anthology THE WICKED WEST.  In 2007, Katz signed on to the biggest success of his comic book career, BOOSTER GOLD with DC Comics. Teaming with comic book superstar Geoff Johns, Katz's run on BOOSTER GOLD was an unexpected success both critically and commercially, putting Katz on the map in a second industry. While on location in Australia the Katz-created horror crossover mini-series FREDDY VS. JASON VS. ASH (the unofficial sequel to FREDDY VS. JASON) became a hit for Wildstorm & Dynamite and a sequel mini-series based on a story by Katz titled FREDDY VS. JASON VS. ASH II – THE NIGHTMARE WARRIORS. He would later create the Top Cow series CROSSHAIR, which is currently in development to be a motion picture at Lionsgate.
He'd later go on to play in the world of New Media, producing and directing projects for Brian Robbins as part of the new YouTube/Google network initiative. In turn, he recently wrapped a starring role for YouTube/Google in an UNTITLED project for FAST & FURIOUS director Justin Lin and is writing and directing the upcoming independent feature GIRLS IN PRISON.
Over the years, Katz has further solidified his status as a leading genre authority, appearing prominently in the successful genre documentaries GOING TO PIECES: THE RISE & FALL OF THE SLASHER FILM, NEVER SLEEP AGAIN, HALLOWEEN: 25 YEARS OF TERROR and HIS NAME WAS JASON. He was also honored as the youngest member of the Hollywood Reporter's prestigious "Next Generation" Class of 2007, recognizing his unique credibility in both film and comics.  He would later be named one of "10 Producers To Watch" by Variety as well.
This memorable gathering will be Hosted by genre-lover TheRichard.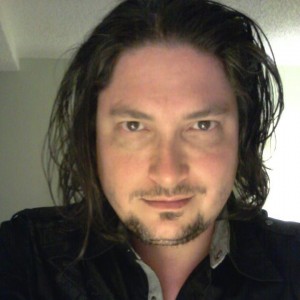 He has a long background revolving around all things scary.  Currently he is preparing to open up his design studio as a retail outlet for citizens of Morehead, Kentucky, to relish in film artifacts, toys and games.  Clearly a revolutionary concept, his projects also include working with, and producing local film projects and games.
He just returned from a trip to Frightfest in London UK, where he met with producers and film buffs.
Follow his international travels at http://www.facebook.com/TheRichard13