Scriptwriters Network @ Pasadena International Film Festival – Laemmle Playhouse 7 Movie Theatre

Exciting News…
Scriptwriters Network will be attending the 
Pasadena International Film Festival
at the Laemmle Playhouse 7 Movie Theatre
We hope you will be able to attend this event.
You can find out more information by clicking here.
Dates:
March 2nd – 10th, 2016
"Now Pasadena has its very own film festival. The old world of film meets the emerging world of new media in the Pasadena International Film Festival.  We plan to showcase classics from the very beginning of Hollywood's golden era, while introducing new media projects.  There will be an opening night "Great Gatsby" gala, a closing night black tie Awards Ceremony, and every evening we will host a post-screening mixer at a venue that reflects Old Hollywood — an era of grace, elegance, and mystery."
– PIFF
Scriptwriters Network Panel information:
Panel date:

Sunday, March 6th

Time: 

2:30 PM to 3:30 PM

Place: upstairs conference room at Vroman's bookstore, 695 E. Colorado Blvd. – Pasadena, CA 91101
Topic: The Future of Screenwriting, where it's been and where it's going
Panelists: Tiegen Kosiak, Bill Taub and Steve Kaire – see info on each below
Moderator: Melessa Y. Sargent, President of Scriptwriters Network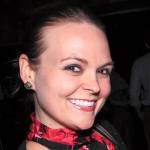 Tiegen Kosiak is the Director of Development for Cinestar Pictures, a production company based in Santa Monica.  The partners/producers are Cisely, Mariel & Zoe Saldana.
Previously, Tiegen was the executive assistant to the President of Production & Literary Management at Untitled Entertainment, a top Hollywood management and production company with offices in Beverly Hills, Manhattan & London.
Prior to Untitled, Tiegen worked in commercial production in West Los Angeles, video production in New York City & live show production in Las Vegas.  She also spent two years in the AmeriCorps VISTA program, which is designed to alleviate poverty in the United States.
While earning her MFA in poetry from Minnesota State University Moorhead, Tiegen taught composition & creative writing at the collegiate level.  She also holds a BA in communications from Marymount Manhattan College & a certification in publishing from New Rivers Press.
Tiegen is a member of Scriptwriters Network, the Junior Hollywood Radio & Television Society (JHRTS) & Film Independent as well as the co-founder of the Young Hollywood Mafia (YHM).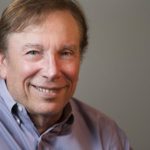 Veteran TV and pilot writer, Bill Taub has a long list of credits. He's written for many popular — and highly acclaimed — TV series, such as: BARNEY MILLER, HILL STREET BLUES, MAGNUM P.I., NEWHART, CAGNEY and LACEY, IN THE HEAT OF THE NIGHT, KUNG-FU: TLC, FRIDAY THE 13th: THE SERIES and RELIC HUNTER among others. He's written pilots for NBC, Columbia, Warner Brothers, Paramount, syndication and co-wrote the pilot for the prime time DARK SHADOWS.
His spec pilot, RAFFLE GUY, won first place in the Scriptapalooza competition. He was recently honored by the Writers Guild of America for his work on BARNEY MILLER and HILL STREET BLUES. He teaches TV Pilot Writing and Writing for New Media through UCLA's Extension Program. And is the author of his recently published book based on his teachings: "Automatic Pilot" A step-by-step guide to creating a TV and/or web series, available at: AMAZON.COM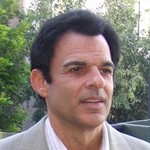 Steve Kaire is a Screenwriter/Pitchman who's sold 8 projects to the major studios without representation. The last project he sold, he's Co-Producing for Walden Media. A screenwriter for over 30 years, he holds a Masters in Dramatic Writing and has taught writing classes at the American Film Institute. Steve was featured on the Tonight Show's, "Pitching to America" and was voted a Star Speaker at Screenwriters Expo three years in a row. His top rated CD, "High Concept – How to Create, Pitch & Sell to Hollywood" is a best seller.
His new website is:  SteveKairePitchman.com
---
Pasadena International Film Festival
's Location:
Laemmle Playhouse 7 Movie Theatre
673 East Colorado Blvd., Pasadena, CA 91101
310-478-3836
See more at: http://www.pasadenafilmfestival.org/
 We look forward to seeing you there!