Scriptwriters Network @ Pasadena International Film Festival

CANCELLED Today: Scriptwriters Network @ Pasadena International Film Festival. Please note due to the coronavirus, we have no other option but to cancel our attendance at the event today. Thank you for understanding!
~~~~~~~~~~~~~~~~~~~~~~
Scriptwriters Network will be attending the 
Pasadena International Film Festival
at the Laemmle Playhouse 7 Movie Theatre
We hope you will be able to attend this FREE event.
You can find out more information by clicking here.
Dates:
March 12th – 19th, 2020
The Pasadena International Film Festival returns with nine days and nights filled with screenings, panels, and parties.  The Laemmle Playhouse 7 showcases more than 100 PIFF entrants from 15+ countries including features, shorts, documentaries, music videos, animation and web series. Every film programming block ends with a moderated-hosted Q&A. Mix and mingle in the Laemmle's lobby where you can have your picture taken on the red carpet, chat with the press or hob nob with the stars.
Industry pros and Hollywood heavy-hitters share their knowledge about the entertainment industry during the panel discussions that take place at the venerable Vroman's Bookstore on subjects ranging from The History of Hollywood and The Future of Entertainment to Distribution and Women in Entertainment – and everything in between.
Scriptwriters Network's Panel information:
Panel date: Saturday

, March 14th

Time: 

2:00 PM to 4:00 PM

Place: upstairs conference room at Vroman's bookstore, 695 E. Colorado Blvd. – Pasadena, CA 91101
Topic: Breaking into Screenwriting
Panelists: Tiegen Kosiak, Jorjeana Marie and Bill Taub
Moderator: Jill Narciso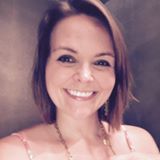 Tiegen Kosiak is an independent producer based in Los Angeles. Previously she was the Director of Development for Cinestar Pictures (Zoe Saldana's production company), which had production deals with Lionsgate, Televisa & AwesomenessTV.Tiegen began her entertainment career working for Jennifer Levine, President of Production & Literary Management at Untitled Entertainment.  She's the co-founder (aka "Crime Boss") of The Young Hollywood Mafia as well as a member of Film Independent & a speaker / instructor for Scriptwriters Network, Roadmap Writers, Stage 32 & other organizations.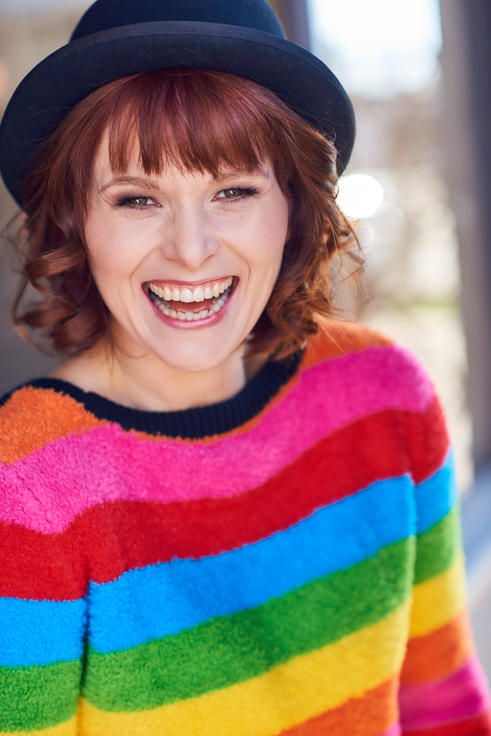 Jorjeana Marie is a professional storyteller. Whether writing on Disney's "Mickey and the Roadster Racers", finishing up her forthcoming book "Improve For Writers" (Penguin Random House/Ten Speed Press – 2019) opening for Richard Lewis as a nationally touring stand-up comic, or being a produced Playwright in New York City, her stories have been as varied as the lives she has led.
Having written for Writer's Digest Magazine and leading successful workshops (with Scriptwriter's Network, Writer's Digest Novel Writing Conference) combining her experience as an instructor and performer, she has been bringing the power of the games of improvisation to writers and other creatives for years.
As an award-winning narrator, Jorjeana's storytelling skills have been employed in narrating over 250 audiobooks for Scholastic, Harper Collins, Audible, etc.  She has earned multiple Earphones awards, Best Voice of 2014, 2015 and 2016 and a prestigious Audie Award.  Publisher Weekly calls her "Pitch-perfect."
Her voices can be heard on Nickelodeon, Final Fantasy, Star Trek, Travel Channel, The New Nancy Drew Diaries and a new animated series coming son.
Jorjeana is represented by William Morris Endeavor, Fuse Literary and The Cartel Management.
Bill Taub
 is a native New Yorker who lives and works in Los Angeles. A veteran TV and NEW MEDIA Writer-Producer-Consultant-Ins
tructor-Author. Recently co-created-wrote-and produced the web series entitled 'The "G" Spot" starring Gordon Fraser and The Psychic Twins. Is packaging his pilot he wrote with former UN Weapons Inspector, Scott Ritter – "The Whistle-Blower" which has done very well on the Blacklist. And just started teaching his latest online media course at UCLA Extension on 'Scripted Audio" – the latest platform for writers and actors to get their material noticed. He's the author of "Automatic Pilot" which has nothing to do with flying but can keep you from crashing as a pilot writer. Available on Amazon. He and his wife reside in Los Angeles where he joined her home based health and fitness business that helps pay for his passion projects and pro bono work mentoring others. He will soon have his subscription site up and running: "How To Be A Screenwriter and Put A Roof Over Your Head". He can help you with both. And is now learning  bridge — which is less borting than dressage — but only slightly.
 He is also an active member of the WGA and WGC. 
Here are severak URL's to his audio/video/web appearances promoting his book "Automatic Pilot" and his philosophy of writing (cut and paste):
---
Pasadena International Film Festival's Location:
Laemmle Playhouse 7 Movie Theatre
673 East Colorado Blvd.
Pasadena, CA 91101
(626) 844-6444
Directions to the Theater:
From the 210 Freeway, exit Lake Avenue and head south. Turn right on Colorado Blvd. The theater is located on the north side of Colorado Blvd. between Oak Knoll and El Molino.
We look forward to seeing you there!