Automatic Pilot: Writing a TV Pilot Has Never Been So Easy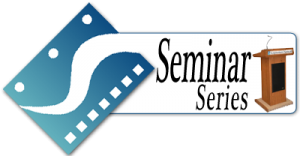 Event Date: Saturday, March 28, 2015 || Speaker: Bill Taub || Check-in: 12:30 pm ||
Based on his recently published book, veteran TV and pilot writer Bill Taub will take us through the process of writing a television pilot which applies to web series as well.
IMPORTANT:
**The deadline has passed and REGISTRATION is now CLOSED for this event. Please view our calendar for upcoming events.
Check-in begins at 12:30 pm.
Event starts at 1:00 pm.
No Refunds. No Credits.
About the Speaker:
Bill Taub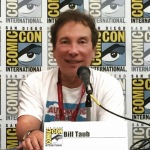 Veteran TV and pilot writer, Bill Taub has a long list of credits. He's written for many popular — and highly acclaimed — TV series, such as: BARNEY MILLER, HILL STREET BLUES, MAGNUM P.I., NEWHART, CAGNEY and LACEY, IN THE HEAT OF THE NIGHT, KUNG-FU: TLC, FRIDAY THE 13th: THE SERIES and RELIC HUNTER among others. He's written pilots for NBC, Columbia, Warner Brothers, Paramount, syndication and co-wrote the pilot for the prime time DARK SHADOWS.
His spec pilot, RAFFLE GUY, won first place in the Scriptapalooza competition. He was recently honored by the Writers Guild of America for his work on BARNEY MILLER and HILL STREET BLUES. He teaches TV Pilot Writing and Writing for New Media through UCLA's Extension Program. And is the author of his recently published book based on his teachings: "Automatic Pilot" A step-by-step guide to creating a TV and/or web series, available at:
Also check out Bill's latest interview at:  http://directory.libsyn.com/episode/index/id/3077099
---
Join us on the Fourth Saturday at:
Studio/Stage
520 North Western Avenue
Los Angeles, CA 90004</p
**There is plenty of street parking.
Meeting Timeframe: 1:00 pm to approximately 3:00 pm.
Members, please remember to bring your SWN membership card!
Any questions, email us at [email protected]