Writer's Rights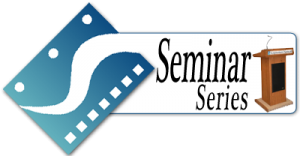 Event Date: Saturday, October 21, 2017 || Speaker: Greg Victoroff, Esq. || Check-in: 12:30 pm ||
Writers with a basic understanding of copyright, privacy and trade secret law have a great advantage protecting their scripts and literary property, and, getting paid for their writing. Copyright and entertainment attorney Greg Victoroff, Esq. will present a two-hour interactive multi-media lecture explaining and answering questions on the basics of copyright protection, Copyright Office and WGA registration, Writer's Guild membership and benefits, plagiarism, libel, protecting ideas and literary property in the television and motion picture industries. See more details below.
IMPORTANT!
**The deadline has passed and REGISTRATION is now CLOSED for this event. Please view our calendar for upcoming events.
More details: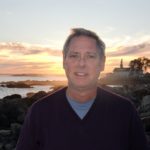 Greg Victoroff is a partner in the Los Angeles law firm of Greg Victoroff & Associates. Since 1979 Greg has been negotiating television, book publishing, motion picture, recording, fine arts contracts, and handling trials and appeals in state and federal courts on behalf of writers, artists and musicians in Los Angeles.
Mr. Victoroff is co-author of "The Writer's Business and Legal Guide" published by the Beverly Hills Bar Association, is a contributor to numerous treatises and articles on copyright and entertainment law, and is a frequent lecturer to law, art, and film schools across the country. 
Representing authors of both fiction and non-fiction scripts and books, Mr. Victoroff has consulted on award-winning documentary films including "Ain't in it for My Health,"  about the life of Levon Helm, drummer and vocalist for The Band; "Ishi: The Last Yahi,"  "Bombing LA," about Los Angeles graffiti, "Kamikaze Hearts,"  about the San Francisco and Los Angeles adult movie business, and "Sick: The Life and Death of Bob Flanagan, Supermasochist." In 2002, Mr. Victoroff's firm succeeded in having California's "Son of Sam" law held unconstitutional in a case before the California Supreme court involving the making of a docudrama about the kidnapping of Frank Sinatra, Jr.
Website: www.victoroff-law.com
---
Join us on the Third Saturday every month at:

CBS Studio Center
4024 Radford Avenue
Studio City, CA 91604
Free Parking — Enter the CBS* lot at the main gate & inform security you are there for the Scriptwriters Network event.
*You must RSVP by the deadline mentioned above in order to be on our RSVP list for Security clearance onto CBS' lot. If you do not RSVP by the date above, you may not be allowed onto CBS' lot.
You'll be asked for your government issued photo ID, and then given directions to the meeting location. You may park in any available space on the lot, unless CBS' Security directs you to a park at a different area.
As this is a professional event, we ask that you please arrive prior to the event start time.
Meeting Timeframe: 1:00 pm to approximately 3:00 pm
Please remember to bring a picture ID and your SWN Membership Card!
Any questions, email us at info@scriptwritersnetwork.org.